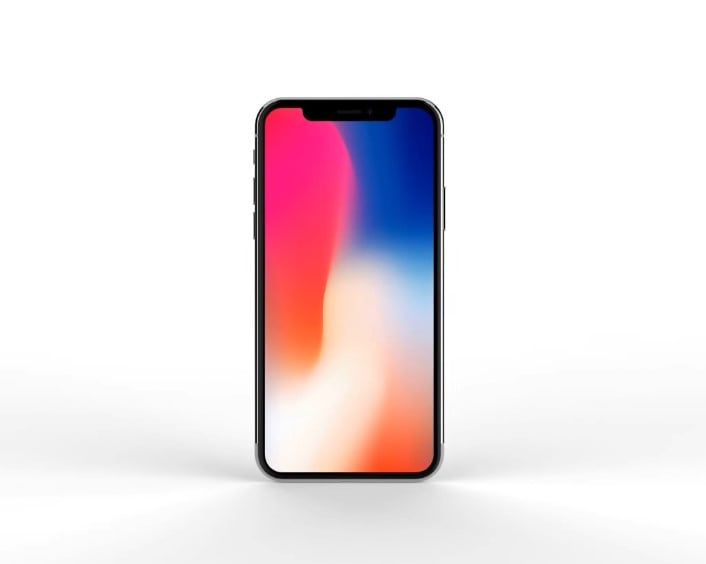 A report from Bloomberg earlier this week suggested that we may see an iPhone X Plus later this year, and a recent concept video gives us an idea of what it might look like.
It's important to preface this article by stating that the concept video is by no means official. However, as an artist's imagining of what we might see from the iPhone X Plus, it's a decent avenue to start speculating about what a new addition to the lineup of Apple flagships might have to offer.
The suggestion that we'd see a larger iPhone X Plus recently came from Ming-Chi Kuo, and this new report from Bloomberg seems to corroborate the fact that we'll be seeing a revamp of the fastest selling iPhone in history – set to release later this year. The concept video below gives us a sense of what a new iPhone X Plus might feature, and while it's by no means reliable, it's still fun to dream about the future of Apple flagships.
Gator Financial Partners 1H2022 Performance Update
Gator Financial Partners letter to investors for the first half of the year ended June 30, 2022. Q2 2022 hedge fund letters, conferences and more Dear Gator Financial Partners:  We are pleased to provide you with Gator Financial Partners, LLC's (the "Fund" or "GFP") 1st Half 2022 investor letter. This letter reviews the Fund's 1st Read More
ConceptsiPhone's video shows us just how spectacular a large iPhone X Plus could be. Although it's largely just an artist's imagining, it does take into account several rumors we've heard about the phone thus far, such as the return of the Gold color option and the dual-SIM capability that may be released in some markets. While the majority of Western users aren't necessarily interested in a dual-SIM iPhone X Plus, there's a strong market for it in Asian countries where swapping between a work SIM and a personal SIM is more common, for example.
The iPhone X Plus concept video essentially shows us a base iPhone X that has been brought to the next level. With a larger design and a refinement of existing features, it should generally be considered an upgrade from 2017's model in almost every way. One thing to keep in mind, however, is that a larger iPhone X Plus may actually get to the point where it's too big. As phones get bigger and bigger, there's a certain point at which actually holding the phone is difficult for many people – not to mention fitting it easily in a pocket.
While it's difficult to determine the features we'll see from the iPhone X Plus, it's pretty safe to say based on previous releases that we'll see a couple of different changes. The biggest departure will be the increased size, but there's also the possibility that we'll see specifications upgrades too. With that said, the iPhone X is already one of the most powerful phones on the market. With a brand new generation of iPhones expected to release in the fall, there's not very much time for the iPhone X Plus to implement new technology that is both enough of an upgrade while not being immediately outclassed once we see the release of the next-gen phones later this year.
Outside of a larger size and a potential increase in power, is there anything significant we'll see from the iPhone X Plus? The iPhone X already performs admirably, so the viability of a new upgraded device in the same year that the company will move forward with brand new devices has been called into question.
Essentially, we have no idea whether or not we'll actually see the iPhone X Plus this year, and information surrounding the device is scarce. We've seen from two reliable leakers and sources that the phone is in development, but considering that a trio of iPhones is set to launch in the fall, it may be a questionable business decision for Apple to release a Plus version just a couple of months ahead. Many people will either wait for the release of the new generation, or be disappointed when they buy the iPhone X Plus only to have it outclassed by a brand new release just a few months later.
At the end of the day, all we see with this iPhone X Plus concept video is a creative rendition of what the future could have in store. Until we get a little closer to a potential release date, it's unlikely that we'll have any concrete idea of the type of device that Apple has in the works.
Updated on