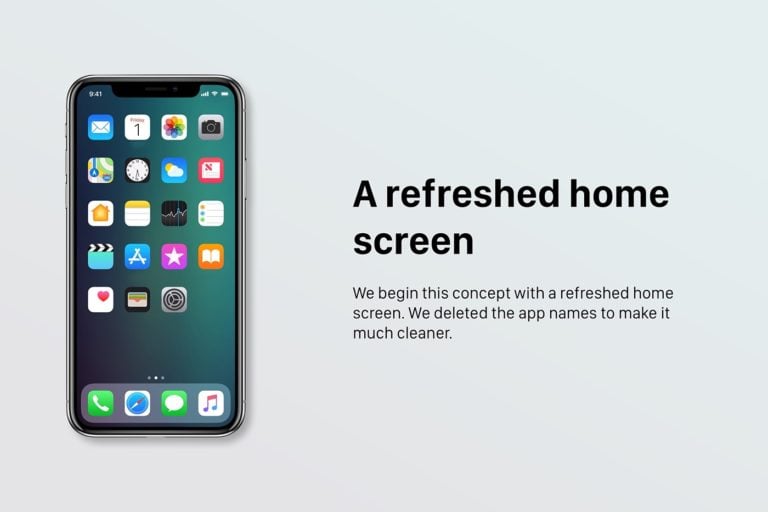 Every year leading up to a new iPhone release, we're flooded with concepts offering suggestions for what the new model might look like or have on it. Now the honor (if one can call it that) of having a concept built for a future release has been extended to iOS. Of course, we must emphasize that this iOS 12 concept is simply suggestions of what its creators would like to see and may not represent the reality at all. It's nearly a guarantee that the steady stream of rumors about iOS 12 will continue until the real thing is revealed a few months from now.
iOS News and More created an iOS 12 concept (published on Behance) which features some very simply ideas that could make a very big difference in how the mobile operating system functions. The designers emphasized that their goal is a version of iOS "without bugs" which is focused on performance and stability.
ValueWalk's August 2021 Hedge Fund Update: Point72 Suffers Loss; Hedge Fund Assets Hit $4 Trillion
Welcome to our latest issue of ValueWalk's hedge fund update. Below subscribers can find an excerpt in text and the full issue in PDF format. Please send us your feedback! Featuring Point72 Asset Management losing about 10% in January, Millennium Management on a hiring spree, and hedge fund industry's assets under management swell to nearly Read More
Their iOS 12 concept begins with a new home screen which includes just the icons for apps and leaves out their names. The purpose is to make the home screen look cleaner, but new users who already struggle to adapt to smartphones probably wouldn't be a huge fan of that.
The concept also includes what the creators call a "sound bar," which basically just means that you can adjust the sound much more easily because the interface would cover only the top part of the display rather than the whole thing. It also features an "App Bar" to make it easier to access favorite apps with a hard press and a swipe to the left.
Of course, iOS 12 would also include improvements to Face ID, according to the concept creators, although it's unclear what types of improvements users might look for. Siri and FaceTime also receive updates as part of the concept, and it brings the iPad's Split View feature over to the iPhone, enabling users to run two apps next to each other at the same time.
The concept also adds something called "quick unlock" for the iPhone X, which just means that it unlocks automatically without any need to swipe the phone to unlock it. Depending on how it works, I can see that being a bit problematic. Screen locks have nearly eliminated purse and pocket dials, so a feature such as this one might reintroduce that problem. However, the designers also suggested a redesigned lock screen featuring notification dots right on the lock screen.
The iOS 12 concept also includes the option to lock certain apps to protect data. It would mean that users would have to first unlock their iPhone with their face or fingerprint (unless you have quick unlock on), and then they would have to unlock the app with their face or fingerprint.
One interesting feature in this iOS 12 concept is a guest mode, which would enable first responders to easily unlock someone else's iPhone to contact their family if they get into a car accident. The concept also suggests that multiple timers could be set inside the Clock app, which currently supports only one timer at a time.
The concept creators also suggested some big changes for Safari and the Camera app. The redesigned Safari moves the search bar to the bottom of the display, while the new Camera app would enable users to pause the videos they're recording and includes several new settings that can be adjusted for fine-tuning.
iOS 12 is expected to be revealed at WWDC in June, so we'll have to wait until then to find out what Apple is actually planning to do with the operating system.