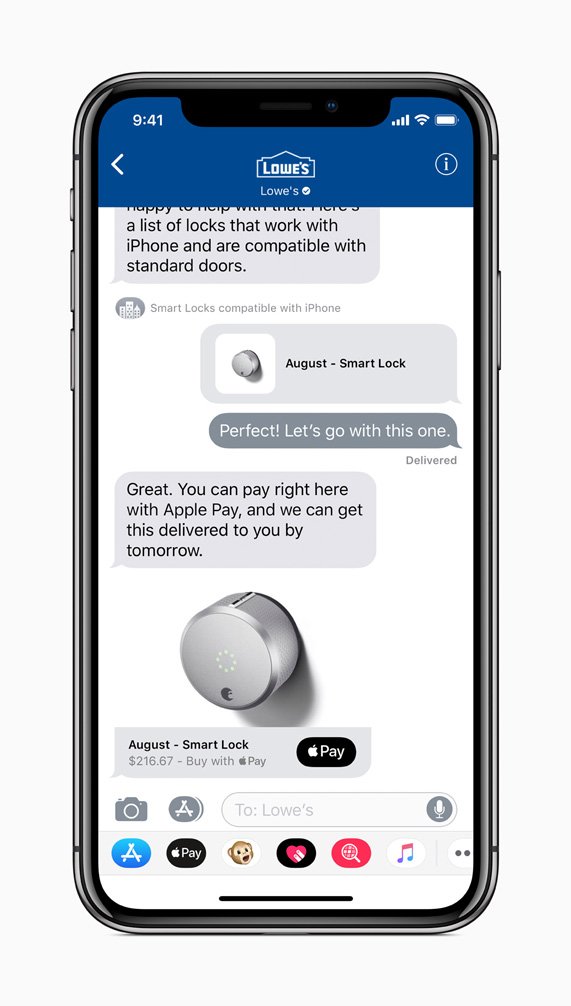 Owners of the new iPad 6 can now download the final version of the iOS 11.3 IPSW and get their devices running on the latest and greatest Apple operating system.
The recent Apple event that was focused on education revolved around the new iPad 6, but the company didn't mention anything about the release of their upcoming operating system, iOS 11.3. However, it appears as though the company has gone ahead and released the final version of iOS 11.3 – although it's only available for the new iPad 6 at this point in time.
iOS 11.3 is a long time in the making, and has been in development since January of this year – bringing a number of new features to the iPhone and the iPad. The testing process of this update has been rather extensive, with a number of beta updates rolling out in order to ensure this launch goes off without a hitch. While the launch of the new iPad 6 is an important step for Apple during a time of the year when they don't have many new products to generate hype, the successful release of iOS 11.3 is perhaps even more important, given the issues the company has run into from a public relations standpoint in the last few months regarding issues with the company slowing down old iPhones.
How Warren Buffett Went From Hating To Loving Banks
Since the financial crisis, Warren Buffett's Berkshire Hathaway has had significant exposure to financial stocks in its portfolio. Q1 2021 hedge fund letters, conferences and more At the end of March this year, Bank of America accounted for nearly 15% of the conglomerate's vast equity portfolio. Until very recently, Wells Fargo was also a prominent Read More
Coming with iOS 11.3 to the iPad 6 and later to other Apple devices is the ability to manage battery health – allowing users to turn off throttling with the understanding that the health of their battery may be at risk. Apple found themselves in a lot of trouble recently due to the admittance that they were slowing down older iPhones. For a long time, many people suspected that the company was throttling older phones, with searches for "slow iPhone" spiking around the release of each new phone release. According to Apple, the efforts to slow down older iPhones was for our own good, as it protects aging batteries from failure. As Apple has recently switched to lithium-ion technology – a battery type that is superior in a lot of ways to alternatives but starts to lose capacity after a certain amount of charges – the slowing of older iPhones apparently saved us from some random crashes and other instability.
iOS 11.3 introduces a battery management feature to help us preserve the speed of our phones, but that's largely a feature intended for older phones that are starting to lose their charge. We're also seeing new features introduced with the update that ships with the new iPad 6 including a Messages on iCloud feature, Business Chat for iMessage, new Animojis for iPhone X and much more. In addition to all of these new features, the operating system on the new iPad 6 should be much more stable due to a number of bug fixes and tweaks that further optimize and improve the operating system.
As mentioned above, iOS 11.3 is currently only available on the new iPad 6, but it should be rolling out to the rest of the Apple iOS ecosystem sooner rather than later. When exactly we'll see the update remains to be seen, but if you have a new iPad 6 you can get the latest firmware version via OTA update by navigating to Settings > General > Software Update and installing the available update.