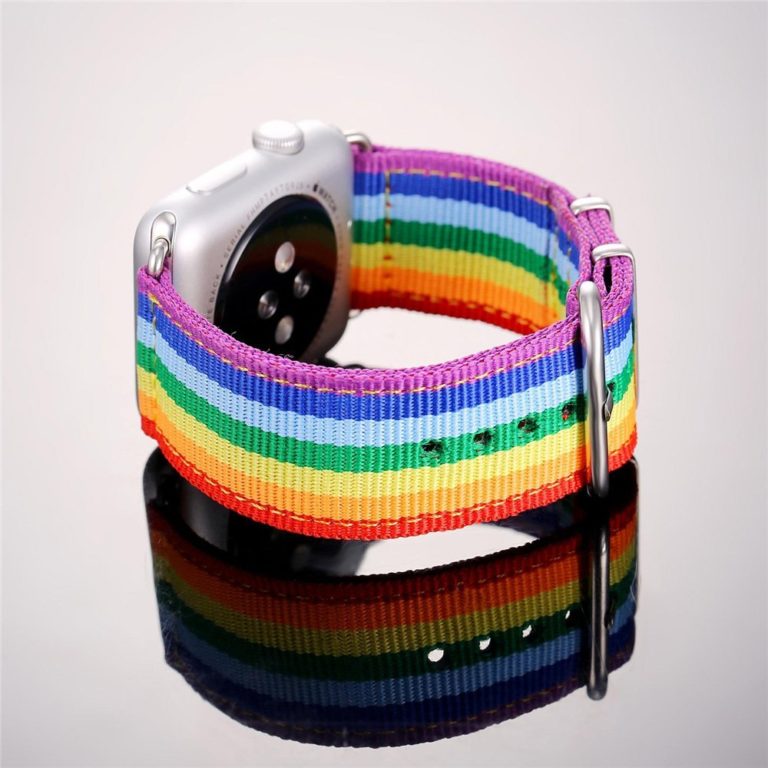 While we've not yet seen iOS 11.3 roll out to all Apple devices, the launch of the new iPad 6 brings with it an initial consumer release of the new operating system. As with any new software update, people have gone digging into the code and have discovered a gay pride watch face included in the iOS 11.3 final code.
While iOS 11.3 doesn't necessarily concern the Apple Watch by default, the iPhone interfaces closely with watchOS so it would make sense that there would be some references to one another in the code of each device. The iOS 11.3 final code appears to include a reference to a gay pride watch face – apparently made up of "ribbons of pride [that] undulate independently in surprising patterns as they approach consolidation."
Developer Guilherme Rambo made the discovery and suggested that it will arrive as part of watchOS 4.3 – and with that update coming soon, it only makes sense that it would be included in the iOS 11.3 final code.
Retail Investing Trends With TradeZero America's Dan Pipitone
ValueWalk's Raul Panganiban interviews Dan Pipitone, co-founder of TradeZero America, and discusses his recent study on retail investing trends. Q1 2021 hedge fund letters, conferences and more The following is a computer generated transcript and may contain some errors. Interview with TradeZero America's Dan Pipitone ValueWalk's ValueTalks ·
According to Rambo, the strings were spotted in what is essentially an accessibility bundle – a feature used primarily for the visually impaired to inform them of features within iOS using audio descriptions. It's expected that the bundle included in the iOS 11.3 final code will be the same one used for the Apple Watch app – used to configure the way from the phone.
Apple has a long history of support for the LGBT community, and the release of the gay pride watch face follow in their trend of releasing pride related accessories. For a while, the company was selling a pride watch band – although that is no longer available.
Considering that Pride month is celebrated in June, the release of the gay pride watch face suggested in the iOS 11.3 final code would make sense contextually. As we get closer to a potential release, we'll expect to learn more about the watch face and when and how it's releasing. As Apple hasn't made any sort of announcement as of yet, it's still possible that nothing will come of the gay pride watch face. However, considering it was included in the iOS 11.3 final code, it's likely that we'll see it sooner rather than later.
The iOS 11.3 final code also gives us more of what we expect – a number of bug fixes as well as the introduction of many new features, most notable being the battery management feature. Apple came under fire recently for failing to disclose the fact that they were slowing older iPhones. The company quickly dropped the price of battery replacements down to $29 – a process that should fix the throttled phones entirely – but for those who would rather not shell out for a replacement, the new feature should be able to disable the slowing of the phone, with the understanding that there's a possibility that the phone will start to crash more often than it did previously.
Whether we see the release of the gay pride watch face with the launch of iOS 11.3 or watchOS 4.3 remains to be seen, but since it's already coded in we expect a release sometime in the next couple of months – perhaps coinciding with pride month as a celebration of gay progress and rights.