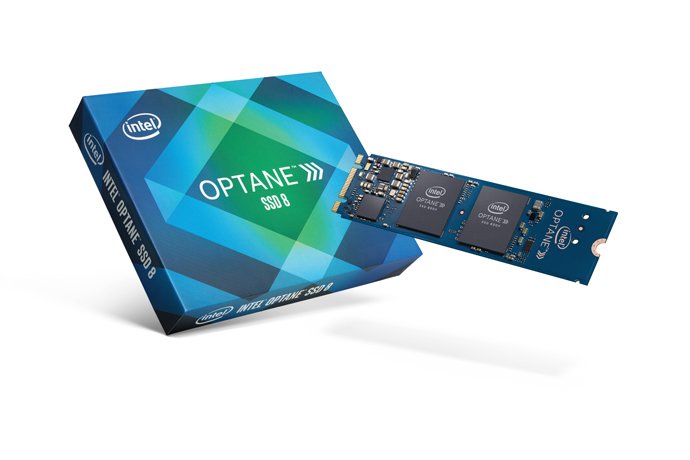 A solid state drive is a near-necessity if you want a speedy PC in 2018. While hard drives are still an important part of any computer with the ability to add terabytes of storage, the SSD provides a fast boot time for your system and your favorite games. However, a new Intel development of the Optane SSD provides an alternative that is finally being brought to the average consumer.
The Optane SSD represents the Intel brand for a "non-volatile memory" known as 3D Xpoint. While the Optane SSD is a solid state drive of sorts, it actually straddles the line between a standard SSD and RAM in terms of performance. Essentially, it's an even faster SSD that improves upon the performance of an already speedy form of technology.
The Intel Optane SSD may seem like a must-have, but the downside is that – as with any new technology – it's pretty expensive. For 16GB of storage, you'll be paying $36, while 32GB will cost you $60. This is an exceptionally low amount of storage considering how big software like major games have become, and with the lower amount of storage, it's possible that you wouldn't even be able to fit one title on it. However, many people may opt to use the Optane SSD solely as their boot drive to bring their PC up to speed – in which case these lower amount of storages may serve just fine.
Electron Rises 5.1% Buy Renewable And Infrastructure Stocks: Q1 Letter
Electron Capital Partners' flagship Electron Global Fund returned 5.1% in the first quarter of 2021, outperforming its benchmark, the MSCI World Utilities Index by 5.2%. Q1 2021 hedge fund letters, conferences and more According to a copy of the fund's first-quarter letter to investors, the average net exposure during the quarter was 43.0%. At the Read More
However, while the initial launch only had access to these two storage options, Intel has now come out with more robust storage options. While the maximum Optane SSD size is still only 118GB, that's still a massive increase from the storage that was available previously. Despite the smaller size when compared to traditional SSDs, the Optane SSD offer read speeds of up to 1450MB/s and write speeds of 640MB/s. Read latency is also just 7 microseconds, and write latency 18 microseconds. This is all pretty technical and can be difficult to decipher, but it's safe to say that the Intel Optane SSD is extremely fast and will provide a noticeable improvement over current SSD technology.
According to Intel, these consumer-focused drives are intended for use as a standalone Optane SSD, with the majority of their marketing targeted towards laptops due to the fact that the SSD supports low power states and aids battery life without sacrificing speeds. With that said, they should still find a home in traditional desktop PCs as well for those hoping to make their boot speed noticeably faster.
Intel has released the price points for the larger storage options of the Optane SSD, and it's looking as if the 58GB model will cost $129 with the larger 118GB version costing around $199. With this sort of pricing, the Optane SSD still remains a piece of technology targeted towards those who want the best of the best at any cost. While there is a noticeable performance improvement with these new devices from Intel, the fact that you're paying significantly more for less storage may be a turnoff for the average PC user. Still, as with any technology, it's likely that the price will continue to drop as devices like the Intel Optane SSD become more commonplace. In its current iteration, it represents a premium drive for the PC enthusiast, but it certainly represents a faster future for the average PC as prices continue to decrease.