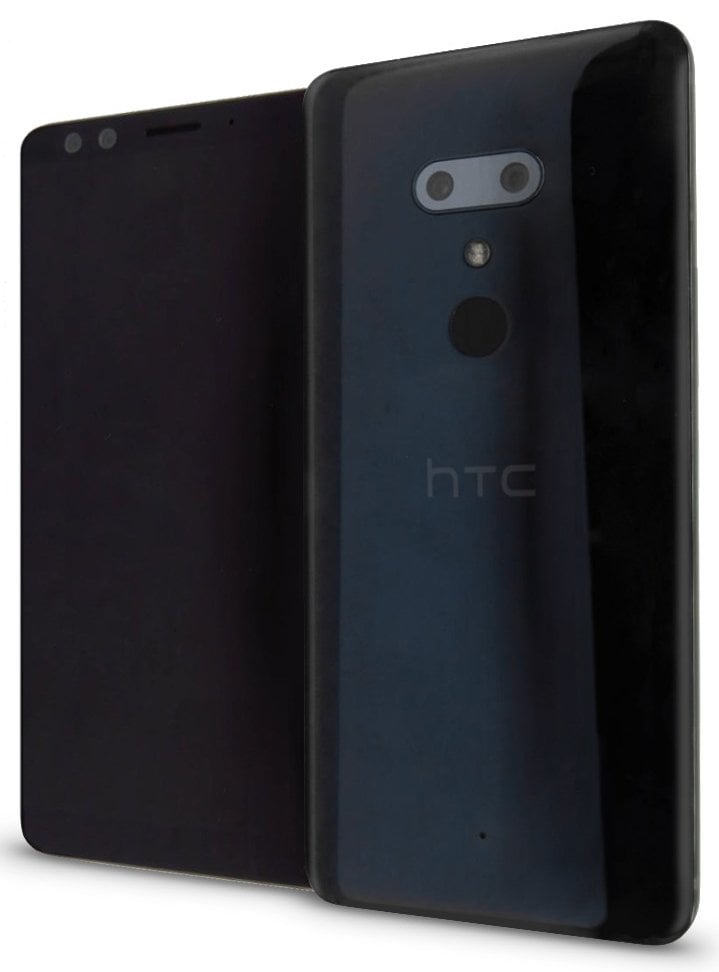 HTC is working on the U12 Plus, and a recent leak from Evan Blass shows us what exactly we can expect from the upcoming phone.
HTC U12 Plus: Design
At the recent 5G event in Taiwan, HTC showed off a rumored U12 prototype. It's difficult to tell from the image (included below) whether or not this new image is of the prototype or of something new entirely, but either way, we should be expecting something great from HTC.
Hedge Fund Launches Jump Despite Equity Market Declines
Last year was a bumper year for hedge fund launches. According to a Hedge Fund Research report released towards the end of March, 614 new funds hit the market in 2021. That was the highest number of launches since 2017, when a record 735 new hedge funds were rolled out to investors. What's interesting about Read More
This is the HTC U12+ https://t.co/LP9OX5xHlO pic.twitter.com/fi7BGkj6l5

— Evan Blass (@evleaks) March 15, 2018
The HTC U12 Plus pretty much looks exactly like you'd expect a 2018 flagship to look. With a large screen with minimal bezels, it will fit in quite nicely with other premium flagships from the likes of Samsung and Apple. The camera also looks to feature a dual-camera system, as well as a design that looks quite similar to HTC phones that came before the U12 Plus – the U11 and U11 Plus. While HTC did deliver great phones with the previous generation, it will be interesting to see whether the HTC U12 Plus delivers something exceptional that might be able to put it toe to toe with phones from competitors like Samsung.
HTC U12 Plus: Technical Specifications
While this is one of the first times we saw a design leaked for the HTC U12 Plus, we saw some specifications leaked earlier this month when the ROM developer Llabtoofer posted a complete list of specifications on Twitter. There didn't really seem to be anything out of the ordinary with the HTC U12 Plus in terms of technical inclusions, with most of the specifications seeming to line up with what we'd expect from a top-of-the-line flagship. The phone will likely feature a 6-inch LCD display with a WQHD+ resolution. Just like other flagships releasing this year, we'll see the phone powered by the Snapdragon 845 – the latest in processor technology from Qualcomm. Backing up the processor will be an impressive 6GB of RAM and a beefy 256GB of storage.
One way in which the HTC U12 Plus is dressed to impress is with the impressive dual camera system, with a 12-megapixel sensor and 16-megapixel on the rear of the phone and two 8-megapixel sensors on the front. It's safe to say that we should see some impressive photos from the camera – regardless of whatever tricks HTC has up their sleeves in terms of software.
As is standard in many flagships, the phone also features IP68 water and dust resistance. Android Oreo is the operating system of choice, which makes the HTC U12 Plus one of few phones to actually be running on the latest Android operating system.
Will It Sell?
While all of these specifications look good on paper, there's another issue that may be holding them back, and that is the fact that it's a little too similar to other high-end flagships. Unless the company has something major up their sleeves with the release of the HTC U12 Plus, we're essentially going to be left with a phone that has quite similar specifications to other flagships on the market with very little to set it apart.
It's important to keep in mind that the development of the HTC U12 Plus is still in progress, so it's certainly possible we'll get news of some revolutionary feature or addition that will make the phone a sure buy for the Android audience. Until we know more, however, it's safe to assume that HTC will be playing it safe with a safe and predictable flagship.
When competing in the same market as a smartphone behemoth like Samsung, it can be difficult to stand out and capture the attention of the market. While companies don't need to ship as many phones as Samsung or Apple to be considered successful, it's natural that they try to capture a greater portion of consumers with each successive release.
The Samsung Galaxy S9 has largely been criticized due to its lack of any sort of revolutionary feature, but the S9 has the weight of the Samsung brand behind it. HTC isn't nearly as established as Samsung, and may need something big to consider the HTC U12 Plus a big win.
As we get closer to a potential release date, we'll likely get more leaks and rumors as to what we can expect from this upcoming phone. Until that time comes, we'll have to be content with some technical specifications and this cool image that gives us a sense of HTC U12 Plus design.
Updated on