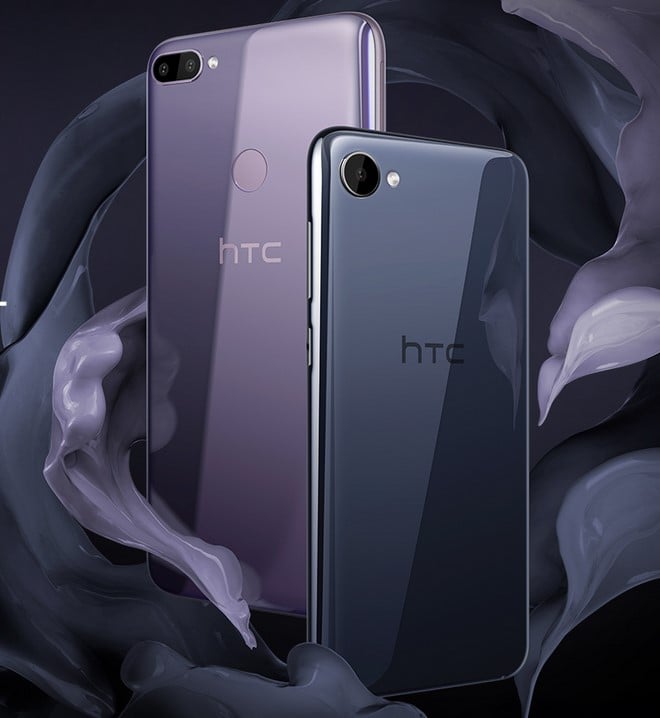 HTC has now announced a new selection of mid-range smartphones known as the HTC Desire 12 and HTC Desire 12 Plus.
HTC Desire 12
With the majority of brands continuing to release new phones in the same line as the previous entries, it's relatively rare to see a brand new line released. The HTC Desire 12 and HTC Desire 12 Plus represent a step in a different direction for HTC, however, bringing another mid-range phone to the mix that should shape up to be a worthy competitor – at least according to the specifications we have thus far.
Greenlight Capital Full Q2 2021 Letter: Einhorn Thinks Inflation Is Here To Stay
David Einhorn's Greenlight Capital returned -2.9% in the second quarter of 2021 compared to 8.5% for the S&P 500. According to a copy of the fund's letter, which ValueWalk has reviewed, longs contributed 5.2% in the quarter while short positions detracted 4.6%. Q2 2021 hedge fund letters, conferences and more Macro positions detracted 3.3% from Read More
The HTC Desire 12 measures 5.5 inches, while the Desire 12 Plus is slightly bigger at 6 inches. While the specifications are pretty standard as far as mid-range smartphones go, the line does offer some unique colors – namely the ability to get your HTC Desire 12 in purple and gold.
Technical Specs
As far as more detailed specifications go, both phones are expected to have 18:9 displays with 1440 x 720 IPS LCD panels. The screen will definitely fall short of high-end flagship from the likes of Samsung, but it should still give a pretty respectable image – especially considering the more affordable price. The body of the HTC Desire 12 is built to mimic the "liquid surface" of the HTC U11, using acrylic instead of glass. This means the phone looks pretty high-end, but the feel in your hand will definitely not be as premium as if you were to be using a phone with a glass body. Again, this sacrifice helps contribute to bringing the price down – allowing those with a mid-range budget to afford a powerful phone that can handle pretty much anything you can throw at it.
The HTC Desire 12 offer a MediaTek MT6739 chipset with either 2GB or 3GB of RAM. It will also ship with 16GB or 32GB of storage, which doesn't seem like a lot, but the storage is expandable just as it is with many Android phones. The HTC Desire 12 Plus has a Snapdragon 450 process, along with 3GB of RAM and 32GB of expandable storage. While these specifications certainly won't be blowing flagships out of the water, they're definitely sufficient for day-to-day use and should combine to make a pretty respectable device.
Smartphone cameras are important to many buyers, and the HTC Desire 12 should perform admirably for a mid-range phone. With a 13-megapixel camera on the back on both devices, you should be able to take some high-quality photos at will. The cameras are an area where the HTC Desire 12 Plus differentiates itself from the base model, however, with a second 2-megapixel camera that can add portrait effects. The front cameras are five megapixels and eight megapixels, and both offer facial recognition.
One notable feature that is notably absent in a lot of recent flagships is the inclusion of a 3.5mm headphone jack. As phones seek to save space and get thinner than ever before, the jack is being ditched in favor of Bluetooth technology. This works well for many people, but for those looking for the ability to use an existing pair of headphones without an adapter, it's definitely a bit of a drawback. The HTC Desire 12 should be able to attract some buyers just based on this feature alone combined with the respectable power and no-doubt reasonable price.
The HTC Desire 12 battery sports a 2730mAh capacity while the HTC Desire 12 Plus is said to have a slightly larger battery. The Plus model will also have a rear fingerprint sensor – a feature notably absent on the regular HTC Desire 12, as well as facial recognition (but don't expect it to match the FaceID from the iPhone X in accuracy and power.)
What Little We Know
At this point in time, we don't have a solid idea of what to expect in terms of pricing, launch date, regional availability, or even the full range of colors. As this announcement is still pretty fresh, the details are sparse. As we get closer to a potential release date, however, we expect more information to come in light both in terms of leaks and official releases. With that said, we expect the price to be a good deal lower than flagships like Samsung's Galaxy S9 or the recent Apple iPhones. With mid-range specifications, the only way the HTC Desire 12 can succeed is with a price that is low enough to entice budget-conscious buyers.
We expect the phone to launch at some point this year, but outside of that, we don't have a solid idea as to the release. Expecting it in the next few months is probably a little unlikely, however, so a late summer or fall release is looking to be more reasonable.