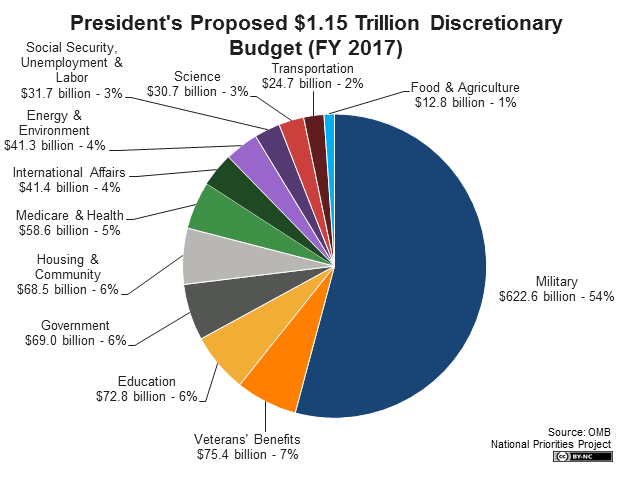 Don't get me wrong, I love my kids. We all love our kids, but the circle of life dictates that they leave the nest, eventually. Young adults should be encouraged to make their way in the world, independently, as soon as feasible possible. Problems that have beset youth for the ages appear even more acute present day ("smart" phones, an oxymoron, youth unemployment, mass medication … Adderall, etc., student loans). Parents need to take a deep breath, but accept responsibility for their spawn, and set a course for successful launch. Getting this right will dictate your personal Q4 financial future. Emotionally, even more so, as you can only be as happy as your unhappiest child, as the old adage goes.
[REITs]
ValueWalk's July 2022 Hedge Fund Update: Tiger Cub Hedge Fund Shuts Down
Welcome to our latest issue of issue of ValueWalk's hedge fund update. Below subscribers can find an excerpt in text and the full issue in PDF format. Please send us your feedback! Featuring Andurand's oil trading profits surge, Bridgewater profits from credit, and Tiger Cub Hedge Fund shuts down. Q1 2022 hedge fund letters, conferences Read More
Teenage years. Difficult admittedly, but just as with spouses, this is "for better or worse". Teenage brains are not yet fully developed (especially male brains). While under your roof there should be some rules; no tattoos (not a prude, 1/4 sleeve, but at such a tender age, life changing errors are common; mis-spelling, hand, neck, etc., hard no is the best policy), pastel colored hair (Fortnite pro gamers, FB whistleblowers – exhibit A below), piercings (nose, lip, eyebrows) or other forms of bodily mutilation, also hard no's.
Homestay and study abroad. Highly recommended. A broader world view and a passport go a long way. For undergrad at least, Canada should be given strong consideration, as even for international students, the all-in cost is much lower than lesser school in the US (think 1/2 off, in order of magnitude). For the truly adventurous, domiciles further afield are also accepting of foreign students; think Germany, Taiwan, Belgium, Austria and Norway. For advanced degrees back in the USA is likely a great choice and typically the degree of financial support is higher for Masters / PhD level programs (big brain, small pond). For advanced degrees, it is also worth checking out Denmark, Sweden and Finland as well who restrict foreigners for undergrad, but are more accepting for graduate studies.
Have your sprog learn a 2nd language. Unless you or your spouse speak a foreign language, go with Mandarin (Chinese). A lot of people speak Spanish, but in comparison to Mandarin, Spanish is a vacation language. French is a dying language (130mm fluent speakers globally, 70mm restaurant French speakers), as an aside. Knee deep in Japanese at present due to both my domicile and spousal influence (spoken by 126mm people, primarily Japanese, funny that) but on a do over, Mandarin hands down winner.
When the time comes, focus on degrees and educational institutions that offer co-op programs (study/work). The job placement rate for co-op programs is much higher than traditional degree programs (>90% for the top quartile) with the added benefit of incremental income from work placements. Approximately 60% of students take 5 years to complete a 4 year Bachelors program at present, hence the extra time required to graduate from a co-op program should not be an overriding concern. What employer would not like to test drive the candidates that have the exact academic credentials they seek? A win/win scenario, where the students go in eyes wide open and the employers see the practical application of their academic prowess in real time.
A university degree is a good idea from a lifetime income perspective, but college is not for everyone. Vocational programs and trades should not be overlooked for children with a less academic leaning. Coupled with a community college course is small business and bookkeeping, this track can be a home run for those inclined. Like any field these days, there is premium pay for those that can pass a basic drug test in the US, with upwards of 40% of candidates failing, making them unemployable for jobs where security bond must be secured.
Wage inflation has been nascent for ages, but that is about to change under Trump. Especially in areas such as IT, the number of H1-B (temporary work visas) visas, issued to largely Indian (and to a much lesser extend Chinese) nationals has been greatly curtailed. As with "winning" with trade, reality does not spin on a dime lime the Matrix, the fix is possible, but has a time line well beyond the election cycle. F-1 (student visa) to Indian nationals are down 40% over the last 2 years with China not far behind, which means US "Young, Dumb and Broke" has a better chance of college acceptance and a mid 5 digit, low 6 digit student loan obligation upon exit.
Have your children learn to code. There is a myriad of language choices of course, but I would recommend Python, given the broad nature of the applications it can be used for. There are great online courses (Udemy and Datacamp, to name a couple) and if the coding bug bites, there are many on-site camps that can solidify their acquired on-line learning and show the staircase to the next level.
As possible within your budget, save for your kids education through a 529 education plan. The latest tax bill, enacted by Trump, greatly expanded the utility of 529 plans by expanding eligible withdrawals to include K-12 ($10,000 per child, per year), in addition to post secondary education. All 529 plan administrators direct payment for K-12 directly to the plan sponsor (the parent in most cases, but grandparents can play too), hence it is your responsibility to retain receipts for qualifying tuition payments. The trends in education funding are clear, the public education system currently gets funded like private ($), but produces literacy instead of excellence, by most global metrics. As with retirement (Social Security representing 50% of retirement income for 70% of recent survey respondents), much lies at your feet in terms of the steak versus hamburger option. Policeman of the World is an expensive undertaking, clearly. The military budget is slated to get a healthy increase in the most recent budget proposal.
With Betsy DeVos as Secretary of Education it is difficult to see the way forward for public education in the US. Private and charter schools will clearly see a boost with incremental 529 sourced funding a done deal, but such options are lacking for the bulk of the US population. John Arnold, Co-chair of the Laura and John Arnold Foundation has some progressive ideals about how we can move the needle (i.e a 20% pay hike in exchange for walking back unsustainable union driven post retirement and OPEB agreements). Mr. Arnold's ideas will likely fall on deaf ears, as more tender ears grow dumb due to lack of adequate stimulation.
There is now $1.5 trillion in student loan debt outstanding with the average US  household student loan debt balance standing at $46,000. You know job prospects are suspect when the degree granting institutions undertake the wholesale slashing of programs, as we are now seeing evidence of. The latest is the University of Wisconsin, which plans to cut 13 majors including english, history and philosophy. Japan is going through an extensive overhaul at up to 50 of their universities, culling programs in the humanities and social sciences in favor of more vocational focussed degrees. As an aside, Japan is also revising in 2018 the official age of adulthood to 18 from the current 20 (although they still will not be able to smoke or drink until the age of 20).
Lessening the debt burden our kids carry into young/mid adulthood, within our respective means, is both a compelling gesture and lessens the chances of the dreaded boomerang trade.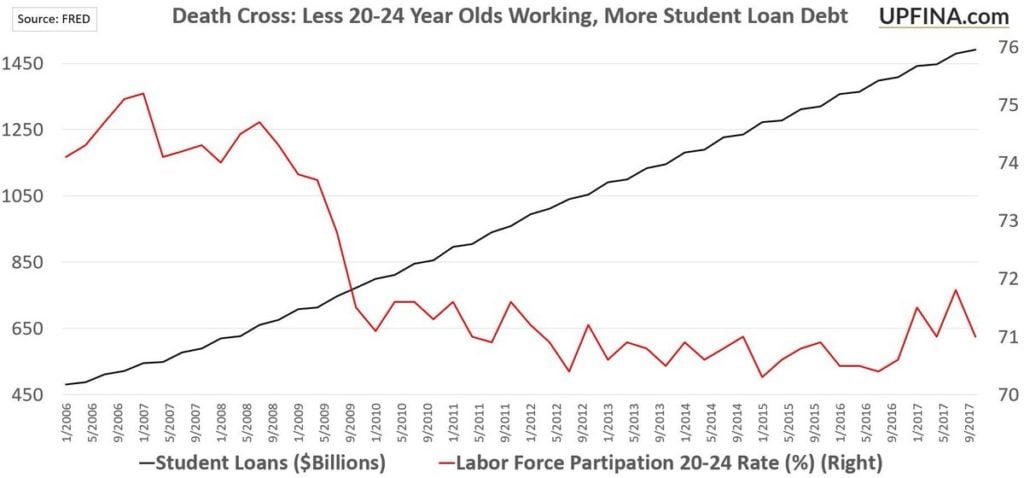 The games the kids/young adults play today are off the charts amazing. I'd likely not have left my parents basement if such things were on offer in the mid to late 80's. Games have permeated modern life, but instead of throwing up your hands, one must embrace the technology. Angel Rich (her real name) has developed "Credit Stacker" which is a fantastic app for teaching topics in financial literacy. Ms. Rich is focussed on inner city US, but clearly this has clearly global application. There is not enough of this critical information available to our kids to properly arm them (knowledge wise of course)  for the modern world upon which we intend to thrust them.
Financial literacy app; Credit Stacker.
http://www.getwealthylife.com/
Current; A novel debit card with some financial literacy and budgeting architecture. You will soon lose track of the $20's doled out so better to send the cash electronically and create a virtual classroom out of the calamity;
Teen debit card;
https://current.com/
SAT prep;
https://www.amazon.com/Official-SAT-Study-Guide-2018/dp/1457309289
Sadler vocabulary series; Because LMFAO and LOL might not result in a living wage in any jurisdiction in the world of tomorrow (also useful for SAT above).
https://www.amazon.com/Vocabulary-Workshop-Enriched-Student-Level/dp/0821580108
Caleb Gibbons. Follow me on twitter @firehorsecaper A long and winding road ahead with our 1st five years out from college, 2nd eight, but best to think ahead ….. time flies.
Article by Cape Bretoner, iBankCoin
Updated on