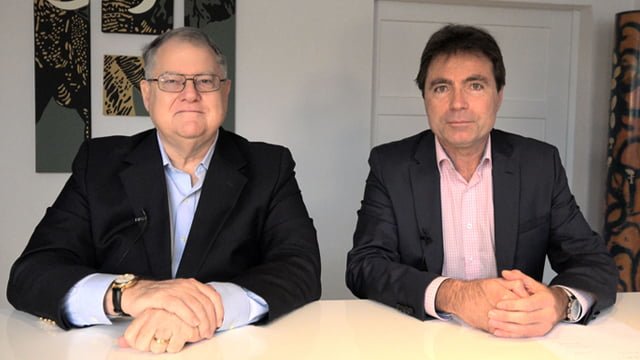 Worldwide there already about 10,000 active captive insurers worldwide and 95% of Fortune 500 firms have captive insurers.
Why should asset managers care about captive insurers? Asset managers face a wide range of operational business risks, much like any other business. Some of those are uninsurable risks which managers then essentially self insure, for example key personnel, business interruption, fraud, and different aspects of cyber risk.
[REITs]
Li Lu In New Interview: China Is Full Of Opportunities For "Patient Investors" Who "Know The Value Of Businesses"
Recently, Bruce Greenwald carried out a virtual Fireside Chat with Li Lu, the founder and chairman of Himalaya Capital. Greenwald and Lu covered multiple topics during the discussion, addressing everything from the value investor's approach to appraising businesses and what he had learned from his great friend Charlie Munger. The duo also discussed China's economy Read More
Check out our H2 hedge fund letters here.
A hedge fund business' biggest risk is a run on the fund which often triggers a downward spiral (a fund may still become a family office in the end, but they will be a smaller  one than had they insured.) Other risks can be insured through commercial insurers, but now more and more asset managers understand and want to take advantage of the major tax & accounting benefits of formalizing self-insurance through a captive. In addition, investments from premium, managed by the same investment manager, compound tax free.
Statsure is based in Puerto Rico, which is considered onshore for regulatory purposes, immigration and work permits, and has access to the US court system. The new US tax bill supports captive insurance.
In this Opalesque.TV BACKSTAGE video, insurance and investment banking veteran Joe Taussig speaks about:
Which risks that could trigger a run on the fund could be insured through a captive?
What is commercial cyber insurance covering (and what not)?
Reputational risk: How do you quantify damages?
Errors & Omissions Risk: When clients sue
How do you fund a captive insurer?
Benefits of self-insurance
Joseph Taussig is Chairman and founder of the StatSure Group of Companies and the largest shareholder of Knowledge Re Holdings LLC, the sole owner of the StatSure Group. He also serves as the Chairman of each company with in the Group. Prior to founding the StatSure Group, Mr. Taussig was the founder of Multi-Strat Holdings Ltd., which seeds new reinsurers in partnership with a number of asset managers, who manage all of the investable assets of their particular reinsurer.
Mr. Taussig has acted as a merchant banker for numerous financial services startups, divestitures, and acquisitions since 1990. Most of the capital for some of these companies has been provided by the hedge fund industry or hedge fund investors and many of the startups have invested their assets in asset strategies, managed by hedge fund managers. The best known of these companies is Greenlight Capital Re, which has more than $2 billion of assets which are managed by David Einhorn and is publicly traded on NASDAQ (symbol – GLRE).
Prior to 1990, Mr. Taussig took significant stock, option, and warrant positions in troubled companies and usually served as the CEO or COO in an effort to turn them around. Better-known companies included United Press International, Data Broadcasting (now known as Interactive Data and recently sold for more than $3 billion), Cabletek (acquired by First Data Resources, then a subsidiary of American Express), and Instinet, which was bought by Reuters.
Following graduation from the U.S. Naval Academy in 1966, Mr. Taussig was commissioned in the U.S. Marine Corps and attained the rank of Captain. He served in Viet Nam as a patrol leader with the First Force Reconnaissance Company and was the Commanding Officer of Bravo Company, 1st Battalion, Fifth Marines in Hue City during the Tet Offensive. He earned an MBA from Harvard University in 1972 and taught Corporate Finance in the MBA program at the University of Southern California from 1973-1977.
Article by Opalesque.TV