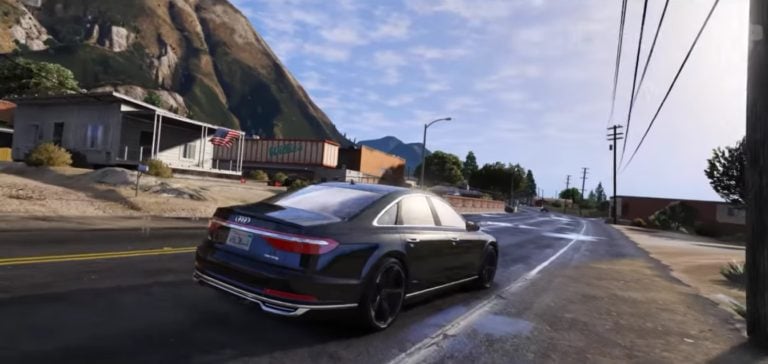 GTA Online just pushed out a new update recently, and PC players were excited to check out everything that's new with it. However, it appears that many have been rewarded for their latest efforts in Grand Theft Auto by being banned from the game, even though they didn't do anything wrong. While one would certainly expect cheaters to claim they didn't cheat, the sudden increase in the number of complaints about unfair bans in GTA Online since this past weekend suggests that something else may be going on.
Reports of unfair bans from GTA Online jump suddenly
There's a rapidly-growing Reddit thread filling up with complaints from GTA Online players who say they're experiencing unfair bans. In addition to Reddit, players are also taking to Rockstar's own support forums to voice their anger at being banned. It sounds like all of the bans are for 30 days without a chance for appeal, and affected players are receiving emails notifying them that they've been banned. In addition to not being able to play the game for 30 days, Rockstar is also resetting affected players' characters. The unfair bans seem to only be affecting the PC version of the game, so if you're playing on a console, you should be in the clear.
Robinhood 2021 Conference: Cathie Wood discusses her investment process with Lee Ainslie [Exclusive]
ARK Invest is known for targeting high-growth technology companies, with one of its most recent additions being DraftKings. In an interview with Maverick's Lee Ainslie at the Robinhood Investors Conference this week, Cathie Wood of ARK Invest discussed the firm's process and updated its views on some positions, including Tesla. Q1 2021 hedge fund letters, Read More
The surge in players reporting that they've been banned started over the weekend after the Southern San Andreas Super Sport Series update to GTA Online. The update was released on Friday, and it added the Hotring Circuit stock-car races and a new vehicle.
Based on the complaints from Reddit users, it sounds like players are being banned because the game thinks they're using mods, even though they aren't. Some of the players who have been banned are new to the game and spent only a day or less playing it, while others have thousands of hours of playing time logged, so it seems to be affecting a wide array of players.
Players accused of illegal modding
It still isn't clear why so many players are suddenly being banned, but one player suggested that there's a problem with Rockstar's new anti-cheat system. The player said that combining their anti-cheat system with Rockstar's system identifies almost everyone as a modder, which is highly unlikely to be the case. The player also said that last year, Rockstar did something similar.
We're also hearing that the unfair bans on GTA Online could have something to do with the tunables that were added in the latest update. Some players are suggesting on some of the forums that a change Rockstar made to the tunables activated the anti-cheating system, which then started flagging players as being modders even though they aren't.
Affected players are being advised to open up a support ticket with Rockstar, but there's a trick to get your problem heard. Apparently, the game maker automatically closes any ticket that uses the word "ban" or is filed under the "ban" category, so when you enter your ticket, be sure to avoid that word in describing your problem. It's also not a bad idea to get in touch with Rockstar publicly over Twitter or maybe even Facebook (if you're not too worried about the data problems).