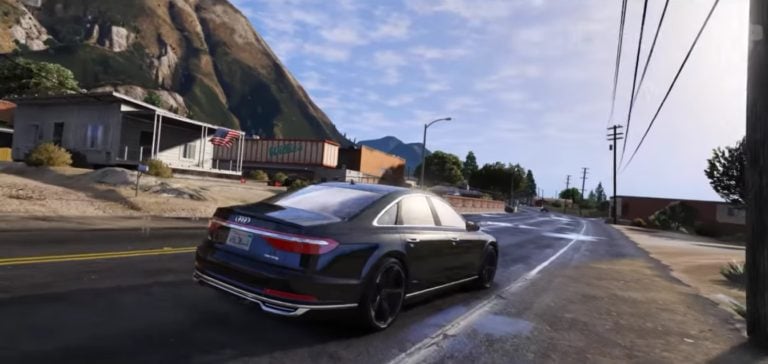 A new reports suggests that we may see Grand Theft Auto 6 (GTA 6) set in two different areas – Vice City and South America. While gamers have already explored Vice City in the past, South America will be a brand new destination for fans of this criminally fun series, with a GTA 6 release date expected for 2022.

Another notable piece of news regarding the GTA 6 release date is the fact that, for the first time, we may see a female protagonist as at least one of the controllable characters. There's no word on whether you'll be controlling multiple characters as with GTA 5, but considering how well that formula paid off for Rockstar we certainly wouldn't be surprised if they doubled down and released a sequel that gave us with similar character mechanics.
Voss Value Sees Plenty Of Opportunities In Cheap Small Caps [Exclusive]
For the first quarter of 2022, the Voss Value Fund returned -5.5% net of fees and expenses compared to a -7.5% total return for the Russell 2000 and a -4.6% total return for the S&P 500. According to a copy of the firm's first-quarter letter to investors, a copy of which ValueWalk has been able Read More
The game is currently in development and is being referred to within Rockstar as Project Americas. This internal name suggests that we could see ourselves on two different continents over the course of the game, and this setting with the GTA 6 release date would mark the first time we saw a setting outside of the United States for the Grand Theft Auto series since a mission pack took us to London with the original GTA release almost 20 years ago.
However, we shouldn't expect to get our hands on the new title too soon, as the YouTube channel The Know has stated that an inside source pegged the release date at around 2022. That will mark nearly 10 years since the release of GTA 5, which is a huge gap for pretty much any series. Rockstar has been known to take their time with releases, however, which should ensure we get one of the best-quality games on the market once it finally releases. With an expected release date so far from now, many are wondering whether it could launch on a next-gen console. Multiple analysts have suggested that the release of the PlayStation 5 is still a couple of years away, and a title like an impending GTA 6 release date coming to the console could help push some major sales of the brand new system.
Although the world is largely looking forward to Red Dead Redemption 2 at this point, the GTA series continues to be Rockstar's crowning achievement. GTA 5, in particular, was extremely popular and continues to be quite profitable to this day due to ongoing sales from their GTA Online service. The fact that a game from 2013 can continue to see huge relevance and bring in enormous profits is a testament to the staying power of these games, and goes to show that such a large gap may be warranted as the studio works to iron out the details.
Take-Two, the publisher behind GTA 5, has announced that the game has sold over 90 million units total, with the majority of the recent profit coming from purchases in their online arena – GTA Online.
"Looking at the numbers, and accounting for the PS3, 360 and PC versions, we can roughly say that more than one in three PS4 and XB1 [Xbox One] owners have a copy of Grand Theft Auto 5. The game is a must buy with a current gen console purchase," tweeted industry analyst Daniel Ahmad.
Rockstar is actually seeing higher profits this year than they did the last despite the lack of any major releases, proving that the popularity of GTA and GTA Online extends far past the release date. While it's disappointing that we'll likely have to wait a few years before we get our hands on the next entry in this incredibly popular series with a 2022 GTA 6 release date, chance are it will be well worth the wait if past releases are any indication.
With how massive the world of Los Santos was with the release of GTA 5, many were wondering how exactly we'd see the world expanded with the GTA 6 release date There were rumors floating around for quite some time that the map would be made up of the entirety of the United States – a lofty goal which it seems may not be the case after all these leaks suggest that the setting may be in Vice City and South America. There were also rumors that we'd see some sort of futuristic travel included, but it seems as if the storyline we'll see with the GTA 6 release date may be a little more traditional and true to the spirit of the series – an aspect many fans of the single-player game care quite a lot about.
There are currently rumors that GTA V is being developed for the Switch, and if that's true it could give a nice influx of cash for the company to devote to further refining their game as we move towards a GTA 6 release date. We'll have to wait and see whether these leaks are reliable, as all we have right now is the word of a source to a YouTube channel to go off of.
If we'll truly see the first female protagonist and the first foray into another country this could be a groundbreaking release for the series.
Updated on