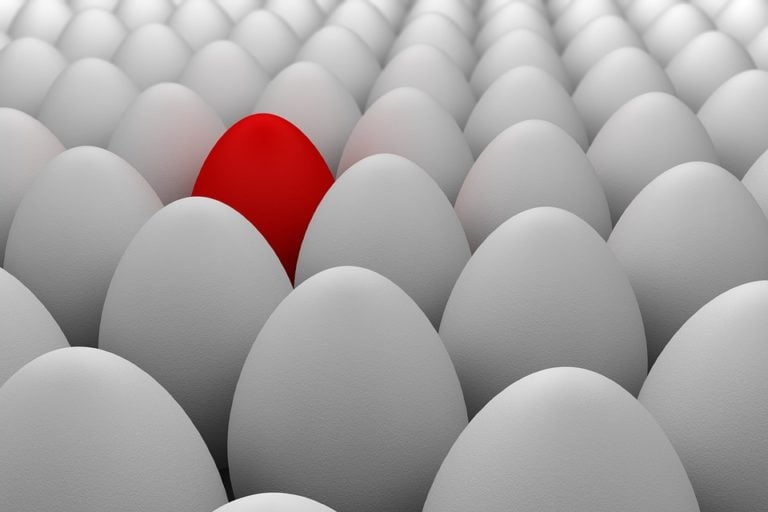 Advisor Perspectives welcomes guest contributions. The views presented here do not necessarily represent those of Advisor Perspectives

Check out our H2 hedge fund letters here.
"How are you different?"
How Value Investors Can Win With Tech And "Fallen" Growth Stocks
Many value investors have given up on their strategy over the last 15 years amid concerns that value investing no longer worked. However, some made small adjustments to their strategy but remained value investors to the core. Now all of the value investors who held fast to their investment philosophy are being rewarded as value Read More
Advisors tell me that is the most challenging questions prospects ask.
I know why.
You're probably not different.
Efforts to differentiate
Many advisory firms have an obligatory menu on their web site entitled, Why We're Different. Here's how the "difference" is often described:
We provide individuals, families, retirement plan sponsors, trusts and endowments with sophisticated advice and personalized service. We cultivate client relationships with long-term strategies in all types of markets.
There are many variations on that theme.
Here's the problem. These descriptions are no different than your competitors.
It gets worse when you provide more details.
If you're an evidence-based or passively-oriented advisor, your investment philosophy (with nuanced exceptions) is very similar to other advisors espousing the same approach.
The fact that you "place clients first" makes you the same as every other registered investment advisor.
So does the fact you are transparent about fees, don't earn commissions or accept payments from vendors. Your advice may well be objective, but that doesn't differentiate you from thousands of RIAs who are also "fee only."
You probably use the same custodian as other RIAs, so you can't claim assets of your clients are any safer with you.
You are well-credentialed. So is everyone else.
You coordinate with attorneys and accountants. Many RIAs do. Some even do this work in-house (which does makes them "different").
You tout your integrity, expertise and how much you "care." No advisor has ever proclaimed they "don't care."
How to really differentiate
Here's my recommended response to the question, "How are you different?"
I'm going to explain what we do and how we do it, and will answer any questions about our services. You can then decide whether we are a good fit, compared to your other options.
This response accomplishes several things. It transfers the burden of differentiation from you to the prospect, where it belongs.
It also avoids responding to a question you can't answer. "Different" from what? You may not know what other firms your prospect is considering. How can you possibly differentiate your firm?
Read the full article here by Dan Solin, Advisor Perspectives
Updated on