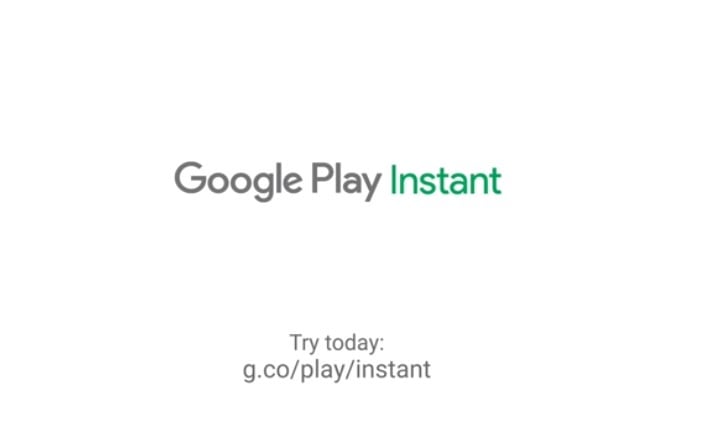 Google has announced that it's expanding its Instant Apps program to include games, which was launched last year and allows users to try apps out to see if they like them before downloading them. Google Play Instant allows users to try games out before actually downloading and installing them.
Google Play Instant rolled out to games
The company announced the expansion of Google Play Instant in a blog post today, and it's basically a redesign of the Google Play Games app. Inside the redesigned app, users will find a new tab called "Arcade," which allows them to watch trailers for video games or search for tags which describe the games they like to play, such as action games, or even search for new games. Google will also show YouTube videos showcasing various strategies to help players hone their skills and also news about their favorite games.
Abacab Fund Sees Mispricing In Options As Black-Scholes Has Become "Inadequate"
Abacab Asset Management's flagship investment fund, the Abacab Fund, had a "very strong" 2020, returning 25.9% net, that's according to a copy of the firm's year-end letter to investors, which ValueWalk has been able to review. Commenting on the investment environment last year, the fund manager noted that, due to the accelerated adoption of many Read More
The introduction of Google Play Instant is part of the app redesign. To play a game without downloading it, all you have to do is tap on it, and that will allow you to play it as if you had already downloaded it. Developers can choose to offer the Google Play Instant feature on their games through the Play Store or Play Games app or anywhere else links to games are shared.
Some games already offer Google Play Instant experiences
Not all games can be played instantly without downloading them, but there are a few titles with this feature already available. They are:
Clash Royale
Words with Friends
Solitaire
Final Fantasy XV
Bubble Witch 3 Saga
Mighty Battles
As more and more developers add Google Play Instant to their apps, you'll be able to find them here. After trying out a title, it's easy to install the game by tapping the button.
Product managers with Google Play told TechCrunch that the Instant Apps feature they added last year enabled them to learn some things that are being put to good use through Google Play Instant. For example, the maximum file size for games that can be played instantly is 10MB, an increase from the 2MB maximum size for other apps. They decided to increase the file size because many games require more space simply for graphics. Nonetheless, these instant-play games still load pretty fast, considering that they're games and not more basic apps.
They also explained that Google Play Instant removes some of the friction involved in convincing people to download games. By offering access instantly, players skip a few steps to try the game out immediately, which is important because each step during installation is yet another point at which players could change their mind and cancel out. The idea is to get players hooked before they even download the game, which is important because many people download games and then never even open them once.
Game Developers Conference 2018 kicks off
The announcement about Google Play Instant was made in conjunction with the Game Developers Conference 2018, which also included a number of other announcements. In a post on the Android Developers blog, the company said that the number of Android users who have installed games has more than doubled within the last year. The company continues to invest in gaming-related technology, such as Google Maps APIs, the open-source game server hosting platform Agones, and an upcoming beta for click-to-play video ads.
The company also added some tools to Google Play Console to help developers as they build their games.
Also Check Latest:
Uber self-driving car killed woman in Arizona; first casualty of the robot vs. human war [UPDATED]