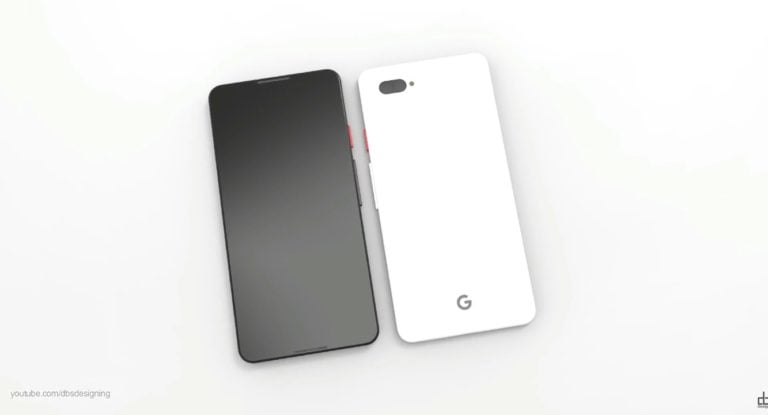 A new video from the YouTube channel DBS Designing demonstrates a Google Pixel 3 concept that gives us a sense of what we might be able to expect from the upcoming phone.
The handset was designed by a team of artists, and it's important to reiterate that this is simply a Google Pixel 3 concept rather than an actual video of the phone. With the phone yet to be announced, many creative people are looking forward to what we might see from the latest flagship – prompting them to come up with their own version of what the Google Pixel 3 concept might look like.
Just from a quick look at the Google Pixel 3 concept video, it's clear that DBS Designing believes that Google will take a massive departure from what we saw with the Google Pixel 2 and Pixel 2 XL handsets – at least in terms of design. Apple has proven with the release of the iPhone X that sometimes big changes in design can come with big payoffs. If the phone looks like it does in this Google Pixel 3 concept video, it's clear that it will be offering something different than what we've come to expect from Google – though, with only two generations of phones under their belt, there isn't necessarily a formula that they're departing from. While shaking things up so early in the lifetime of their Pixel product family might be a risk, it's possible that the new design we're seeing in the Google Pixel 3 concept video may be just the draw the company needs to attract customers who are currently enamored with the likes of Samsung or Apple.
Qualivian Investment Partners July 2022 Performance Update