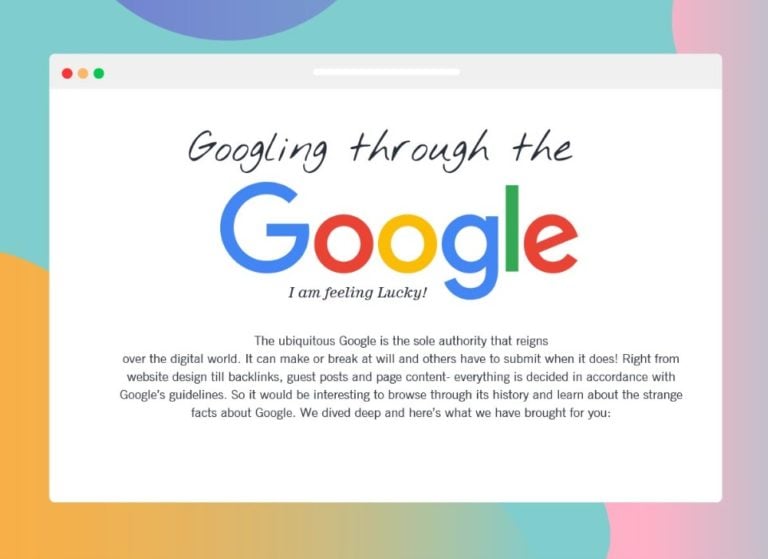 Google's statements are the ultimate rules and regulations that are followed by the global SEO companies. Google's impact on the entire digital world is simply unique and unchallenged. However, during its initial stage, the things weren't really easy. Trying to get on even the first few pages for organic search results for any popular phrase or topic is almost impossible except for the biggest websites or names in a particular industry.
Check out our H2 hedge fund letters here.
Electron Rises 5.1% Buy Renewable And Infrastructure Stocks: Q1 Letter
Electron Capital Partners' flagship Electron Global Fund returned 5.1% in the first quarter of 2021, outperforming its benchmark, the MSCI World Utilities Index by 5.2%. Q1 2021 hedge fund letters, conferences and more According to a copy of the fund's first-quarter letter to investors, the average net exposure during the quarter was 43.0%. At the Read More
Here are a few things about Google that you probably never heard about:
Massive index of website
Being the major search engine of the world, Google houses the largest index of websites on the planet. It is estimated that when we will dare to print this index the stack of printed paper will reach a whopping 130 miles of height! Don't be surprised yet! There's more. Searching through such a massive mountain of 3 billion websites takes Google less than 0.5 seconds. A huge feat of the Internet Giant, indeed!
Page Rank's unique identity
Google works on a highly reliable and exceptionally accurate technology Page rank technology that is said to be named after the one of its founder Larry Page. This smart technology determines the relevance of different websites and allocates a corresponding reference value to them. A major role of Page Rank is to decide the importance of different websites. The more important your site is (according to Page Rank) the better or higher ranking you will get. There are a number of factors that Page rank considers while ranking any website and no one outside Google knows exactly about all these factors. Revealing these factors can allow easy manipulation by the smart players. That is why it has been guarded as the topmost secret. However, Google keeps on releasing latest guidelines advising the fair and ideal policies that may organically help you to improve your chances of better ranking.
80% revenue coming from the SEA
The major sources of revenue for Google are SEA or Search Engine Advertising that brings in around 80% of its revenue. The businesses and organizations pay a minimum amount display their results above the organic search results. Being an "ethical" company Google does use specific visual provisions to separate the Search engine advertising and organic search results by providing a separate visual section to the organic results. At a glance, one can easily determine the URL that is a part of search engine advertising and the ones that belong to non-paid organic search results.
Want to get to the top of Google organic search results? This infographic will not do it but is a starting guide - see below for details!

Author Bio
Mark Andrew is a web developer with varied interests- travel, wildlife, history, art, and of course technology! He is a keen supporter of free internet and when not in the cabin, he loves to spend his time outdoors exploring the world, people and technology.