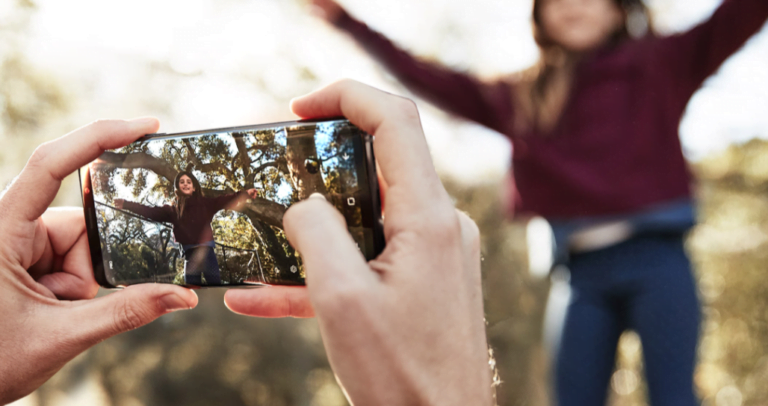 Samsung has been flaunting the Galaxy S9 and S9 Plus's camera capabilities since before unveiling the devices at MWC. The Korean company has left no stone unturned to ensure that its new phones have the world's best smartphone camera. Camera testing firm DxOMark has confirmed that the Galaxy S9 Plus indeed has the best smartphone camera on the planet, beating the likes of Google Pixel 2 and iPhone X.
The Galaxy S9 Plus captures better photos and videos than its more expensive rival iPhone X. DxOMark evaluates a phone's camera by analyzing more than 1500 images and two hours of videos in lab environments as well as in natural indoor and outdoor scenes. So, the final results are based on exhaustive tests rather than just camera specifications. The Galaxy S9 Plus scored an impressive 99 points on DxOMark compared to 97 points for the iPhone X.
So, how did Samsung beat the iPhone X in DxOMark's tests? Before diving into that, let's first look at the camera specifications of the Galaxy S9 Plus and iPhone X. The S9 Plus sports a dual camera setup on the back, just like the iPhone X. It has a 12-megapixel wide-angle lens with a variable aperture of f/1.5 and f/2.4, and a secondary 12-megapixel telephoto lens with a fixed aperture of f/2.4.
How Warren Buffett Went From Hating To Loving Banks
Since the financial crisis, Warren Buffett's Berkshire Hathaway has had significant exposure to financial stocks in its portfolio. Q1 2021 hedge fund letters, conferences and more At the end of March this year, Bank of America accounted for nearly 15% of the conglomerate's vast equity portfolio. Until very recently, Wells Fargo was also a prominent Read More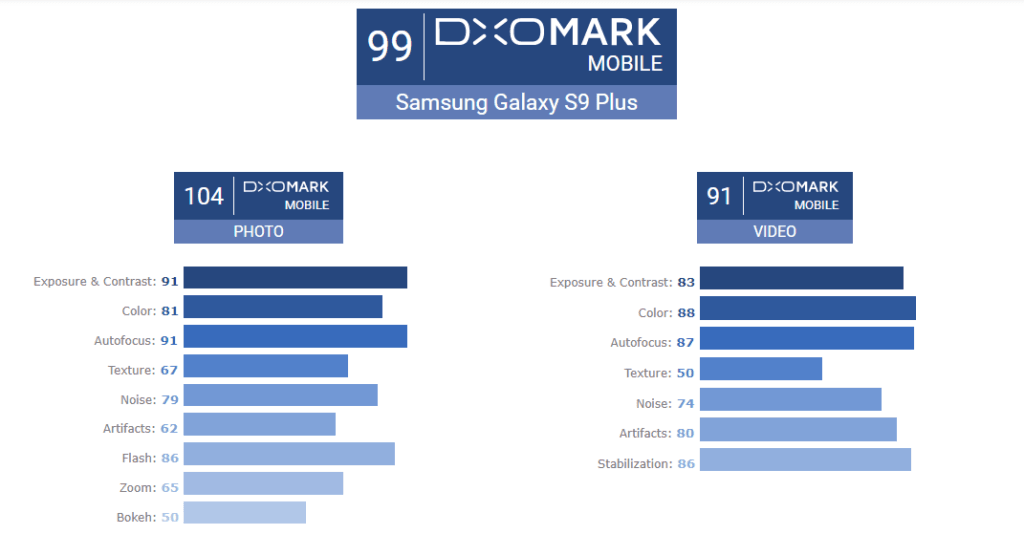 Both the rear cameras on the Galaxy S9 Plus have optical image stabilization, though only the wide-angle lens has Dual-Pixel phase detection autofocus (PDAF). Variable aperture on the wide-angle lens is the most powerful feature of the phone's camera. It allows the lenses to adapt to different lighting conditions just like human eyes. The S9 Plus is capable of recording 4K footage at 60fps and super slo-mo videos at 960fps and 720p resolution. It has an 8-megapixel camera on the front for selfies with 2x optical zoom, autofocus, and Auto HDR.
The iPhone X, on the other hand, has a 12MP wide-angle lens with an f/1.8 aperture, and a 12MP telephoto lens with an f/2.4 aperture. Both the lenses support optical image stabilization. The iPhone X also has touch focus, phase-detection autofocus, Quad LED true-tone flash, Portrait Mode, and Portrait Lighting. It features a 7-megapixel selfie camera with an f/2.2 aperture, Portrait Mode, and face detection.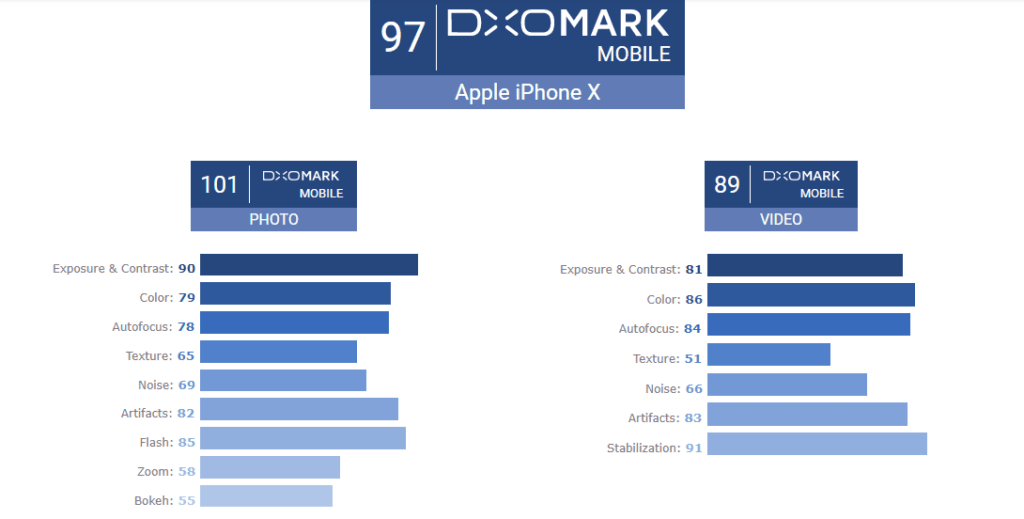 When DxOMark reviewed the iPhone X, they praised its exposure, excellent color rendering, fast autofocus, noise reduction, and natural-looking bokeh effects. The iPhone X received an overall score of 97 compared to the Galaxy S9 Plus's 99 points. However, the overall scores don't give a clear picture because they can't help you determine the best camera for your needs. DxOMark conducts separate tests for photos and videos. A phone with a high score in the photo category but a poor score in videos won't deliver the best video footage.
The iPhone X had scored 101 points in still photography and a lackluster 89 points in video shooting. By comparison, the Galaxy S9 Plus received 104 points for still photography and 91 points for videos. It means Samsung's latest flagship is better than the iPhone X for both photos and videos. The iPhone X is the best thing Apple has, but it couldn't match the Galaxy S9 Plus's camera capabilities.
DxOMark said the S9 Plus strikes the right balance between detail preservation and noise reduction in low-light as well as daylight conditions, thanks to the variable aperture. There were no "obvious weaknesses" in the Galaxy S9 Plus camera. In contrast, the testing firm had observed that the iPhone X's autofocus was a little slow, and luminance noise was visible in low-light conditions. The iPhone X also took "underexposed pictures with visible red-eye in flash-only shots."
The Galaxy S9 Plus's dual aperture helps the device take pictures with bright and vivid colors in most situations. In low-light conditions, the main camera uses the f/1.5 aperture to capture maximum light. The camera automatically switches to the f/2.4 aperture in daylight conditions for greater detail and sharpness. DxOMark praised the phone's low noise, good texture, accurate white balance, nice exposures, zoom, flash, and bokeh. If you take a lot of photos in Portrait mode, the Galaxy S9 Plus is the best camera for you.
Though DxOMark's tests are as thorough as possible, they don't take a lot of factors into account during testing. For instance, they test smartphone cameras using default settings, which means they ignore features like 4K recording, slow-motion, and panorama mode. We know that the Galaxy S9 Plus's super slo-mo feature that captures slo-mo footage at 960fps and 720p resolution is far superior to the iPhone X, but it wasn't tested.