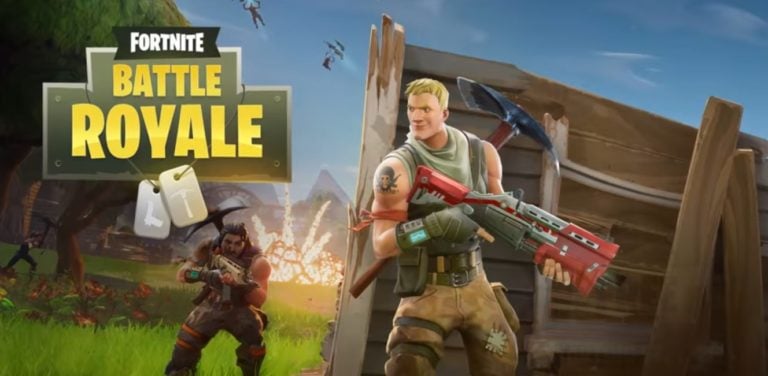 Fortnite has taken the gaming world by storm, and whether you're battling it out on your gaming PC, sitting on the couch with your PS4 or Xbox One, or on the go with your iPhone, it's easy to get sucked into the action. The iPhone version of the game is the most recent entry, and the Fortnite Mobile 3.3.1 update for iOS just released – adding a new event alongside stability improvements and bug fixes.
The Fortnite Mobile 3.3.1 update is the latest patch for the hit Battle Royale game that only recently came to iOS. While the game is only available via an invite code right now, the game has racked up an incredible amount of popularity despite the artificially limited player count. With engaging combat, fun aesthetics, and the unique building mechanic that rewards strategy and skill, there's just nothing else quite like it. The Fortnite Mobile 3.3.1 update for iOS is available for download now, and while it's not a feature-rich release, it does refine the game further and bring us one step closer to a worldwide release.
The patch notes are pretty brief and are included below.
ValueWalk's August 2021 Hedge Fund Update: Point72 Suffers Loss; Hedge Fund Assets Hit $4 Trillion
Welcome to our latest issue of ValueWalk's hedge fund update. Below subscribers can find an excerpt in text and the full issue in PDF format. Please send us your feedback! Featuring Point72 Asset Management losing about 10% in January, Millennium Management on a hiring spree, and hedge fund industry's assets under management swell to nearly Read More
"The Flame Grill Floor Trap to Save the World was released in the Event Store, and is available now!
Stability improvements and bug fixes."
The addition of a new event should help flesh out the gameplay a little more, and will give players something else to mess around with – even though the likelihood of being bored at this point is quite low, considering how recently the game released. While the Flame Grill Floor Trap update is nice, the biggest takeaway is the stability improvements and bug fixes. With any new release, there are a number of issues that the development team wasn't able to find on their own, and this beta-of-sorts give them the chance to correct any problems before the game sees a wider release. Once you download the Fortnite Mobile 3.3.1 update for iOS, you should see your gameplay experience further improved.
Expect more patches in the coming days and weeks as we get closer to a full release on the iOS App Store. If you weren't lucky enough to receive an invite code, consider trying to log in anyway, as there have been many users reporting that they've been allowed in even without the code.
For those who can't get in or those on Android, we've got a little while yet to wait. It won't be too long, however, before smartphone users around the world are battling it out on this action-packed, cross-platform, Battle Royale arena.