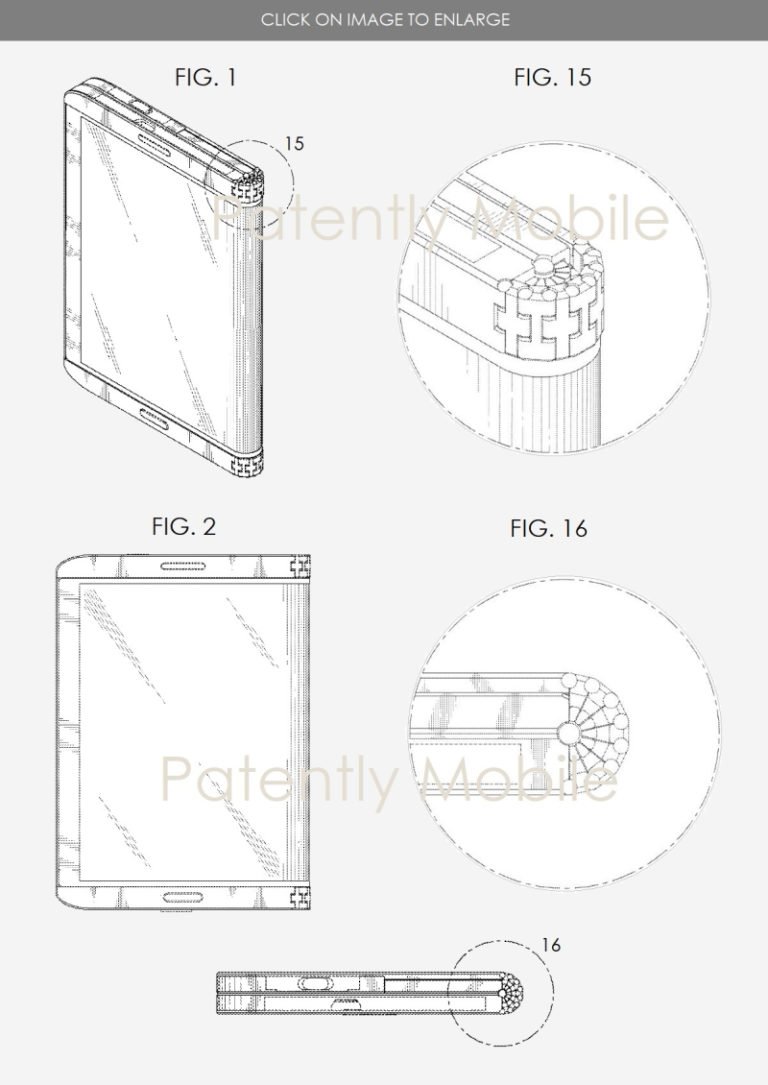 If you were waiting to buy a truly foldable smartphone that doesn't suck like ZTE's Axon M, you may have to wait longer than you'd want to. We know that Samsung has been working on a foldable smartphone dubbed Galaxy X for years. The device was initially rumored to launch in 2017, which didn't happen. The Galaxy X won't launch this year either, says a senior Qualcomm executive.
Qualcomm's product manager for display technology Salman Saeed said in an interview with TechRadar that Samsung wouldn't be able to launch the foldable device this year. It may take the Korean company more than a year before the Galaxy X hits the store shelves. Samsung recently told investors that it would start making foldable OLED displays later this year. So, what's causing the delay?
Salman Saeed told TechRadar that even though Samsung has developed the foldable display technology, many hurdles are yet to be overcome. For instance, the components in the display that light up individual pixels are still not flexible and strong enough to withstand frequent bending. Smartphone vendors such as Samsung "haven't really cracked the material science" yet to produce electrodes that can withstand frequent folding and bending.
ValueWalk's July 2022 Hedge Fund Update: Tiger Cub Hedge Fund Shuts Down
Welcome to our latest issue of issue of ValueWalk's hedge fund update. Below subscribers can find an excerpt in text and the full issue in PDF format. Please send us your feedback! Featuring Andurand's oil trading profits surge, Bridgewater profits from credit, and Tiger Cub Hedge Fund shuts down. Q1 2022 hedge fund letters, conferences Read More
If you have a foldable display but its components are not strong enough to withstand bending, it will eventually damage the display. It doesn't mean flexible phones like Galaxy X would never see the light of the day. It's only a matter of time because foldable displays are the next frontier in smartphone innovation. Saeed says several "tier one phone manufacturers" are investing a lot of resources in developing foldable smartphones.
Salman Saeed says the phone makers do not have to worry about processors because Qualcomm's existing chips already deliver more than enough power to meet the demand of foldable smartphones like Galaxy X. Last year's Snapdragon 835 that powered the Galaxy S8 demonstrated its power by supporting DeX. The processors are "underutilized right now," says Saeed. It means the Galaxy X launch won't be far away once Samsung resolves the display issues.
Samsung's mobile business head DJ Koh recently told The Investor that he couldn't say with confidence when the Galaxy X would launch. He assured fans that the foldable device would not be a mere proof of concept. It would be a polished, fully functioning, and useful device with smooth user experience. Since the phone will have a foldable screen, it would require a new user experience. It means Samsung will have to heavily customize the Android software.
The Korean company recently told media that it was planning to change the naming pattern with the next year's Galaxy S10. According to Koh, Samsung would retain the "Galaxy" brand, but would evaluate whether it needs to keep the "S" moniker or the numbering system. The rumor mill claims that the Galaxy S9 successor could be called Galaxy X rather than Galaxy S10. It makes sense, but the Galaxy X name has long been associated with the foldable display smartphone. Maybe the Galaxy X would succeed Galaxy S9 and would feature a foldable display.
Not much is known about the Galaxy X at this point. Samsung trademarked the name Galaxy X in March 2017. If it indeed turns out to be a Galaxy S10 replacement, we can expect it to run a 7nm chip, support 5G connectivity, and feature a Neural Processing Unit (NPU) to handle AI tasks. Recent reports suggest that Samsung is working to incorporate 3D sensing modules in its 2019 flagship devices to take on Apple's Face ID.
The Intelligent Scan feature on the Galaxy S9 combines data from the iris scanner and 2D facial recognition to recognize users. But it isn't as secure as Face ID on the iPhone X. Samsung has teamed up with Israel-based Mantis Vision to develop 3D sensing modules for its 2019 flagship smartphones. Mantis Vision has partnered with Namuga to integrate the 3D sensing software into the camera modules. Namuga supplies camera modules for Samsung's Galaxy A and J series smartphones.
Samsung Electro-Mechanics claims that it was on track to commercialize the 3D sensing technology later this year. According to KGI Securities analyst Ming-Chi Kuo, it would take Android vendors at least 18-24 months to copy the Face ID because of its complex technology. Face ID beams 30,000 infrared dots on your face to create an accurate 3D map.
Updated on