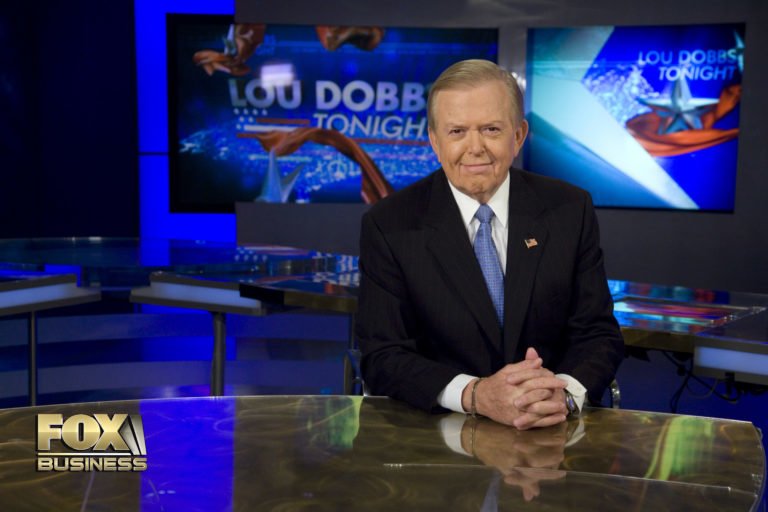 "Lou Dobbs Tonight" and "Varney & Co" Continue as Top Rated Programs in Business News
FOX Business Network (FBN) continued its winning streak over CNBC, topping the network in Business Day and Market Hour viewers during the week of March 5th – March 9th, according to Nielsen Media Research. Surrounding the resignation of White House Economic Council Director Gary Cohn which led to another tumultuous week in the markets, FBN's Business Day coverage saw an 8 percent advantage over rival CNBC with 213,000 total viewers compared to CNBC's 197,000. FBN also overtook CNBC in the crucial market hour daypart (9:30AM-4PM), delivering 218,000 viewers compared to CNBC's 200,000 this week.
Marking 42 consecutive weeks as the most-watched market-open program on television, "Varney & Co" (weekdays, 9AM-12PM/ET) once again dominated its CNBC competition with 263,000 total viewers compared to 220,000. Along with Varney, Liz Claman's daily market-close program Countdown to the Closing Bell with Liz Claman (3-4PM/ET) also ranked in the top four market programs for the week averaging 198,000 total viewers.
Seth Klarman On Margin Of Safety Investing
This is part nine of a ten-part series on some of the most important and educational literature for investors with a focus on value. Across this ten-part series, I'm taking a look at ten academic studies and research papers from some of the world's most prominent value investors and fund managers. All of the material Read More
Continuing its reign as the leader in business news, Lou Dobbs Tonight was the number one news program in all of business television, averaging 380,000 total viewers. Additionally, both CAVUTO Coast to Coast (12-2PM/ET) and After the Bell (4-5PM/ET) dominated it's CNBC competition in total viewers for the fourth consecutive week.
***Below is the data according to Nielsen Media Research
Week March 5th – March 9th, 2017
Business Day:
FBN: 213,000 P2+, 25,000 A25-54
CNBC: 197,000 P2+; 34,000 A25-54
Market Hours:
FBN: 218,000 P2+, 26,000 A25-54
CNBC: 200,000 P2+; 34,000 A25-54
Ratings for the top four business programs:
Total Viewers: Lou Dobbs Tonight (380,000), Varney & Co (263,000), Squawk on the Street (240,000), Countdown to the Closing Bell with Liz Claman (198,000)