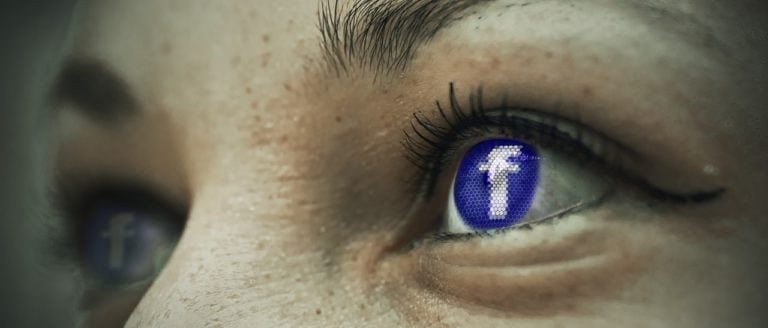 Facebook has changed the entire landscape for the developers in the aftermath of the Cambridge Analytica scandal. Away from the media's attention, the social networking platform quietly announced that it is stopping the app review process. This will impact developers' ability to launch new apps or chatbots on the Facebook ecosystem, according to Mashable.
Facebook's vice president of partnerships, Ime Archibong, stated that they are making a few updates to the way their platform works to ensure that people trust Facebook when they share information. "We know these changes are not easy, but we believe these updates will help mitigate any breach of trust with the broader developer ecosystem," the executive said in a blog post.
Although there is no clue of when the app and chatbots review process would start again, it is seen as a big blow to the developers who were on the brink of launching a new experience on Facebook this week. No changes have been announced for the News Feed.
Sohn Investment Conference 2021 Coverage: Octahedron Capital, Glenernie Capital
The following is our rough coverage of the 2021 Sohn Investment Conference, which is being held virtually and features Brad Gerstner, Bill Gurley, Octahedron's Ram Parameswaran, Glenernie's Andrew Nunneley, and Lux's Josh Wolfe. Q1 2021 hedge fund letters, conferences and more Keep checking back as we will be updating this post as the conference goes Read More
"Imagine hundreds of hours of work, tens to hundreds of thousands of dollars in investment capital, and dozens of clients disappearing at any given moment at the whim of a few lines of code," wrote Troy Osinoff, co-founder of the digital agency JUICE, in a recent Facebook post, according to Mashable.
The social networking giant is planning to overhaul the process of approving apps and chatbots considering how easily the third-party survey app "thisisyourdigitallife" harvested the data and sold it without any restrictions from Facebook. Also, Cambridge Analytica was able to retain the data after promising that it had been deleted.
Hinting of the changes, Archibong notes that the company will perform an "in-depth review of our platform" that would include full audit of any app with suspicious activity and also inform users if any app that has access to their information is misusing data.
The Menlo Park, California-based company would also restrain third-party data providers from offering targeting directly on its platform. Advertisers until now were allowed to use a feature called Partner Categories. This feature helps marketers enhance the targeting on Facebook with third-party data such as purchases or household income, something that is hard to find on Facebook.
Partner Categories was mainly deployed by the businesses, which do not have their own customer data to integrate with Facebook's CRM matching solution – Custom Audiences. Big brokers like Epsilon, Experian, TransUnion, Acxiom and so on pull such data from several external sources such as credit card companies, retailers and loyalty programs.
From September 30, advertisers won't have access to this data to support their campaigns. Either they will have first-party data or the data collected by Facebook through metrics such as interest, location and search history.
Advertisers are still free to use Custom Audiences to zero-in on existing customers on the platform. However, in the absence of direct partnership, any third-party data advertisers will have to forge a direct partnership with a third-party provider. This implies that an advertiser can buy data on its own for targeting on Facebook, but it cannot get the third-party data through Facebook, notes AdExchanger.
Osinoff believes that the decision by the social networking is a much-needed alarm for the developers not to be overdependent on a single platform. "You NEED to have a backup plan. A detailed IFTT (if this then that) for what happens if/when Facebook pulls the rug from under your primary business model," Osinoff wrote, according to Mashable.
Facebook executives Campbell Brown and Adam Mosseri also agreed to Osinoff's thought that publishers should not be over reliant on Facebook. Speaking at Recode's Code Media Conference, Brown suggested, "If anyone feels that this isn't the right platform for them, then they should not be on Facebook."
Facebook's image has touched a new low when it comes to securing user information. To somewhat patch it, the social networking giant has released new privacy tools aimed at safeguarding sensitive data. Users can now edit personal information. Recently, the social networking giant stated that the changes were already in the pipeline, but recent events have underscored their importance.
Facebook noted that the settings menu had been made easier for the mobile app to make privacy and data control easier. In addition to the simplified menu, a new privacy shortcut menu has also been introduced to ensure that users have control over the personal information displayed on the site. Also, users will be able to delete information and interactions on the platform along with the search history. The new menu would also let users decide on the information that the social networking giant can access to show users adverts.