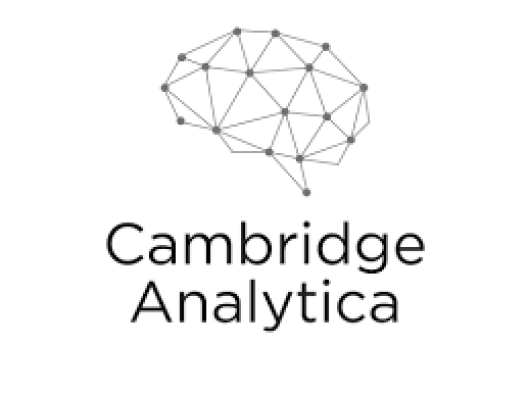 Facebook has now banned analytics firm Cambridge Analytica for repeated violations of its rules regarding how data from users on the platform is handled.
Cambridge Analytica
Bedford Park Opportunities Fund Q2 Letter: Long Converge Technology Solutions
The Bedford Park Opportunities Fund returned 13.5% net of all fees and expenses in the second quarter of 2021, bringing its year-to-date return to 27.6%. Q2 2021 hedge fund letters, conferences and more   In the fund's second-quarter investor letter, which ValueWalk has been able to review, Jordan Zinberg, the President and CEO of Bedford Read More
Cambridge Analytica, best known for its work on the Donald Trump presidential campaign, is under fire for the secret collection and subsequent mishandling of data on around 50 million people. In what may be one of the largest abuses of personal data in the history of the United States, Cambridge Analytica used Facebook data obtained through an app from Dr. Aleksandr Kogan called "thisisyourdigitallife."
According to a recent statement from the social media giant,
"Protecting people's information is at the heart of everything we do, and we require the same from people who operate apps on Facebook. In 2015, we learned that a psychology professor at the University of Cambridge named Dr. Aleksandr Kogan lied to us and violated our Platform Policies by passing data from an app that was using Facebook Login to SCL/Cambridge Analytica, a firm that does political, government and military work around the globe. He also passed that data to Christopher Wylie of Eunoia Technologies, Inc."
A Massive Breach
This app, while only downloaded by around 270000 people, allowed Cambridge Analytica to collect data on 50 million people including information regarding where they lived and what kind of content they liked on Facebook. This sort of data is invaluable to a firm like Cambridge Analytica, and may have played a large part in the success of the Trump campaign – a major problem if it turns out that the swaths of voters were influenced via illegally collected data.
Some have suggested that the data that the firm collected was made possible via a data breach from Facebook, but the company Vice President and Deputy General Counsel Paul Grewal has dismissed these claims as "completely false."
Thisisyourdigitallife, the app that collected the data on 50 million users, was billed as a personality test. While it was only downloaded by a couple hundred thousand users, this small collection of people was enough for Cambridge Analytica to obtain Facebook data of millions of users. When the app was downloaded, it asked for permission to collect data regarding where they lived, their interests, and other general information.
Most people accept app permissions without a second thought, and by taking advantage of this fact, Cambridge Analytica was able to use the app to sniff through Facebook data and create profiles of 50 million users – none of which gave the app permission to access their information.
The Fight To Protect Data
Multiple organizations and governmental bodies are currently looking into legal action, with Massachusetts attorney general Maura Healey saying she's planning to look into the Cambridge Analytica misuse of Facebook data.
#BREAKING: Massachusetts residents deserve answers immediately from Facebook and Cambridge Analytica. We are launching an investigation. https://t.co/wjqmHa6zjm

— Maura Healey (@MassAGO) March 17, 2018
Facebook closed their statement with a reaffirmation of their commitment to protecting data, with hopes that a situation like these data issues could be avoided moving into the future.
"We are constantly working to improve the safety and experience of everyone on Facebook. In the past five years, we have made significant improvements in our ability to detect and prevent violations by app developers. Now all apps requesting detailed user information go through our App Review process, which requires developers to justify the data they're looking to collect and how they're going to use it – before they're allowed to even ask people for it."