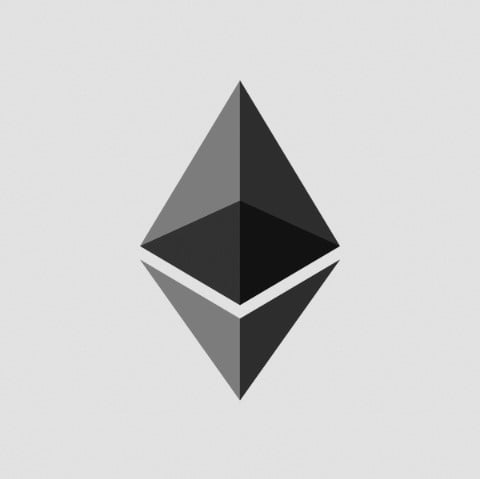 BBOD or Blockchain Board of Derivatives in partnership with GMEX Technologies is launching Ethereum derivatives as well as spot exchange. GMEX technologies provides multi-asset exchange trading as well as post trade technology and BBOD is the latest to implement the GMEX fusion which is a centralized, integrated and distributed solution for exchange platform. As a new entrant in the crypto derivative exchanges, BBOD is keen to attract diverse and multiple participants to provide liquidity through a venue for trading in swaps and future on Ethereum and Ether based tokens.
The BBOD GMEX partnership aims at delivering a technology solution that can attract retail investors as well as delivery functionality and scale to address the needs of institutional marketplace. This offering is significantly different from the cryptocurrency trading ecosystem currently available. The present ecosystem traditionally suffers from basic issues that include redundancy and absence of basic controls leading to flash crashes and downtime at frequent intervals.  BBOD has chosen the GMEX fusion as a preferred trading platform after extensive performance and stress testing and has proved to significantly support higher volumes and speeds that match  when compared to solutions presently available in the market apart from support to advanced crypto assets.
Fund Manager Profile: Zhang Hui Of China's Southern Asset Management
Historically, the Chinese market has been relatively isolated from international investors, but much is changing there now, making China virtually impossible for the diversified investor to ignore. Earlier this year, CNBC pointed to signs that Chinese regulators may start easing up on their scrutiny of companies after months of clamping down on tech firms. That Read More
On track for June launch
Hubert Olszewski, Director at BBOD stated that his company has been engaged with GMEX in creating the fastest engine for crypto order matching to empower cryptocurrency traders and help them hedge positions against volatility in prices. He added that having a partner with exposure in implementing trading services and solutions previously, and delivering support for crypto as well as traditional exchanges ensures that the project can be launched in June.
Challenges of crypto and traditional exchanges addressed
The GMEX fusion was launched in January and is designed specifically to support the latest business and technology challenges that impact crypto exchanges, emerging markets and traditional exchanges. GMEX Fusion has been built with collaboration from clients and aimed at professional traders in an industry with existing standards  and needs integration with FIX protocol. The fusion also caters to market surveillance, collocation, redundancy and critical uptime and  the need for distributed and centralized technology being implemented in one go.
The project also includes integrating the GUI, API and post-trade applications  of Mobile Trading Partners. Further, BBOD introduces the non-custodial system of smart contract wallets to leverage trading and allowing funds owned by traders to be on the blockchain and under their control. Consequently, the crypto-funds owned by the traders are always in their pocket.
According to Hirander Misra, the GMEX CEO, GMEX is delivering to BBOD an advanced platform of exchange trading  which has full support for blockchain and crypto assets integrated to trade in Ethereum derivatives and a combination of super fast security and order matching of funds. He added that the company was looking forward to work with BBOD to lend support to the unique and new derivatives exchange for cryptocurrencies.
Scaling issues of Ethereum
In another partnership with NBT and Weeve, Ethereum is seeking to address the scaling issues which it is facing presently. Scaling is significantly more complex for Ethereum compared to Bitcoin and therefore the off-chain transactions or sharding suggested by its developers do not address the core of the scalability issue.  Ethereum has therefore partnered with NBT and Weeve to find a more appropriate and long lasting solution.
NBT
NBT or Next Big Thing is a blockchain and IoT based company. As an incubator company, NBT hosts in-residence entrepreneurs working out of Berlin to convert a mere concept into a viable business idea fully ready for launch. The exercise consumes about 3 months and entrepreneurs get access to workspace and mentorship apart  from a wide range of expertise including legal, technical and previous hands on expertise with launches. Eco system of NBT ensures that long drawn process involved in developing business that often consume several years is accomplished in just 3 months. NBT also offers assistance with first-round and seed funding apart from ongoing guidance for fund raising.
WEEVE
Weeve is one among several success stories of NBT.  Sebastian Gajek and Harald Zapp , are the NBT participants who founded Weeve . Weeve was created in recognition of the fact that across the globe, there was an explosive growth of networked devices and enormous volumes of valuable data would be generated in the process. For instance, if a networked car moving over a pothole can capture the degraded roads and identify their location, road crews would find it significantly cheaper to buy the information than attempting to locate the potholes without such data. But there has also been growing privacy and security concerns accompanying the growth in IoT.  When data is transmitted, sold and bought, people who use such data should also know that it is happening in a secure environment.
Solution from Weeve to address scalability for Ethereum
Weeve  is now developing a solution to the problem based on the blockchain technology to provide  secure transmission of private data inside the IoT.  The Weeve platform depends on Trusted Execution Environment or TEE for providing security guarantee. More importantly, the platform also incorporates the newly designed TEEMQTTS protocol which allows high scalability and speed in processing. This would translate to massive volumes of data generated by devices working on IoT can in fact be processed in a blockchain via the Weeve platform. As we stated earlier, scalability has been an issue with Ethereum, and the present partnership with NBT/Weeve is expected to provide a lasting solution helping ethereum in its growth trajectory.
Updated on