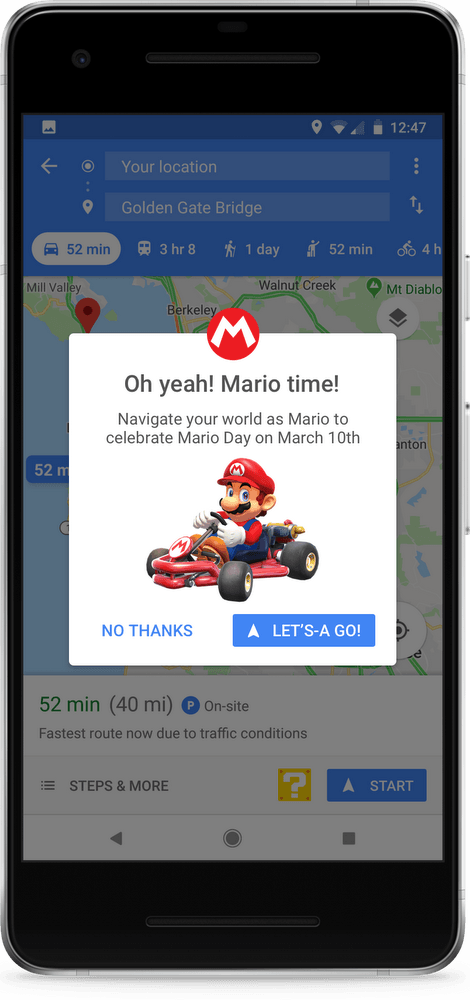 March 10th is a special day of the year for fans of all things Nintendo, as it's the official Mario day (March 10th, MAR10). Although the celebration of the event is generally isolated to Nintendo and associated fans, occasionally other companies will get in on the fun – one such company being Google. Starting today, Google will temporarily be bringing Mario to Google Maps to both iOS and Android in celebration of Mario Day.
In celebration of Mario Day, Google Maps will now feature a new yellow "?" next to destinations, allowing you to turn the navigation arrow into his kart and ride alongside you as you make your morning commute.
The functionality of the Mario implementation into Google Maps ends there, with no need to worry about sabotage from other kart drivers like Luigi or Bowser. There is, however, an easter egg coming with the Mario event: tap the "?" 100 times and you'll hear the 1-UP sound that has become standard in so many Nintendo games.
Massif Capital's Top Short Bets In The Real Asset Space [Exclisuve]