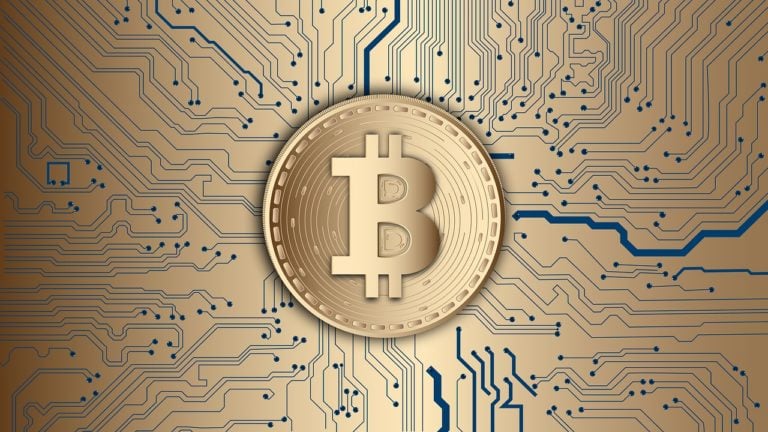 By Jay Blaskey, Digital Currency Specialist at BitIRA
It's been a very exciting year for cryptocurrencies. As adoption within financial markets exploded, a surge of people became interested in the massive potential within the digital currency space, and the market value of most major coins grew tremendously.
In the past 12 months, cryptocurrency projects have devoted substantial resources toward technical development. It was necessary to improve the underlying infrastructure in order to support their wider adoption, and that has come from increased levels of innovation and development across a wide variety of industries. In the long term, as transaction volumes with cryptocurrencies continue to rise, this type of structural investment will be particularly important.
ValueWalk's August 2021 Hedge Fund Update: Point72 Suffers Loss; Hedge Fund Assets Hit $4 Trillion
Welcome to our latest issue of ValueWalk's hedge fund update. Below subscribers can find an excerpt in text and the full issue in PDF format. Please send us your feedback! Featuring Point72 Asset Management losing about 10% in January, Millennium Management on a hiring spree, and hedge fund industry's assets under management swell to nearly Read More
Another important development this year arose in the international payments market, with some of the top cryptocurrencies now being vetted by major providers of international payment solutions as a means of enhancing their existing networks. Cryptocurrencies are so attractive to these corporations because of their huge potential to transfer value outside of the traditional banking network to the billions of unbanked around the world, quickly and at costs lower than what we perceived to be possible just a few years ago.
All these factors play a significant role in the future, as cryptocurrencies gain wider adoption and the market as a whole continues to mature. But, what considerations should potential cryptocurrency investors take into account before diving in, and are there any tricks to the trade?
Recognizing Short-term Pain
Of course, the news headlines have not been all sunshine and rainbows for cryptocurrencies this past year. Most people are well aware that the market has experienced a huge amount of volatility. That said, the positive developments outlined above put the recent downturn –  caused by a few short-term cyclical factors – in context.
The first factor came after some countries suggested they would increase market regulation, which caused many investors to panic. While some of the concerns ultimately proved to be overstated, additional regulation should still be embraced, as it will add much greater resilience and long-term stability to the market. However, in the short term, some new investors to the market were clearly threatened by the thought of more regulation.
Secondly, in recent months, many investors who had been in the market for years began to cash in some of the substantial gains they had made. This is not unusual in any market, but the sales did cause a tumble. The rebound in prices over the last several weeks, however, shows that the appetites of large, long-term investors remain strong.
It's clear that this is still a maturing market, with short-term volatility likely to persist for the near future. However, for those with a longer-term mentality and confidence in the underlying technology, current price levels represent an interesting investment opportunity. Although prices have rebounded strongly in recent weeks, there is still some way to go before they get back to their recently established highs. Plus, you can't discount the chance of new, exciting developments occurring in the next few months, which could further boost the market.
Capitalizing on Long-term Potential
For those interested in entering this market, there are many ways to do so. One of the most simple and straightforward options is to purchase cryptocurrency with cash and hold for the long-term. A second, lesser-known option that offers the long-term investor even greater benefits is to purchase cryptocurrencies through a retirement account, which can be done via what's known as a Digital Currency IRA.
Digital Currency IRA's are a particularly interesting investment vehicle because they allow anyone with an eligible retirement account to get into the cryptocurrency market on a tax-deferred basis, and even continue to invest in more traditional assets, like stocks and mutual funds. This can help to balance an overall retirement portfolio and hedge against varying economic cycles. Additionally, and best of all for some, a Digital Currency IRA can be set up as either a Traditional IRA or Roth IRA.
The Pre-Tax Filing "Trick"
For those who are interested in the long-term potential of cryptocurrency as part of a wider balanced portfolio, a Digital Currency IRA is a particularly attractive option. That's partly because right now, there's a short-term window open that will allow you to contribute even more funds to your retirement account, claim an income tax deduction, and use this money to invest in cryptocurrencies.
For those who haven't yet maxed out their IRA's annual contribution limit for the 2017 tax year, you can actually contribute to a Digital Currency IRA before the tax filing deadline on April 17, 2018. This opportunity exists because contributions that are made up until that date are allowable as an income tax deduction up to predefined limits, currently $5,500 for many, or $6,500 for those over 50 years of age.
By taking advantage of this "trick", any income tax due on contributions can be deferred until that investment is withdrawn during retirement. So, not only can you reduce your income tax bill for the 2017 tax year, but you can also use those funds to invest in cryptocurrencies like Bitcoin, Ethereum, Ripple and more, completely tax free until retirement.
Your Future – The Long-term Play
Long-term investment options like those outlined above fit in well with the developments seen in the cryptocurrency market over the last 12 months. Exceptionally strong price growth driven by solid fundamentals, increasing adoption and ongoing investment has reinforced the potential of cryptocurrency among long-term investors, which has led to substantial increases in value.
The market has also weathered short-term volatility. Now, driven by the belief that cryptocurrency payment mechanisms that are cheaper and faster than those currently available represent exciting long-term prospects, investment flows are again increasing.
While there may be periods of short-term volatility down the road, in the long term, fundamental improvements to any system tend to generate stable long-term gains for those that are patient enough to take advantage of the tremendous opportunity available in this area right now. For those interested in tapping into the massive growth potential offered by cryptocurrency investments, do some research of your own to determine if the above pre-tax filing trick will work for you.