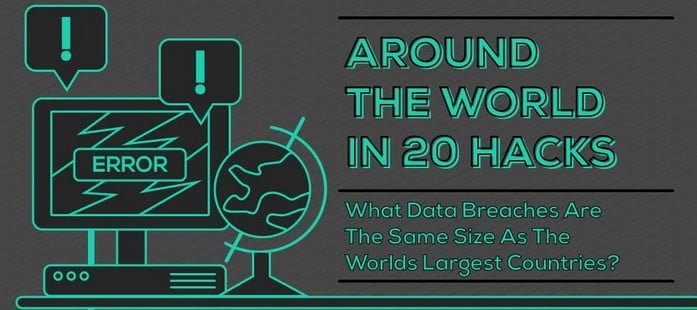 The role that data acquisition plays in the success of modern day businesses has grown significantly more important during the 21st century. Most businesses and institutions have realized the power of data, yet far too many fail to appreciate the legal and fiscal responsibilities and liabilities associated with it. As the value of data for businesses has been realized, the value of data for people outside of these businesses has increased proportionately, leading the rise in the data breaches globally and the hacking of some of the largest companies in the world.
Corsair highlights SPAC FG New America ahead of OppFi merger
Corsair Capital highlighted its investment in a special purpose acquisition company in its first-quarter letter to investors. The Corsair team highlighted FG New America Acquisition Corp, emphasizing that the SPAC presents an exciting opportunity after its agreement to merge with OppFi, a leading fintech platform powered by artificial intelligence. Q1 2021 hedge fund letters, conferences Read More
Data breaches happen daily, in too many places at once to keep count. As they are becoming more prevalent and more sophisticated the need for data protection and the importance for companies start increasing investing in their security defenses has increased considerably.
According to the Ponemon Institute, 43% of companies experienced a data breach in 2014. Not only is the number of data breaches rising, the number of records stolen per breach is increasing as well as the cost per stolen record. It is apparent that current security measures are not sufficient to protect organizations from data breaches.
It's tempting to believe that important data breaches only happen in the US and the figures tend to bear that out – the US accounts for the overwhelming majority of the really big data breaches that have been made public, some of them absolutely vast. But US laws and regulations force organizations to admit to data breaches involving the customer, something which is not true in all countries.
On May 25, 2018, Europe's new framework for data protection laws named GDPR, will be implemented. The new GDPR (General Data Protection Regulation) is less than 60 days away and it's estimated that only 21% of U.S. businesses have a plan in place. That means 79% of U.S. businesses haven't figured out how they will report breaches in a timely fashion, provide customers the right to be forgotten, conduct privacy impact assessments (PIAs) and more. If you are one of those businesses that haven't put a plan in place because you don't think the new regulations apply to you in the U.S., you're wrong.
The EU's GDPR website says the legislation is designed to "harmonize" data privacy laws across Europe as well as give greater protection and rights to individuals. As we are about to witness a revolution in the way that our data is acquired and protected, here at ssls.com we thought we would look deeper into the largest data breaches in history. Our infographic below shows the largest countries and the data breaches that are proportionate to their population in terms of number of people affected by the breach!

Article by John Philips