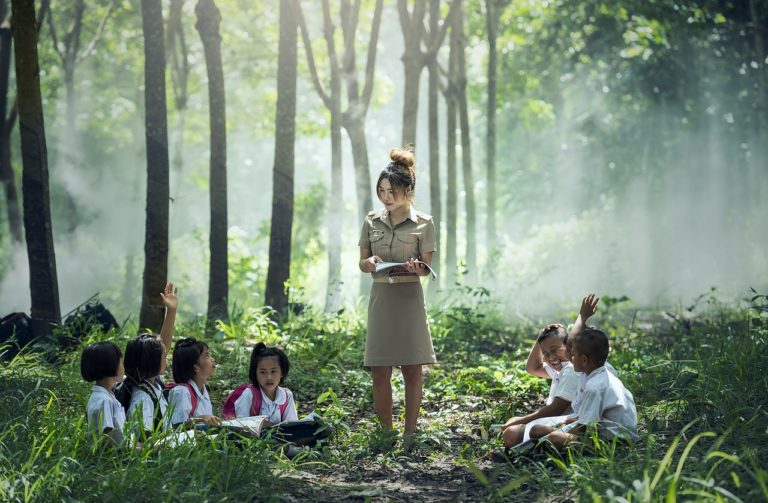 If you would understand anything,

observe its beginning and its development.

~ Aristotle

Gator Financial Partners 1H2022 Performance Update

Gator Financial Partners letter to investors for the first half of the year ended June 30, 2022. Q2 2022 hedge fund letters, conferences and more Dear Gator Financial Partners:  We are pleased to provide you with Gator Financial Partners, LLC's (the "Fund" or "GFP") 1st Half 2022 investor letter. This letter reviews the Fund's 1st Read More
Technology in education is continually evolving. New edtech trends are emerging every day. While some teachers find the latest technology a hindrance to their traditional teaching methods, many embrace these technological developments and use it to make their classroom teaching (and teaching beyond classrooms) fun and engaging.
Here are some of the technologies that are highly recommended for the progressive teachers:
Teachers love Instagram
While Facebook and Twitter seem to be most popular social media accounts right now, Instagram's popularity is snowballing – especially among teachers. It is an excellent resource for creative bulletin boards, photos of classroom organization, lesson plans, and classroom teaching ideas.
Teaching Humor is an Instagram account where you can find a lot of teaching humor memes to which teachers can relate to. ClassroomDIY is anotheraccount where people share several creative classroom projects. Teachers pay teachers is an open marketplace where you can share, buy and sell original teacher ideas and resources.
Instagram is a great place for teachers to grow their professional network and extend their learning through hashtags. The hashtags are the easiest ways to search for specific information on any topic. For example, some of the Instagram hashtags which are popular with teachers are  #classroomdecor, #classroomideas, and #classroommanagement.
Technology to Improve the Writing Skills of Students
Grammar Check websites are a boon for teachers who cringe when they see a spelling mistake or a grammatical error. Homophones (such as your or you're, their or there, to or too) are often a headache for teachers who do not know how to make their students understand what a lousy impression such wrong choice of words can create.
Colin Newcomer conducted a study and found that as many as 1,003 UK customers stated that the number one cause that turns them off when it comes to brand images is the use of 'poor spelling or grammar'. It went on to state that 59% customers said that they would not use a company that had spelling mistakes or grammatical errors on its website or marketing material. In fact, there have been studies which proved that a single spelling mistake on a site cut down the online sales of a company by half.
A dedicated grammar checker in classrooms can help teachers teach their students about the importance of turning up error-free writing assignments. For high school students and above, Analyze My Writing is a tool to check the readability of a written task, its lexical density, overuse of common words and phrases, use of punctuation marks, sentence length, and the use of passive voice.
For college students,  one option that checks all that is mentioned above along with other things like diction, the writing style of the task, and the use of alliteration. This professional writing tool can be used with Google Docs and MS Word – and also include a plagiarism checker which checks how original the work of the students is.
Finally, Grammarly is a great product which can be used at all levels.
Everyone Loves Virtual Reality
Marin School of the Arts in Novato, California is experimenting with flat monitors on the wall and the software used by the entertainment industry to create 360-degree scenes. It means that students can choose to crop down the white walls and the dark wood floors and display their artworks in a forest instead. Students can use HTC Vive VR headset to check out their works in progress.
All teachers love interactive VR teaching models. Walking into a Periodic Table virtually – where you can watch the atom from up close and manipulate it is undoubtedly going to take Chemistry education in schools to the next level.
Google TiltBrush is one tool which students can use to create 3D paintings – and can engage most difficult of the students too. Besides, the demand for VR skills is expected to blow up very soon and making students future-ready is something that teachers are aiming for.
Artificially Intelligent Teaching Tutors
Professor Ashok Goel of Georgia Tech created the first AI (Artificial Intelligence) Teaching Assistant and called it Jill Watson. Jill was decided on the IBM's Watson platform and answered students' questions on online forums. He surprised his students on the final day of his Knowledge-Based Artificial Intelligence (KBAI) class by revealing that Jill was not a real person.
It is evident that shortly Artificial Intelligence can at best only compliment the real human teachers. They are good enough to take over the mundane and necessary chores of teaching the students and allow teachers more time to devote to being creative and innovative when it comes to mentoring their students.
The AI-powered learning systems help classroom teaching by taking over record keeping, grading, and providing a lot of sensor data. Teachers can analyze the data to understand students' behavior and emotions and provide customized teaching intervention programs.
3D Printing next step in classroom teaching
With the cost of manufacturing and using 3D printers now coming down, it has now become possible to create intricate 3D printed objects with working components. In Biology, 3D printing can be used to create an organ or its cross-section for students. Engineering and design students can use the technology to print out the prototypes of what they design and test it out.
Architecture students can print out the 3D models of their designs while Chemistry students can print out molecular structures. Historical artifacts, topographical maps, intricate molds for cooking, 3D graphic designs, and automobile parts can be printed out too.
The technologies mentioned above are changing the pedagogical methods and strategies teachers use these days to offer a better education to their students. It is time we use the latest technological inventions to keep the students engaged and help them improve their learning outcomes.
Author Bio: Monica Gill is self-driven person currently associated with SmileTutor the best maths tuition agency in Singapore. She is passionate about writing and collecting new books. She loves traveling whenever she needs time off of her busy schedule. Her favorite holiday destination is Hawaii.
Updated on