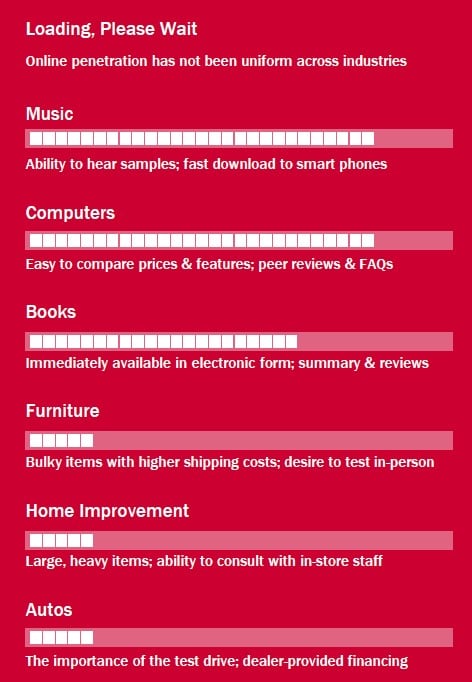 Read the full article here by Rothschild Asset Management Capitalize For Kids
In recent years, the retail industry has experienced major shakeups in regards to shifting business models, including the increasing popularity of e-commerce. Businesses predicated on revenue exclusively from physical stores —once the all-important show rooms for goods and services— have not only become less relevant, but also inefficient from a cost perspective.
Gator Financial Partners 1H2022 Performance Update
Gator Financial Partners letter to investors for the first half of the year ended June 30, 2022. Q2 2022 hedge fund letters, conferences and more Dear Gator Financial Partners:  We are pleased to provide you with Gator Financial Partners, LLC's (the "Fund" or "GFP") 1st Half 2022 investor letter. This letter reviews the Fund's 1st Read More
That said the rise in e-commerce has not impacted all retail sub-sectors equally. To better understand the changing industry dynamics, we sat down with Portfolio Managers Luis Ferreira (also responsible for coverage of Large-Cap Retail stocks) and Doug Levine (Small-Cap Retail & Technology), and Analyst Tiffany Li (Large-Cap Technology).
Q. What are the driving factors behind the rise of e-commerce?
Doug: It's really a mix of demand-driven and supply-side factors. In terms of demand, cost is one factor— typically speaking, consumers are looking to pay the lowest price for most items — but it is not the only factor at work. Consumers are also looking for ways to save time and compare price and other features across multiple suppliers. Online shopping offers a way to do this without getting dressed, getting into your car, and driving around to multiple stores.
The rise of e-commerce is a dynamic, rather than static, phenomenon.
Q. Some of those demand drivers are not new; what has changed on the supply side?
Tiffany: Through improved logistics and innovative business models, e-tailers have greatly improved delivery times and returns processing. In the past, one-week delivery discouraged impulse buying, but now, retailers offer one-day and even same-day delivery. Trying on clothing in the store has become less critical given more flexible return policies.
Q: Can you quantify the impact e-tailing?
Luis: Using 2016's data as a point of reference, although ecommerce remained less than 20% of transactions in the larger US retail categories, it accounted for sizeable portions of sales within certain categories. Specifically, e-commerce has thoroughly penetrated the Music, Software, and Computer segments and maintains sizeable footholds in the Houseware and Consumer Electronic channels.
Q: Where has e-tailing been slow to take hold?
Luis: Less than 5% of purchases in Grocery and Home Improvement categories were made online. Practically speaking, these figures make sense as, using the Home Improvement segment as an example, businesses, such as Home Depot and Lowe's, receive the bulk of their sales through in-person purchases. Individual consumers are not necessarily interested in shipping 2'x4's to their homes via standard carriers.
Doug: Customers are still largely opting for purchasing major appliances through brick-and-mortar locations the vast majority of the time. Car buying is another area that has been resistant to ecommerce: while you have TrueCar and other services that help compare pricing, consumers still want to test drive the car and discuss financing options at the dealership.
Q: Are there new areas where e-tailers have become a threat?
Doug: Furniture retailers are becoming even more competitive in the e-commerce space. For example, Wayfair has emerged as a serious player as an online discount furniture retailer. The company has targeted the large $300 billion U.S. home renovation, furniture, and design industry, and, with online penetration just below 10% in North America, there is an attractive opportunity for growth. While the shift to e-commerce in furniture and home design sales won't happen overnight, there seems to be an appetite in the market for the discount business model approach.
Q: Are there any brick-and-mortar retailers that are well-equipped to handle the storm?
Luis: Business models driven around off-price, discounted goods and in-store bargain hunting experiences, such as T.J. Maxx and Marshall's, are among the companies which may present attractive investment opportunities. Another example is Walmart, which acquired Jet.com and invested heavily in its technological infrastructure; coupled with the company's existing size, scale, and consumer base, the business has maintained a strong presence in the retail world. Additionally, Best Buy, recently considered by many to be a casualty in the shift to e-commerce, has shifted its business model to become more service based, provide a competitive online presence, and offer competitive price matching initiatives.
Doug: I'd also add that companies which have strong brand recognition and are not married to brick-and- mortar location sales are other areas for potential investment ideas. Michael Kors, Steve Madden, PVH Corp., and Children's Place all maintain retail locations, but are just as happy to sell their goods online or in department stores. Their brand recognition grants them the flexibility to be sold in either channel while adapting to shifts within the retail market segments from a pricing standpoint.
Q: What types of bricks-and-mortar retailers might be particularly vulnerable to e-commerce?
Doug: Department stores which carry products at full price and do not have a strong proprietary offering, such as Sears or Macy's, are especially susceptible to the shift to e-commerce as they do not have the robust proprietary brand products to pull consumers into their respective locations.
Luis: I would just stress that the rise of e-commerce is a dynamic, rather than static, phenomenon. It's important to note that several major department stores have made changes to their business models and aren't simply accepting their fate. Macy's has had a rough go recently due to the company closing multiple locations and trimming its workforce. That said, Macy's is taking the proceeds from reducing its footprint and reinvesting in technology with the hope of eventually driving a sizeable amount of its business through online sales. Other major retailers have implemented certain omni channel initiatives – such as "buy online/pick up in store" and "order in store/ship home" – that incentivize consumers to come to the physical locations and pick up their orders; essentially pairing the advantages of online shopping with the immediate gratification of in-store purchases.
Q: What has helped Amazon grow to its current market share and what are some key drivers to its continued growth?
Tiffany: By reinvesting in its business over time, Amazon has built up a loyal consumer base – largely via its Prime Membership program – which has enabled the company to take risks by branching out into other market segments. In recent years, industry-wide retail sales in the U.S. have grown in the low single digits, while e-commerce sales have grown at roughly 15%. Amazon, however, has posted roughly 30% growth in Gross Merchandise Value (GMV) in spite of being estimated at roughly $170 billion in North America GMV, so the law of large numbers doesn't appear to hinder their growth rate. To summarize, in the rapidly growing pond of e-commerce, Amazon is not only the biggest fish, but also one of the fastest growing.
Luis: Generally speaking, Amazon has distinguished itself as an innovator in individual segments while also proving to be an expert in supply-chain management. In 2016, a sizeable portion of all returns among the Top-100 Retailers were related to receiving damaged/incorrect goods. By owning most of its supply chain, Amazon has a distinct advantage in both order fulfillment and return processing time, which is currently about one day. Such efficiency translates into increased consumer satisfaction, which further strengthens Amazon's already robust consumer base and allows the company to further expand into other business segments without risking its core business.
Updated on