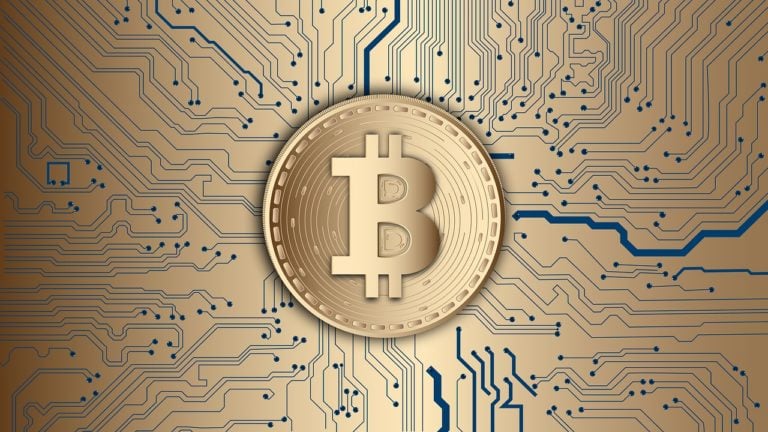 Bitcoin price has been a major focus of news media over the last few months, following its spectacular rise and devastating descent. With the Bitcoin price currently standing at just over $1,000 per unit, the value of the cryptocurrency has tumbled by 60 percent in the matter of just a few months. And although the Bitcoin price has already taken a bit of a kicking, it seems that this trend is far from over based on recent activity.
As recently as Friday, Bitcoin fell by 5 percent in value, after another disastrous week for the digital payment solution. After staging something of a recovery, this meant that the Bitcoin price had fallen to a one-month low. While the cryptocurrency niche has always been somewhat volatile, the current climate seems to indicate that something more than the mere characteristics of Bitcoin is contributing to its trading travails.
It is suggested that there is something of a mood of fear and panic that is impacting on the Bitcoin price and trading conditions. Analysts believe that continuing bad headlines related to Bitcoin are seriously affecting market sentiment, and ultimately leading to a gloomy short-term outlook for all cryptocurrencies.
Ray Dalio At Robin Hood 2021: The Market Is Not In A Bubble
At this year's annual Robin Hood conference, which was held virtually, the founder of the world's largest hedge fund, Ray Dalio, talked about asset bubbles and how investors could detect as well as deal with bubbles in the marketplace. Q1 2021 hedge fund letters, conferences and more Dalio believes that by studying past market cycles Read More
"Our take on this is that the new investors in the space don't have enough time to analyse what's happening," analysts for the London Block Exchange reported recently. "The amount of fake or misleading information reported over the past few days, as discussed in yesterday's report, made the 'regulation meets Mt. Gox dump and Binance pump' narrative far too scary. So much so, in fact, that even the more dedicated (but less sophisticated) traders believe it."
The actions of regulators all over the world have also impacted negatively on the Bitcoin price. It is perhaps not surprising that such a rebellious idea in the first place has not met with universal approval among authorities. And governments are beginning to clamp down on Bitcoin and other cryptocurrencies, due to concerns over their potential impact on the overarching financial system.
After countries such as South Korea and China passed regulations related to Bitcoin, the Japanese authorities were the latest in East Asia to react strongly to the Bitcoin revolution. The government has moved to suspend several cryptocurrency exchanges in this critical economic area, after the US Securities and Exchange Commission informed crypto exchanges that they must register with the body. This follows a raft of subpoenas being issued to companies working in the cryptocurrency niche previously.
This move by the US Securities and Exchange Commission can be seen as a rather aggressive gambit, indicating the distaste of the US authorities for Bitcoin. It is believed that the commission will ultimately mandate criteria that designate some providers as exchanges, which will almost certainly be disruptive to the Bitcoin price when it occurs.
With the US Securities and Exchange Commission essentially looking to bring all Bitcoin providers under its legal oversight, the legislative wrangle over Bitcoin is set to expand in the coming months and years. This doesn't look to be a positive thing for Bitcoin price discovery, although once the process has been completed it could be argued that it will lend legitimacy to the cryptocurrency niche.
Another big morsel of news that was reported this week was the decision of trustees of bankrupt former exchange Mt Gox to liquidate their Bitcoin holdings. With the exchange having already sold off over $400 million worth of Bitcoin, it is believed that this could have had a significant impact on the Bitcoin price over the last few months.
With Mt Gox still having nearly $2 billion worth of Bitcoin among major trustees, this could impact further still on the cryptocurrency going forward. This certainly isn't good news for Bitcoin at a time when investors are understandably nervy.
Finally, Hong Kong exchange Binance has also contributed to the Bitcoin price drop over the last few days. Binance was hit by a major hack earlier this week, even though the CEO of the company publicly denied this phenomenon. It has instead been claimed by the company that the pausing of withdrawals was caused by upgrading work, but the incident has still been of concern for market participants in the cryptocurrency sphere.
Many have considered the murky information that surrounds the cryptocurrency marketplace as being central to this overall loss in confidence. Certainly Bitcoin has been in a massive bear market in 2018, yet many analysts believe that it could slump still further. Although Bitcoin buyers have always had their eyes set on the longer-term value of the of the cryptocurrency, rather than making short-term gains, it could be that many will now consider selling.
Indeed, FxPro's team has already noted that "the sheer number of sellers on the crypto market is particularly notable. Yesterday we observed an increase in volume amid falling prices, which might be a sign of increased interest in selling, that often precedes further decline."
Certainly this has been reflected in the Bitcoin price over the last seven days, with a monumental 20 percent slump having been experienced. It is simply not normal for stock to fluctuate as rapidly as has been the case with Bitcoin, and this must be beginning to spook even some of the biggest defenders and advocates of the digital currency.
At the time of report, Bitcoin is trading at around $9,000, having plummeted to as low as $8,370.80 in earlier trading. But even its peak pricing represents a fall in the region of 18 percent from this time last week.
With bad news multiplying for the cryptocurrency niche, many crpyto solutions beside Bitcoin have also struggled for value. With market scepticism and negative factors beginning to multiply, it will be intriguing to follow the Bitcoin rollercoaster throughout the remainder of 2018.