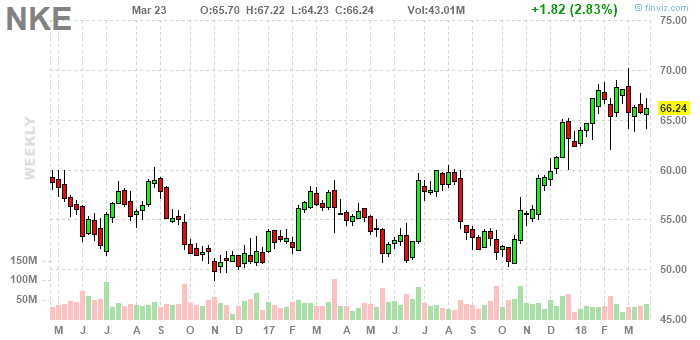 Bill Ackman's Pershing Square is wisening up. The hedge fund manager has taken his win and gotten out of Nike (NYSE: NKE). The fund decided not to risk overstaying its welcome in Nike, as it's done in some other names, such as Valeant (NYSE: VRX) and Herbalife (NYSE: HLF). Ackman owned Nike for six months and make around $100 million.
He also kept things passive here. Can Ackman find his way back by sticking to being a passive value investor? He might be better served in this lane, seeing how his recent activist streak hasn't been all that great.
Seth Klarman Describes His Approach In Rare Harvard Interview
In a rare interview with Harvard Business School that was published online earlier this month, (it has since been taken down) value investor Seth Klarman spoke at length about his investment process, philosophy and the changes value investors have had to overcome during the past decade. Klarman's hedge fund, the Boston-based Baupost has one of Read More
Ackman's ability to stay passive is especially impressive considering the fact that Nike is now having some C-suite issues. Something Ackman could have taken advantage of. Nike's 'next' CEO stepped down as the company faces a probe over 'boys behaving badly' type of behavior.
Where does Ackman find value going forward? Retail has been a mixed back for him. He likes industrials. I guess we'll see, but hopefully, it's a new leaf being turned over for the struggling Ackman.
Article by Activist Stocks
Updated on