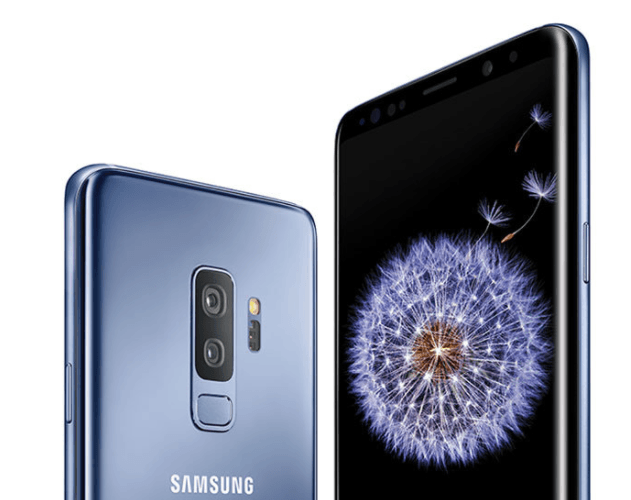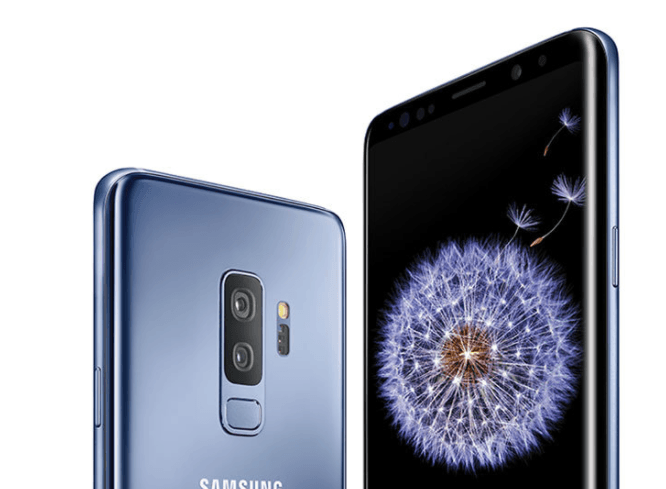 The Galaxy S9 has just hit the market, and it's shaping up to be a worthy competitor to the iPhone X. With unprecedented speed, a revamped camera, and the gorgeous screen that we all know and love, it's a solid flagship from a company that is one of the top sellers when it comes to Android phones. However, all of that power comes at a price. It's easy to let the cost of a phone get away from you, but there are fortunately some great discounts if you know where to look. We've compiled some of the best Galaxy S9 deals from around the web in order to help you get your hands on the latest flagship without breaking the bank.

As expected, some of the best Galaxy S9 deals from around the web are from the four major carriers: Verizon, Sprint, AT&T, and T-Mobile. Each carrier offers their own sort of discount to try to entice new customers to their network, and if you're not tied to any one service you can get some of the best Galaxy S9 deals from shopping around a carrier that will work for you.
Verizon
Is First Gen An Overlooked Power Play That Deserves A Re-Rating?
The post was originally published here. Highlights: Resolving gas supply issues ensures longevity A pioneer in renewable energy should be future proof Undemanding valuation could lead to re-rating Q1 2022 hedge fund letters, conferences and more
Verizon is currently offering a buy-one-get-one deal on the Galaxy S9, making it one of the best Galaxy S9 deals around. The process is pretty simple, although it's not quite as straightforward as the process makes it seems. If you buy two Galaxy S9 or Galaxy S9+ devices on an installment plan, you'll get bill credits worth of $799 applied to the second device. The only catch is that you'll have to activate at least one new line of service – this may be a dealbreaker for some, but it's often pretty inexpensive to add a new line if you already have an existing family plan, making it a worthwhile buy for many customers. There's also no requirement to trade in an older device, which is different from the majority of Galaxy S9 deals we've seen thus far.
Overall, if you'd like to give Verizon a try it certainly has some of the best offerings out there.
Sprint
Sprint is also offering a Galaxy S9 buy-one-get-one deal, with one major difference when compared to Verizon: You'll be leasing the devices rather than buying it outright. The Sprint deal has you lease your Galaxy S9 for $33 per month, and the second lease is free.
The agreement lasts for 18 months, and at that point, you can either trade them in or make another 6 months of payments to own them outright. If you have to have the latest and greatest, there is also the option to upgrade to the latest flagship after 10 months.
AT&T
While the majority of these phones focus on two different phones, sometimes you're in the market for just one. AT&T offers 50% off of a new Galaxy S9 or $395 off of a Galaxy S9+ when you purchase it on an AT&T Next installment plan. You won't get the discount upfront, rather seeing it as a discount on bill credits applied over the term of the 24-month or 30-month contract. Unfortunately, you'll also have to add a new line of service that costs at least $45 a month to qualify.
Although this may not sound like a great deal with all the caveats, it's actually the best of the best Galaxy S9 deals if you're just looking for one device and can meet all of the conditions listed above.
T-Mobile
T-Mobile is also offering the same $360-off deal when you trade in an older phone – the same one that was offered to pre-order customers just a couple of weeks ago. When you consider the age of some of the devices that T-Mobile is willing to accept, it's certainly one of the best Galaxy S9 deals out there.
However, we do feel that it falls short of the deals offered by the other carriers. T-Mobile does often have lower monthly bills, which may make up for the higher price. This is also one of the best Galaxy S9 deals because the carrier is selling the device for $720 rather than the $790 or even $800 we're seeing with other providers.
The list of devices eligible for trade-in are:
Samsung Galaxy S8, Samsung Galaxy S8+, Samsung Galaxy S8 Active, Samsung Galaxy S7, Samsung Galaxy S7 Edge, Samsung Galaxy S7 Active, Samsung Note 8, Apple iPhone 8, Apple iPhone 8 Plus, Apple iPhone 7, Apple iPhone 7 Plus, Apple iPhone 6s, Apple iPhone 6s Plus, LG V30, LG V30+
You can also save $200 by trading in one of the following:
Samsung Galaxy S6, Samsung Galaxy S6 Edge, Samsung Galaxy S6 Edge+, Samsung Galaxy S6 Active, Samsung Galaxy S5, Samsung Galaxy S4, Samsung Note 4, Samsung Note5, Apple iPhone 6, Apple iPhone 6 Plus, Apple iPhone 5s, Apple iPhone SE, LG G6, LG G5, LG V20
Overall, T-Mobile does offer one of the best Galaxy S9 deals – even if competitors have it slightly beat.