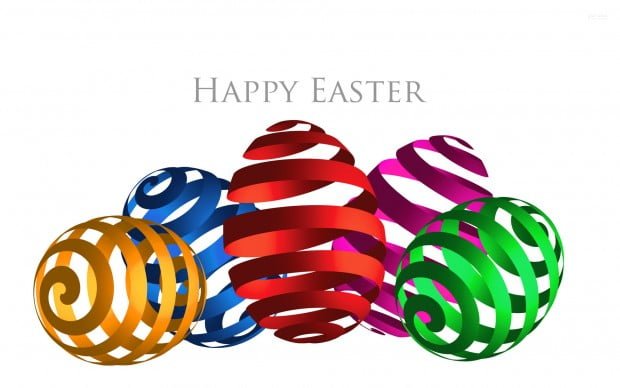 PAGE DEDICATED TO BEST EASTER QUOTES, SAYINGS AND GREETINGS
Best Easter quotes page is a great place for various unique and best quotes about Easter – probably the finest spring feast day. This is a Christian feast, but it is celebrated all around the world. Here on this page you will find many different quotes that you may use for Easter greetings, congratulate your friends, share on Facebook and Twitter or use in other ways. 
Below are some Best Easter Quotes and Sayings:
Qualivian Investment Partners July 2022 Performance Update
Qualivian Investment Partners performance update for the month ended July 31, 2022. Q2 2022 hedge fund letters, conferences and more Dear Friends of the Fund, Please find our July 2022 performance report below for your review. Qualivian reached its four year track record in December 2021.  We are actively weighing investment proposals. Starting in November Read More
God loves each of us as if there were only one of us. Saint Augustine
Do not abandon yourselves to despair. We are the Easter people and hallelujah is our song. Pope John Paul II
A rebirth out of spiritual adversity causes us to become new creatures. James E. Faust
The great gift of Easter is hope – Christian hope which makes us have that confidence in God, in his ultimate triumph, and in his goodness and love, which nothing can shake. Basil Hume
A man who was completely innocent, offered himself as a sacrifice for the good of others, including his enemies, and became the ransom of the world. It was a perfect act. Mahatma Gandhi
Love always involves responsibility, and love always involves sacrifice. And we do not really love Christ unless we are prepared to face His task and to take up His Cross. William Barclay
A strangely reflective, even melancholy day. Is that because, unlike our cousins in the northern hemisphere, Easter is not associated with the energy and vitality of spring but with the more subdued spirit of autumn? Hugh Mackay
The symbolic language of the crucifixion is the death of the old paradigm; resurrection is a leap into a whole new way of thinking. Deepak Chopra
It is the hour to rend thy chains, the blossom time of souls. Katharine Lee Bates
I really do believe that God is love, one of deep affection and grace and forgiveness and inspiration. William P. Young
The moment someone chooses to trust in Jesus Christ, his sins are wiped away, and he is adopted into God's family. That individual is set apart as a child of God, with a sacred purpose. Charles Stanley
Country ham is baked whole, usually with a glaze, sometimes studded with cloves, and served as the centerpiece of Christmas and Easter feasts. Kate Christensen
But with Christ, we have access to a one-to-one relationship, for, as in the Old Testament, it was more one of worship and awe, a vertical relationship. The New Testament, on the other hand, we look across at a Jesus who looks familiar, horizontal. The combination is what makes the Cross. Bono
In the past, I've visited remote places – North Korea, Ethiopia, Easter Island – partly as a way to visit remote states of mind: remote parts of myself that I wouldn't ordinarily explore. Pico Iyer
What do you mean you don't believe in homosexuality? It's not like the Easter Bunny, your belief isn't necessary. Lea DeLaria
People respond when you tell them there is a great future in front of you, you can leave your past behind. Joel Osteen
Each year in early spring, during the season of Lent, which begins on Ash Wednesday and concludes on Easter, a plenitude of books, magazine articles, and television shows about Jesus appear. Jay Parini
People come together with their families to celebrate Easter. What better way to celebrate than to spend a few hours going on the journey of Christ's life. Roma Downey
What is the real purpose behind the Tooth Fairy, the Easter Bunny and Santa Claus? They seem like greater steps toward faith and imagination, each with a payoff. Like cognitive training exercises. Chuck Palahniuk
A rule I have had for years is: to treat the Lord Jesus Christ as a personal friend. His is not a creed, a mere doctrine, but it is He Himself we have. Dwight L. Moody
Passover and Easter are the only Jewish and Christian holidays that move in sync, like the ice skating pairs we saw during the winter Olympics. Marvin Olasky
The primary source of the appeal of Christianity was Jesus – His incarnation, His life, His crucifixion, and His resurrection. Kenneth Scott Latourette
I remember my mom bought me one of their shirts for Easter so that I could wear Helmut Lang for Easter. That was my first piece. Travis Scott
During my life I have heard many sermons on the Resurrection. I can recite the events of that first Easter Sunday. I have marked in my scriptures passages regarding the Resurrection. Joseph B. Wirthlin
Easter is reflecting upon suffering for one thing, but it also reflects upon Jesus and his noncompliance in the face of great authority where he holds to his truth – so there's two stories there. Michael Leunig
Easter is not limited to the passion and death of Christ; it also includes the dismal tragedy of life unlived by the many, and all the loss of passion and truth that goes with it. Michael Leunig
Below are some Easter Greetings:
May your Easter be as festal and full of colors as a gay wedding.
After Jesus Christ, you're my second-favorite Jew.
What if happy thoughts would multiply like rabbits. Happy Easter!
I invite you to join us for Easter dinner unless you've already committed yourself to Satan.
Easter Bunny wisdom says that there's nothing better than a good friend, except a good friend with a big Chocolate.
I really need some love, but a little piece of chocolate won't hurt!
There is only one time in the year when it's really safe to put all your eggs in one basket. Happy Easter!
Let the Easter fill up your heart with joy for the whole year. Happy spring feast!
Seems that you got more ideas about hiding Easter eggs from US Airways tweet.
It's a pity the only naked guy you've seen this year was Jesus on a cross.
May your Easter birthday not remind you of your dwindling supply of viable eggs.
I wish more people cared about Earth as much as they cared about who they believe created it.
Updated on