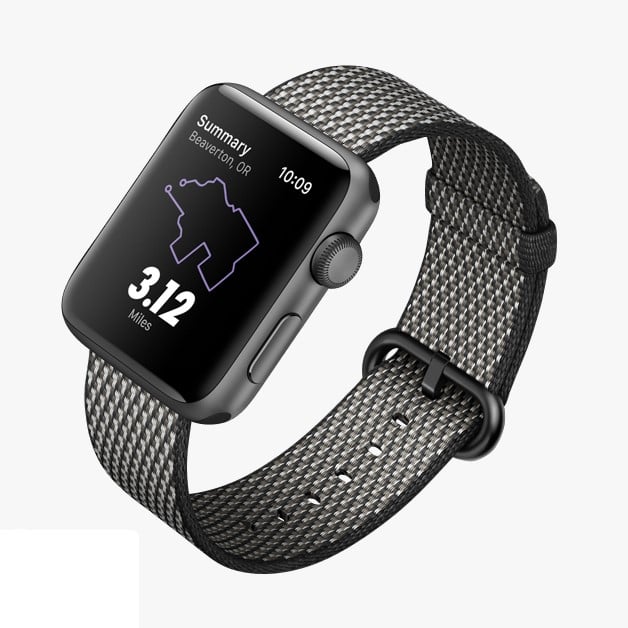 A new selection of Apple Watch bands have been announced with new colors and designs available to buy – ranging from Sport options to luxury, high-end bands.
While the Apple Watch is first and foremost a smartwatch and fitness tracker, it is also gaining a place as a piece of jewelry and an attractive accessory. While this was Apple's original intention with the device, it failed to catch on in a significant way and they saw much more success by marketing it to a fitness demographic. With the release of the Apple Watch Series 3, however, we saw a new ceramic design that brings the Apple Watch right back to its original status as a luxury wearable.
Keeping in line with that same trend, new Apple Watch bands have released that offer new sporty options as well as more refined looks with new colors all around.
DG Value Adds 36.4% YTD As Distressed Stocks Surge
Dov Gertzulin's DG Capital is having a strong year. According to a copy of the hedge fund's letter to investors of its DG Value Partners Class C strategy, the fund is up 36.4% of the year to the end of June, after a performance of 12.8% in the second quarter. The Class C strategy is Read More
According to Apple, "This season's updates include Woven Nylon bands with a fresh stripe that alternates white with color for a crisp, clean look, exclusive Nike bands that color-match with the latest Nike running shoes and a striking new edge paint color for Apple Watch Hermès bands."
Four of the new Apple Watch bands include a Sport Band available in Denim Blue, Lemonade, and Red Raspberry, as well as Woven Nylon Apple Watch bands in new colors like Black, Blue, and Pink Stripe.
You'll also be able to buy a Nike Sport Loop in new colors like Flash Light, Hot Pink, Marine Green, and Tahoe Blue colors, alongside a Classic Buckle with new colors such as Spring Yellow, Electric Blue, and Soft Pink.
Apple has also now come forward and said that the Nike Sport Loop Apple Watch Bands will be sold for the first time without a watch attached, allowing current users to buy the band and swap it out for their old one. The Nike Sport will be available to buy in colors such as Barely Rose/Pearl Pink, Black/White, and Cargo Khaki/Black with the Nike Sport Loop available in Black/Pure Platinum, Bright Crimson/Black, Cargo Khaki, Midnight Fog, and Pearl Pink.
In addition to the more sporty new Apple Watch Bands from Nike, we have new Hermes options that offer a more premium aesthetic. In the 38mm Apple Watch size there's the Double Tour in either Indigo or Blanc with rouge H polished edge and rouge H contrasted loop. For the 42mm size, there's the Single Tour Rallye in both Indigo or Blank Blanc with rouge H polished edge and rouge H contrasted loop.
While the prices for these new colors start at just $49, they rise exponentially depending on the model you choose – with some of the higher-end bands costing a pretty penny.
Overall, these new Apple Watch bands offer a number of new options for those who are looking to customize their watch to suit their aesthetic.