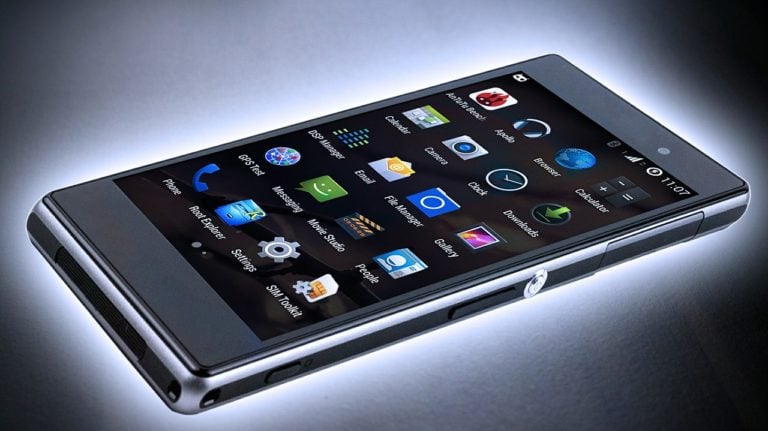 Although only a small portion of the world's Android phones are running Android Oreo, Android P development is already in full swing with a rumored announcement and release in mid-March.
The Android P developer preview 1 is set to release in the next couple of weeks, and should give us a better sense of what we can expect from Android's newest operating system. We expect the majority of the updates to be a refinement of the current setup rather than a radical departure, but there have been a few rumors regarding what will be included – such as an Android version of the signature iPhone X "Notch", for example. With the release of the Android P developer preview 1 we should be able to confirm what is being added to the new phones as well as which existing features are receiving a revamp.
Generally, Google does a pretty good job of announcing a new Android operating system update around once a year, and considering that we saw an announcement for Android O back on March 21 2017, it's likely that we'll see the official announcement and launch of the Android P developer preview 1 within the next few weeks.
Seth Klarman Describes His Approach In Rare Harvard Interview
In a rare interview with Harvard Business School that was published online earlier this month, (it has since been taken down) value investor Seth Klarman spoke at length about his investment process, philosophy and the changes value investors have had to overcome during the past decade. Klarman's hedge fund, the Boston-based Baupost has one of Read More
This recent announcement of an impending Android P developer preview 1 comes from Evan Blass, a notoriously accurate smartphone leaker who is generally considered quite reliable. While we obviously won't be able to confirm whether he's correct or off base until we see the actual announcement, it' safe to say based both on his leak and past history that the Android P developer preview 1 is coming soon.
Android P Developer Preview 1 is targeting a mid-month release.

— Evan Blass (@evleaks) March 3, 2018
As mentioned above, perhaps the most notable addition to the Android P operating system – should it turn out to be true – is the addition of an Android P Notch, just like we saw with the iPhone X. While the iPhone X didn't sell quite as well as Apple had hoped, it still became the fastest selling iPhone in history due to its innovative FaceID technology that provides an easy and secure way to unlock the phone that can adapt to changes in your appearance. There's a possibility that Google will be embracing the Notch design with the release of the Google Pixel 3, but even if that turns out to be false it's clear that the company recognizes that Apple has struck gold and that many Android manufacturers may start to follow suit.
And indeed, it appears as if many Android manufacturers are doing something similar to the practice which gave Apple so much success with the release of the iPhone X, with a number of similar=looking phones , launching at Mobile World Congress – one of the biggest cell phone events of the year.
We'll have to wait until we get access to the Android P developer preview 1 in order to get a better idea of what's in store with the release of this new update, but if past releases are any indication, we should see the Android operating system moving in a positive direction with the introduction of new features and perks that make using an Android phone a simple and convenient experience – regardless of manufacturer. What remains to be seen, however, is whether the adoption of such a new operating system will catch on at a decent rate. Considering that Android O has yet to be included on the majority of Android phones, the launch of this Android P developer preview 1 so soon may be a questionable business decision.
Updated on