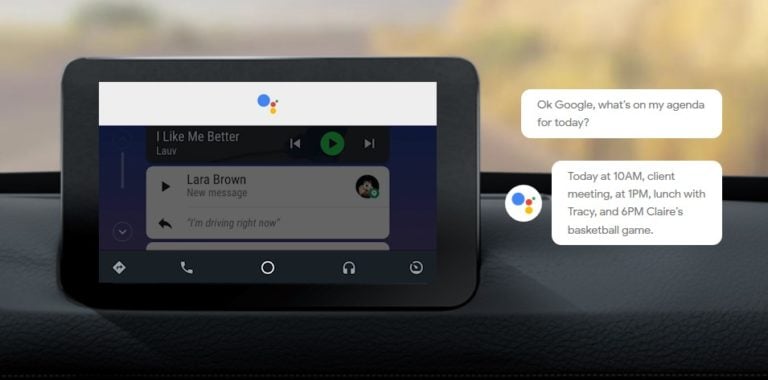 Many users are reporting missing incoming calls on their Android phone, and it turns out that an Android Auto issue might be the problem.
The problem is even happening to those who have simply connected their phone to the in-car infotainment system – causing an Android Auto issue even for those who weren't looking to use the service in the first place.
A couple of days ago, a user posted on Android Auto's official help forum and gave news of an Android Auto issue that occurred when they connected their phone to the car's head unit through a USB cable. When they did so, the ringer volume was somehow muted – causing them to miss all incoming calls while on the road.
Alkeon: Big Tech Is Only Just Getting Started
The ACAP Strategic Fund's managers see a "significant scarcity of attractive asset allocation choices globally," but also a strong environment for fundamental stock picking. Q2 2021 hedge fund letters, conferences and more According to a copy of the fund's second-quarter investor update, which ValueWalk has been able to review, its managers currently hold a balanced Read More
The Android Auto issue has also been confirmed as people have noticed that the Sound and Notification settings have the ring volume set as "Muted by Android Auto." This sort of notification almost makes one wonder if it's a feature gone rogue that was intended to help people stay focused on the road, but it's certainly obnoxious considering that most cars equipped with Android Auto also allows for hands-free calling.
The Android Auto issue does appear to be a bug, however, as it was quickly acknowledged by a member of the Android Auto Team.
"Our team is aware of this issue, and we're working on it. Currently, there are two workarounds:
Restarting the phone, which you discovered
When encountering the issue again, you can try to force stop Android Auto by doing this:
Open phone settings > Apps > Android Auto > Force Stop."
Although the Android Auto issue was acknowledged pretty quickly by the team this time around, Piunikaweb did some digging and found that users had been reporting the problem for months at this point – causing many to wonder why it's taking so long to see a release that addresses the issue.
"In addition to the routine problems with android auto, every time i plug my phone (galaxy s6, ATT) into my car and run android auto through my cars screen (ford explorer 2017 sync3), once i get out, the ringer is muted and i routinely miss phone calls.
The ringer will say that it is at full volume if you use the buttons on the side, but if you got through settings/device/sounds and notifications/volume… it will say that the ringtone is "muted by android auto" even though android auto is no longer running therefore "un-killable" through hitting the button to the left of the home button. the only way to close it, is by going through the settings screen again to the apps, finding android auto and force stopping it.
This is extremely frustrating and a complete deal breaker for even using android auto… I routinely miss calls and the process to even check to see if the ringtone is on or not is a pain in the ass. Android auto works well, but i need help to use this."
Hopefully we see a fix to this problem sooner rather than later, but until then you can address the problem temporarily by following the step listed above.