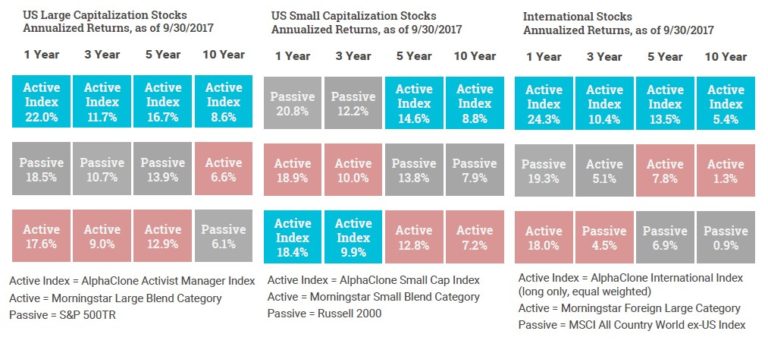 February saw markets (especially internationally) pull back reflecting concerns around interest rate policy in the US and a gathering trade/tariffs stand off between the US and key trade partners globally.   As a result, market volatility also spiked with the VIX recording its largest ever one day increase on February 5th.  Sectors were broadly also lower for the month except for Information Technology which managed a small gain.
Check out our H2 hedge fund letters here.
Despite the difficult month, all AlphaClone indexes and SMA strategies remain ahead of their benchmarks on a year to date basis.
Canyon Distressed Opportunity Fund likes the backdrop for credit
The Canyon Distressed Opportunity Fund III held its final closing on Jan. 1 with total commitments of $1.46 billion, calling half of its capital commitments so far. Canyon has about $26 billion in assets under management now. Q4 2020 hedge fund letters, conferences and more Positive backdrop for credit funds In their fourth-quarter letter to Read More
AlphaClone Active Indexes
AlphaClone Active Indexes
Index Performance February 2018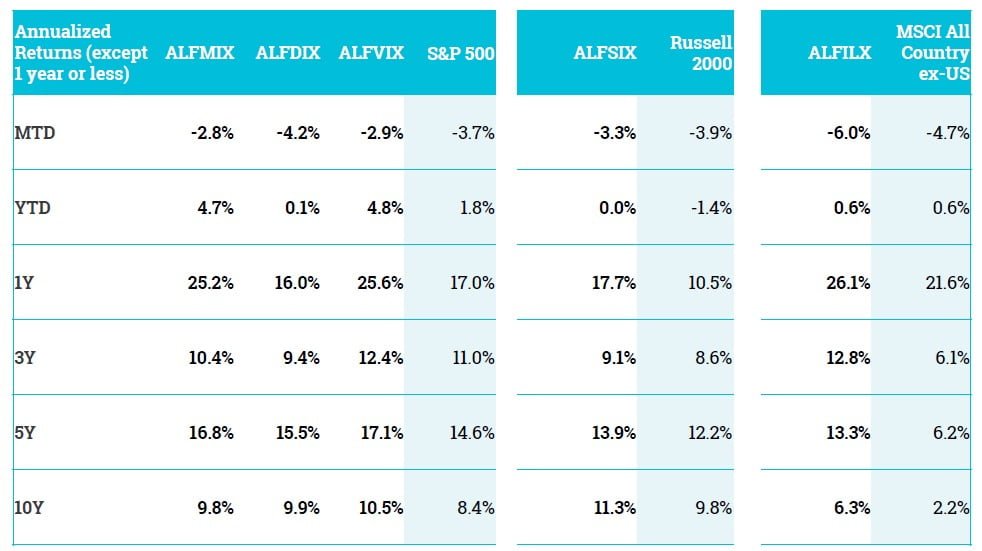 AlphaClone SMA Composites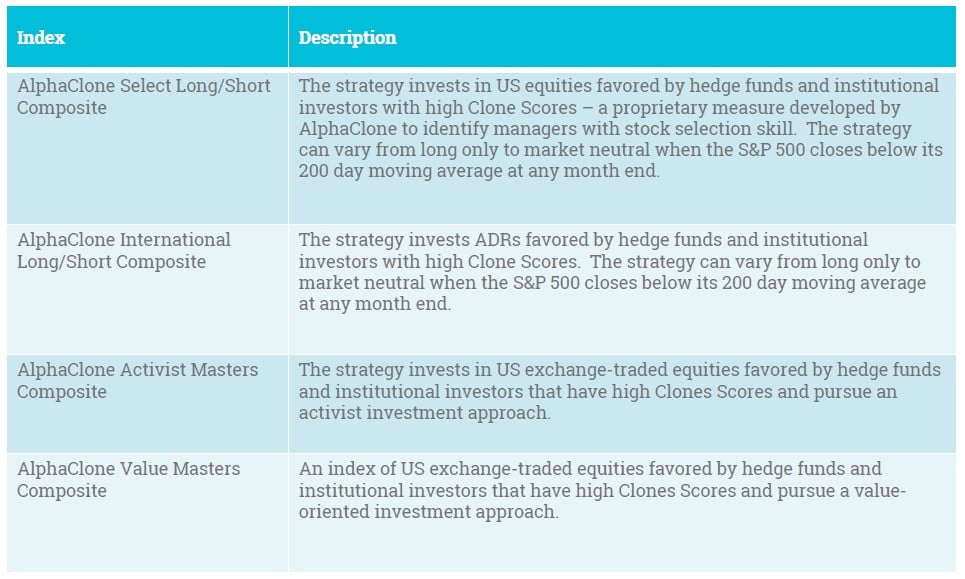 SMA Composite Performance (net) February 2018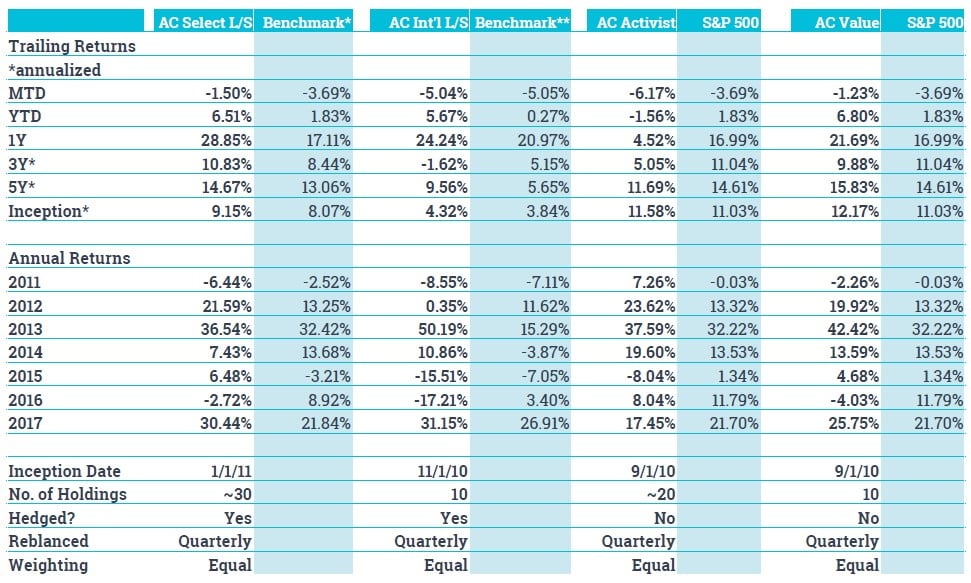 AlphaClone Mirror Portfolio
Mirror Portfolio Benefits
Use active indexes to diversify your investment style exposure while avoiding the inefficiency and high fees of traditional active funds.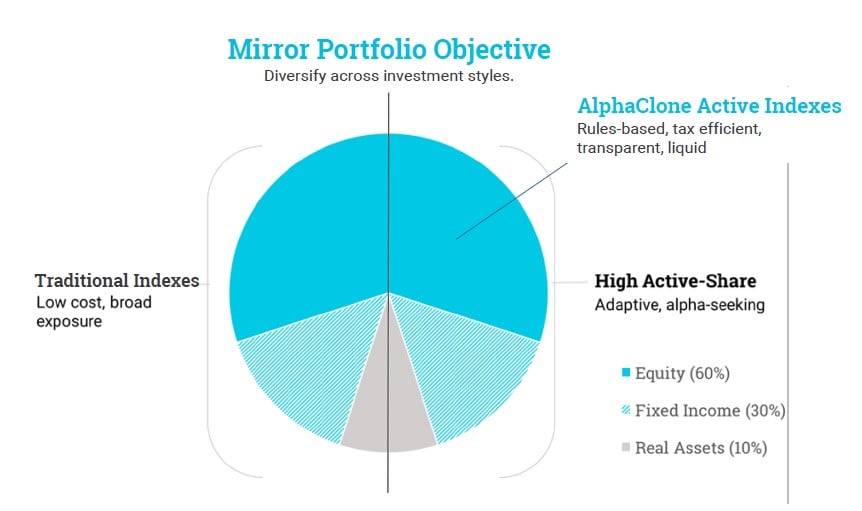 Allocating to active indexes can improve your portfolio's long-term results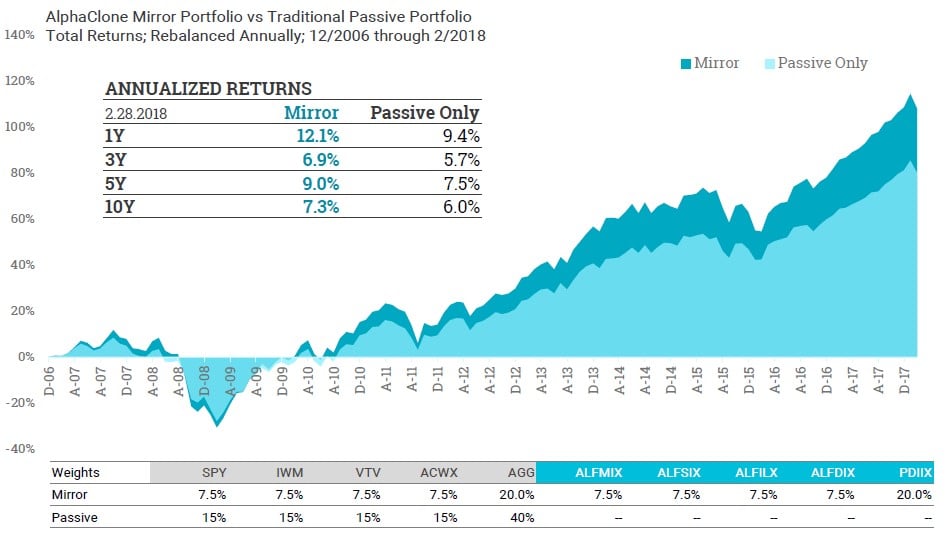 Controlling costs is one of the most important determinants of investment success
The table below summarizes the average fees for a model moderate risk portfolio that invests $500,000. Fees for the average traditional advisor and fund expenses comes from the 2016 InvestmentNews Financial Study of Advisory Firms, a survey of 500+ RIAs. Fees for Betterment come from an analysis conducted by Investor Junkie.

Why Active Indexing?
What is an active index?
Active indexes offer the benefits of index funds while still seeking to outperform the overall market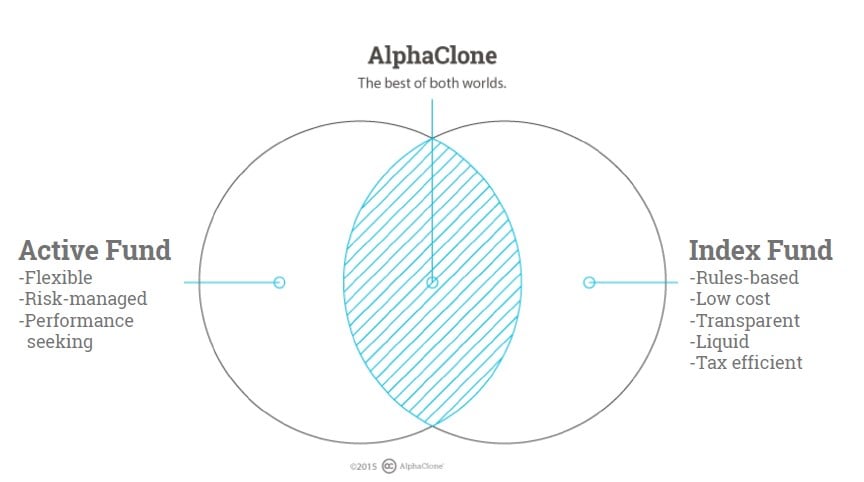 Why should I consider active indexing?
Over the long term, active indexing has outperformed both the market and raditional active funds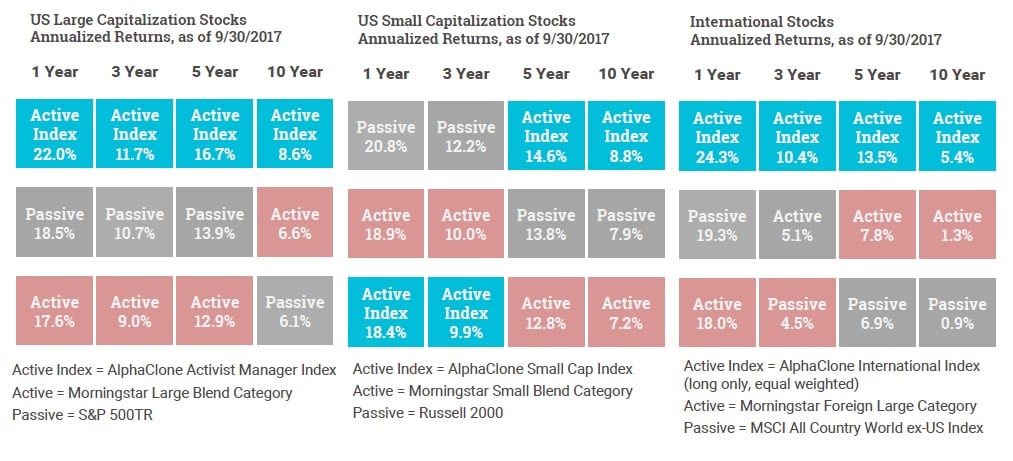 See the full PDF below.