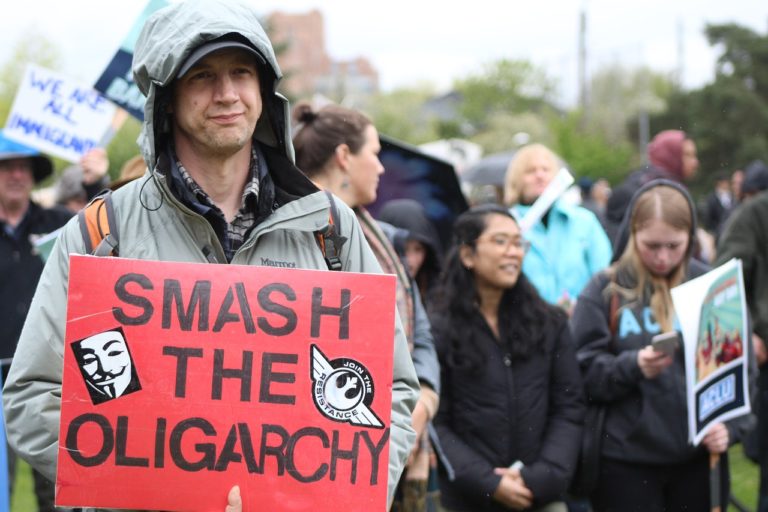 The results of the Tuesday poll are out. We asked: "Bloomin' Brands removed the threat of a proxy contest after it reached a board deal with activist investor Jana Partners on Thursday. Do you think most companies will follow Bloomin's lead and settle with activists in 2018?"
Check out our H2 hedge fund letters here.
38% - Yes, this year will see activists and issuers reach more settlements than in the past.
This Hedge Fund Believes The New Real Estate Cycle Is "Well Underway"
Chilton Capital's REIT Composite was up 6.1% last month, compared to the MSCI U.S. REIT Index, which gained 4.4%. Year to date, Chilton is up 6.3% net and 6.5% gross, compared to the index's 8.8% return. The firm met virtually with almost 40 real estate investment trusts last month and released the highlights of those Read More
37% - No, 2018 will see larger, more vitriolic proxy fights as boards become more empowered and prepared to battle activists.
25% - Maybe, it all depends on the market cap, sector, and region of the firm.
Note: rounding may lead to summation errors.
---
Activists in real estate investment trusts, or REITs, have had plenty of things to complain about in recent years but 2018 has seen a new theme emerge: dual class shares.
On Monday, Land & Buildings launched a withhold campaign at QTS Realty Trust, noting, along with gripes about the REIT's performance, that CEO Chad Williams owns just 0.2% of the company's commonly traded Class A shares, yet holds 13% of the votes at shareholder meetings, largely through his Class B stock.
"We believe that QTS's dual class share structure is highly corrosive to effective corporate governance," wrote the activist's chief investment officer, Jonathan Litt. "The tide is clearly turning against dual shares classes," he added, citing index providers' and a Securities and Exchange Commissioner's views on the topic.
In response, QTS argued that the activist's characterization of its capital structure was "simply false." To understand why, it helps to explain the company's peculiar structure.
QTS is an UPREIT (umbrella partnership real estate investment trust), which owns a subsidiary operating partnership (OP) that acquires and manages its real estate. This allows property owners to contribute their assets to the OP tax-free in return for OP units, rather than cash or shares. The sole asset of the publicly traded QTS is an 89% stake in its OP. The other 11% is owned by Williams.
So Williams has an economic interest in QTS and receives roughly the same dividends as shareholders of the REIT, but because OP units have no votes, has less say on the composition of QTS' board or on takeover offers than large shareholders. To fix that problem, QTS issued Class B shares with 50-times the voting power of Class A stock, all of it owned by Williams. It did so before the company's initial public offering, so shareholders knew what they were getting into (although that doesn't always stop activists or governance campaigners). According to the company's annual report, the Class B shares give Williams "voting power equal to his economic interest in QTS as if he had exchanged all of his OP units for shares of Class A common stock."
Dual class shares usually give a CEO with a minimal economic stake a much-enhanced say in the future of the company. Mark Zuckerberg, who owns about 14% of the combined stock of Facebook, controls 60% of its votes. At UPREITs, the aim is to correct an imbalance between a large economic stake and a smaller share of the vote.
Why would an activist object to QTS' set up, given the voting power of the CEO is neither overwhelming nor dramatically out of line with his economic interest? One legal analysis of UPREITs (admittedly dated) suggests that the economic interests of OP unitholders might diverge for tax reasons in a takeover of the UPREIT. An activist focused on ejecting a poorly performing CEO might also feel its efforts turning the company around would be hindered by the executive maintaining an influential voting stake.
Such conflicts are thorny, but by no means outlandish. Indeed, divergent economic interests are a central problem in corporate governance, which is why special committees, parachute payments and proxy voting have come to the fore. According to QTS' 2017 proxy statement, Williams is indemnified for tax liabilities against several transactions, which may or may not limit the conflict between OP and REIT owners. And ultimately, the good news at QTS is that shareholders will decide if they are comfortable with the balancing act the REIT has performed and reject Land and Buildings' withhold campaign but also have the power to eject Williams.
Last year, as part of a proxy contest at Taubman Centers, Litt raised complaints about so-called "Killer B" shares at that UPREIT. He is running again this year, although he has yet to name the nominee, suggesting the fight may be more of a referendum on his idea of repurchasing the Taubman family's shares until 2019, when a majority of directors will be up for re-election as Taubman destaggers its board. Taubman employs a more extreme dual share structure to QTS, as its Series B shares are preferred in the event of a liquidation and entitle the holders (97% of which are the Taubman family) the right to appoint four directors.
A separate legal issue at Taubman is the company's claim that the super-voting shares have a lower economic value. This allows the family to stay under the charter-imposed threshold of 8.2% of the company's total stock, to ensure its compliance with REIT regulations. Litt's innovative tactic there is to claim that this workaround is invalid. Were the Taubman family in breach of the company charter, it would likely have to sell its stock. While the lawsuit looks like a moonshot, it comes before a judge on appeal next week. With Elliott Management also in the stock, the Taubman situation will certainly be one to watch.
Meanwhile, another brewing issue deserves mention. Given Thursday was International Women's Day, it seems appropriate that some activists were sharing and liking a LinkedIn shortcut to a Wall Street Journal article whose title brings home what is becoming increasingly clear in other sectors and may encourage changes in this space too: REITs with women on their boards outperform those with only men. And while activists as a group have yet to contribute meaningfully to gender equality, the environment is ripe for them to make amends.
---
Mellanox Technologies significantly changed the terms of its proxy fight with Starboard Value on Wednesday, just a day after we published our profile of the situation in Activist Insight Monthly. In a statement issued late afternoon New York-time, the Israel-based chipmaker said it would hold a special meeting before shareholders choose between its slate of directors and Starboard's to amend the rules governing the vote. Most notably, Mellanox will require the use of a universal proxy card, suggesting it is concerned the popularity of Starboard's slate could lead to a full board sweep. More prosaically, it will implement plurality voting so that at least some directors will be elected, even if they don't garner 50% of the votes.
Two questions arise from this. First, how will Starboard react to the delay to the annual meeting, which will now be three months later than 2017's; and second, will Mellanox's description of the universal proxy as "best-in-class governance" put pressure on other companies to adopt the ballot?
---
For those following the proxy fight between HomeStreet and Roaring Blue Lion Management, where the Washington-based bank invalidated the activist's nominees last week, quote of the week comes from a lengthy response drafted by the activist's lawyers at Foley & Lardner. While falling short of announcing a lawsuit to have its ballots accepted by the company, the activist has made clear the fight will go on. Writes Foley lawyer Philip Goldberg:
"As discussed below, the Supreme Court of Washington believes that the right to vote for directors is so important that it cannot be annulled for technical reasons.  In other words, the Comment Letter is nothing more than an attempt by the company to disenfranchise shareholders' voting rights and impede Blue Lion OMF [the activist's fund]'s solicitation of proxies, based on inaccurate technicalities."
Article by Activist Insight