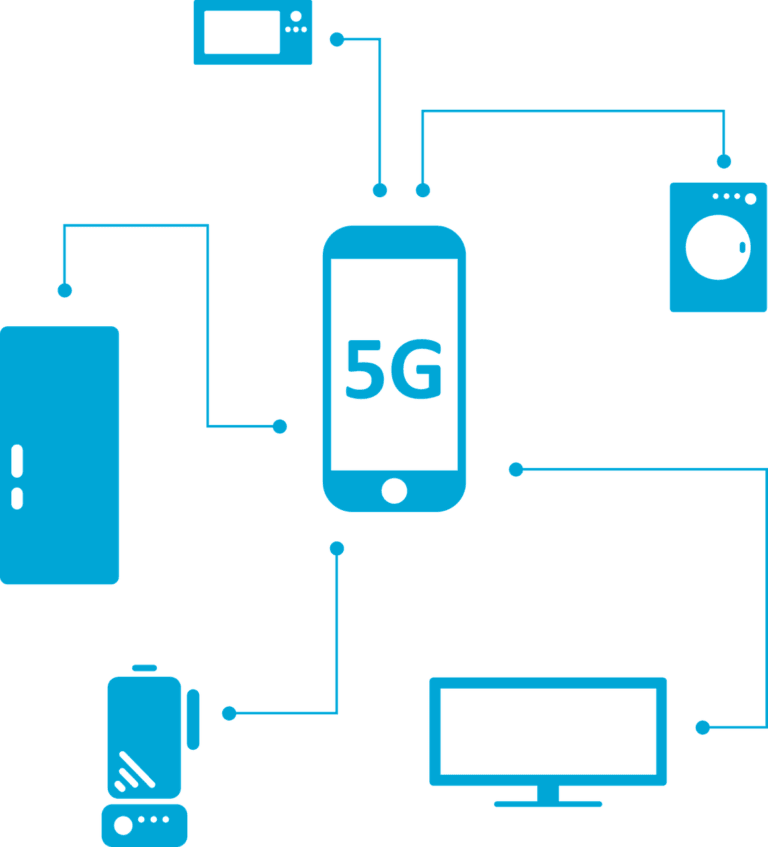 Mobile World Congress 2018 is in the books now, and while it brought several new phones, as usual, there was another major headliner this year: 5G technology. Analysts from multiple firms are now weighing in on the revelations around 5G technology at MWC, offering their views on which companies are positioned to lead in the next phase of mobile networks. While many are beginning to get excited about the transition to 5G, at least one analyst remains skeptical that it will turn out as spectacular as most seem to expect.
At this point, it's still in the very early days of 5G, as it remains experimental in most areas, particularly Europe, according to Bernstein analyst Dhananjay Mirchandani. He explained that European operators hesitate to commit to 5G at scale but remain worried that they'll lag behind if they don't move forward with it. Carriers in the U.S. and Asia are leading the charge with plans for "pre-5G commercial launches set for later this year," he added.
In the early days, he expects enterprise and business-to-business use cases to be the main focus of 5G technology. He explained that most expect businesses to drive broader adoption of 5G in automation. Essentially, he sees it in "artificial intelligence at work with devices," such as cars or robots.  As far as consumer use cases, he sees 5G as being a key part of support for AI assistants such as Siri and Alexa. For now though, he expects 5G adoption in the consumer sphere to be reserved for "alleviating capacity bottlenecks at lower unit costs."
Canyon Capital Has Tapped Into The Pandemic Fallout: In-Depth Analysis [Q4 Letter]
Canyon Balanced Funds was up more than 41% net since the end of last year's first quarter. It took about 10 months for the fund to recover from the lows in that quarter, a few months longer than the 2009 rebound after the Global Financial Crisis. The fund has a little over $26 million in Read More
BMO Capital Markets analyst Tim Long also attended Mobile World Congress 2018, and he went in skeptical about 5G. Although he went into the trade show skeptical about the technology, he left it with a slightly more optimistic view. Nonetheless, he remains cautious on the coming migration to 5G, as tech companies and some mobile carriers work to accelerate deployment.
He explained that the transition is needed because new applications are going to require faster data with lower latency rates. However, he's cautious because he doesn't think 5G technology will ramp any faster than 3G or 4G did, and he feels that in some cases, 4G is probably enough. He also warned that he doesn't think the spectrum allocations are "ideal," as the allocated spectrum varies widely from 700 MHz to 38 GHz or even higher. The problem is that higher spectrums cross shorter distances and offer weaker penetration inside of buildings. Higher spectrums are also more open to interference.
KeyBanc analysts noted in their own report that the Federal Communications Commission announced at Mobile World Congress 2018 that they're planning to auction off spectrum in the 28 GHz band sometime this year. It's expected that this spectrum will be utilized for mobile 5G, and they think it places Verizon in a strong position. KeyBanc is much more positive on 5G technology than Long is, as they feel that the improvements in capacity "far outweigh the more limited propagation characteristics." They note that Verizon won the bidding war over StraightPath and holds a major chunk of the spectrum that's available, which is why they feel the spectrum auction favors Verizon.
Of all the companies that talked about 5G at Mobile World Congress 2018, Long of BMO said that Nokia was the most vocal, and he does see an early lead there. However, he's still cautious on timing around deployment and adoption. Long also noted that Qualcomm was positive on 5G technology, and he feels the chip maker also has a lead in it, although it also highlighted additional enhancements to 4G.
Qualcomm competitor Intel revealed new 5G modems for PCs at Mobile World Congress 2018, and Long feels that it has also made progress in infrastructure.