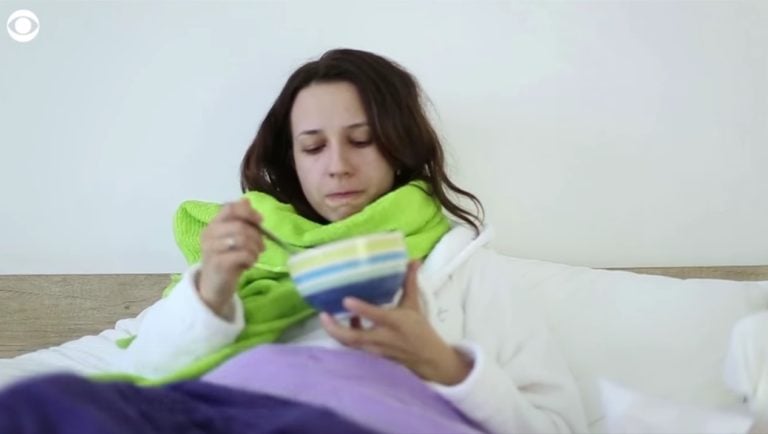 This year's flu season has now reached a level that we haven't seen since the 2009 swine flu pandemic, and we haven't yet reached the peak.
Winter seems to be the time of year that everyone gets sick, but this year's flu epidemic is particularly bad. Record numbers of people are seeking care at doctors' offices and emergency rooms, and we haven't seen it this bad since the swine flu scare back in 2009. While federal officials were hoping that the flu season had already reached its peak, Anne Schuchat, acting director of the Centers for Disease Control and Prevention (CDC), had some unfortunate news that she shared with the Washington Post.
"We were hoping to have better news…This does not mean we're having a pandemic. But it is a signal of how very intense the flu season has been. We may be on track to break some recent records."
Sohn Investment Conference 2021 Coverage: Octahedron Capital, Glenernie Capital
The following is our rough coverage of the 2021 Sohn Investment Conference, which is being held virtually and features Brad Gerstner, Bill Gurley, Octahedron's Ram Parameswaran, Glenernie's Andrew Nunneley, and Lux's Josh Wolfe. Q1 2021 hedge fund letters, conferences and more Keep checking back as we will be updating this post as the conference goes Read More
While pandemic is often used colloquially to refer to a particularly bad outbreak of illness in a population, the scientific definition for the word is when there's a new strain of virus for which people have not been previously exposed. That was the case with the swine flu back in 2009, but for this year's flu season, it's just a particularly prevalent case of an illness we've seen before – reaching pandemic levels while not actually being a pandemic.
The Washington Post reports that another 10 children died in the week ending on February 2, bringing the total number of child deaths in this year's flu season to 63. Keeping in mind that this doesn't include deaths from the flu that weren't reported as flu-related, it's clear that this season is dangerous. States are not required to report flu-related deaths for adults, so we don't have exact numbers for how many in total have passed away.
The CDC started using a tracking system to get more information on the flu season each year starting back in 2010 that keeps an eye on hospitalizations and the reasons why during this time of the year. Officials report seeing unusually high levels of hospitalizations in non-elderly adults this flu season, with the rates for 50- to 64-year-olds being significantly higher than they were during the particularly sever 2014-2015 flu season that featured the same strain of illness.
The latest governmental report shows that 1 out of every 13 doctor visits last week was for fever, cough, and other symptoms of the flu, which matches the peak levels we saw during the swine flu epidemic back in 2009. As mentioned above, it's likely that we're not quite out of the woods yet.
"We don't have any signs of hospitalizations leveling off yet." said Schuchat.
Researchers believe the most prominent reason for the levels of illness we're seeing is this year's flu vaccine having a low effectiveness when it comes to preventing the predominant strain that is causing most people to fall ill – H3N2. With Canadian researchers finding that the vaccine this year is only 17% effective against this strain of the illness, it's no wonder that we're seeing record amounts of hospitalizations as a particularly bad strain mixes with ineffective prevention.
However, officials say that it is not too late to get a flu shot, and that they don't have an idea of how long the flu season will last – only suggesting that the flu season has yet to reach its peak. If you've already gotten ill this flu season, it's still in your best interest to get a flu shot due to the fact that it's possible to get the flu twice. While the reduced effectiveness of the vaccine in preventing H3N2 is concerning, officials report that the vaccine does do a good job at preventing other strains such as influenza B viruses that are also on the rise.
Another side effect of this particular bad flu season is that healthcare professionals are dealing with local shortages of antiviral medication. While in most cases flu season begins and ends at different times across the United States, this year the season started everywhere at nearly the same time and has left hospitals scrambling to find enough medicine to treat the sick population.
The Center for Disease Control is currently working with pharmacies and other entities in the healthcare industry in order to secure larger amounts of the medicine in order to keep the flu season from getting significantly worse.