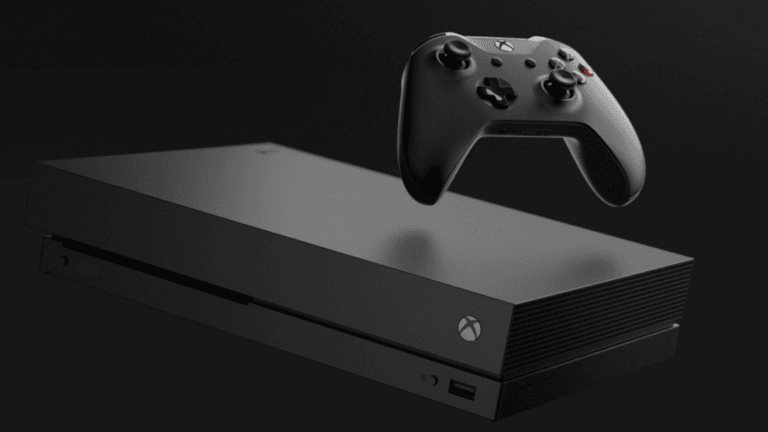 The Xbox One X was released on November 7, 2017. It means the world's most powerful console was available for less than two months in the October-December quarter. The console was still able to drive a handsome 8% revenue growth in Microsoft's gaming division. Microsoft has officially announced its fiscal second quarter (Oct-Dec) 2018 results, and it registered revenue growth in all the business areas.
Xbox hardware witnessed a 14% revenue growth
The Redmond-based software giant reported $3.9 billion revenue for the Xbox gaming division, up 8% compared to the corresponding quarter a year ago. Without disclosing the Xbox One X sales numbers, the company said sales were helped by the $500 console. The Xbox hardware witnessed a 14% revenue growth while revenues from software and services rose 4% on the back of Xbox Live. That growth came despite lower game sales as Microsoft didn't have any big exclusive titles in the given period.
The Xbox Live subscriber base grew 7% to 59 million with "continued growth" across Xbox, Windows 10, and mobile platforms. Even though the Xbox One X has a $500 price tag, Microsoft has said in the past that it was making little money on the console due to higher costs. In its Q2 earnings statement, Microsoft blamed the Xbox One X launch for the decline in gross margin percentage.
Corsair highlights SPAC FG New America ahead of OppFi merger
Corsair Capital highlighted its investment in a special purpose acquisition company in its first-quarter letter to investors. The Corsair team highlighted FG New America Acquisition Corp, emphasizing that the SPAC presents an exciting opportunity after its agreement to merge with OppFi, a leading fintech platform powered by artificial intelligence. Q1 2021 hedge fund letters, conferences Read More
Despite its higher price tag, the Xbox One X is expected to keep fueling growth. Microsoft CEO Satya Nadella has said that the company was planning to shift to a services-based model for its gaming business, which would include the Xbox Live and the Game Pass program. In the near term, consoles will continue to be the most important part of Microsoft's gaming division.
The Xbox One X offers true 4K support, a  UHD Blu-ray drive, a custom octa-core processor with 2.3GHz clock speed, 12GB GDDR5 RAM, and 326GB/s of memory bandwidth. Out of 12GB, Microsoft has dedicated 9GB RAM to games and 3GB for the system. The console comes with 1TB of internal storage and six teraflops of GPU. Despite its powerful specs, the Xbox One X is the smallest Xbox console ever.
Microsoft posts strong December quarter results
Overall, Microsoft posted revenues of $28.9 billion across all divisions. The total revenues jumped 12% YoY in December quarter. The operating income also rose 12% to $8.7 billion while net income stood at $7.5 billion. The company posted $0.96 in earnings per share. Microsoft also took a charge of $13.8 billion related to the Tax Cuts and Jobs Act. The company had reported $26.1 billion in revenues and $6.5 billion in net income in the December quarter of 2016 (which was Q2, 2017).
Microsoft's cloud business continued to register strong revenue growth. Satya Nadella has focused on turning Microsoft into a cloud company. Revenues in the Productivity & Business Processes division rose 25% YoY to $9 billion. The total number of Office 365 subscribers rose to 29.2 million. The Intelligent Cloud revenues jumped 15% to $7.8 billion. Azure revenues skyrocketed 98% during the quarter.
The More Personal Computing division registered only 2% growth in revenues, which stood at $12.2 billion. Revenues from Windows went up 4% while Surface revenues grew by 1%, which is a bit surprising considering the Surface Laptop performed particularly well in the previous quarter. LinkedIn contributed $1.3 billion to Microsoft's revenues. The Redmond company has already been integrating its services with LinkedIn to make the best use of the social network's vast data.
A mouth-watering deal on Xbox One X, One S
Microsoft is offering an exciting deal on the Xbox One X and Xbox One S consoles. Windows Central reports that if you buy either console from the Microsoft Store through February 3rd, you'll get a free game with the console. The deal is good on consoles as well as bundles that Microsoft might be offering. However, you can't pick just any game for free, says Windows Central. You have to pick the free game from a pre-selected list.
It's not as bad as it sounds because the pre-selected list includes some of the most popular Xbox titles such as Forza Motorsport 7, Destiny 2, and PlayerUnknown's Battlegrounds (PUBG). Even if you are buying an Xbox One S bundle that includes a free game of its own, you'll still be eligible to pick the additional free title. The offer is only available in the US, which means people in other parts of the world are out of luck.