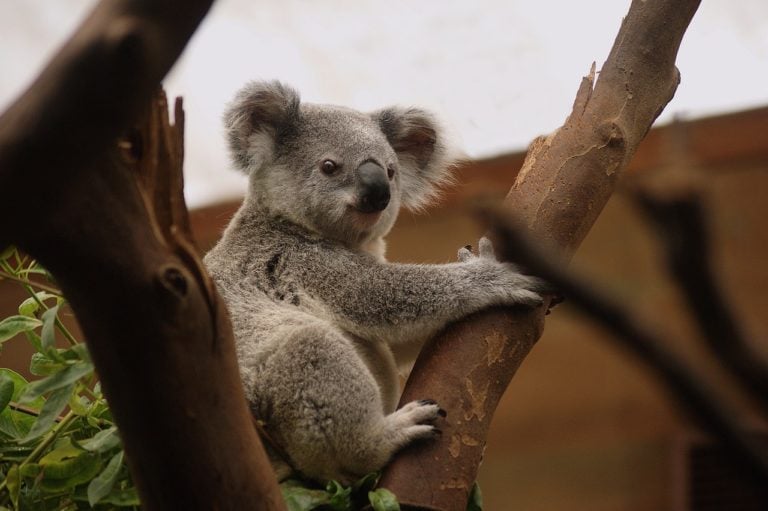 VGI Partners Global Investments Ltd, the Australian global investment fund, produced a return of 1% for its investors during the three months to 31 December. Of this 1%, 0.1% was foreign exchange movements while 0.9% was equity gains.
See also: Hidden Value Stocks
This performance appears lackluster when compared against strong equity market performances around the world over the same period. However, as a relatively new fund, and considering the market environment, the managers have decided to deploy cash slowly and had net equity exposure of only 28% at the end of January 2018, according to a copy of the fourth quarter letter that has been reviewed by ValueWalk. At the end of January, the fund was 40% gross long and 12% gross short. The VGI Partners Global Investments is approximately 50% invested to targeted individuals stock weightings relative to the long-established VGI Partners Master Fund.
Corsair Capital Profits From Goldman Sachs' SPACs [Exclusive]
Corsair Capital, the event-driven long-short equity hedge fund, gained 6.6% net during the second quarter, bringing its year-to-date performance to 17.5%. Q2 2021 hedge fund letters, conferences and more According to a copy of the hedge fund's second-quarter letter to investors, a copy of which of ValueWalk has been able to review, the largest contributor Read More
VGI Partners, which was founded by Robert Luciano in 2008, was previously only open to investors with $1 million or more to invest. In September last year, VGI Partners Global Investments Ltd was launched as a public vehicle to allow smaller investors to access the Master Fund's strategy after the Master fund reached its self-imposed soft close cap of $1.25 billion. The new public vehicle hit its $100 million minimum funding target only a week after the IPO fundraise launched.
In its fourth quarter letter, VGI reports that its investment philosophy is "firmly based on the cornerstone principles of capital preservation and 'margin of safety.'" To increase the likelihood of capital preservation, the firm invests only in high-quality businesses that are easy to understand, at attractive prices where there is a substantial margin of safety. Second, the fund uses no leverage and keeps "prudent cash buffers."
In the current market environment, the fund does not see many opportunities, and it is not willing to lower its quality threshold for the sake of being fully invested.
The companies that do feature in VGI's portfolio are all leaders in their respective fields. The most substantial holding is CME Group, at 6% of the portfolio, which has an effective monopoly in the exchange trading of US interest rate derivatives, a market that should see increased volume as the Federal Reserve continues to normalize interest rates. Also, the company has consistently demonstrated shareholder-friendly capital allocation policies.
The second largest holding on the long side is Colgate Palmolive. This company has a 44% share of the global toothpaste market, up from 35% in 1995. It has over 2/3 of the market share in some developing economies, meaning that it is well placed to grow and improve margins (by pushing customers to upgrade to higher margin products) in the years ahead no matter how the economic environment performs. The company also owns the Hill's Pet Nutrition business, which is a global leader in specialty pet foods. The company has one of the largest corporate tax rates among its peers, so it should benefit significantly from a recent US tax cut. The third largest holding is Coca-Cola Company.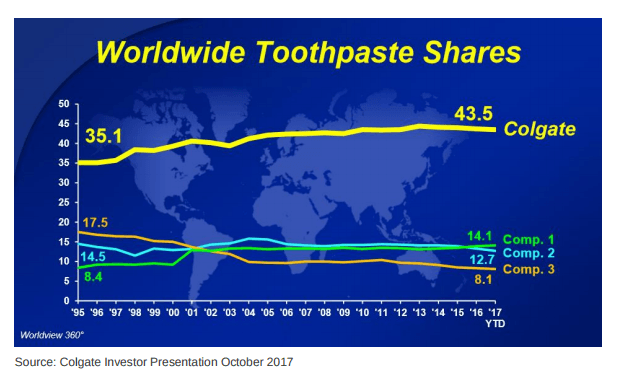 Short positions detracted 0.6% from overall performance during the third quarter. These positions are focused on "structurally flawed businesses, fads and accounting irregularities," which are picked up by "red flags" seen by the VGI Partners Investment team. These red flags can include insider selling stock, accounting issues or the shifting competitive landscape.