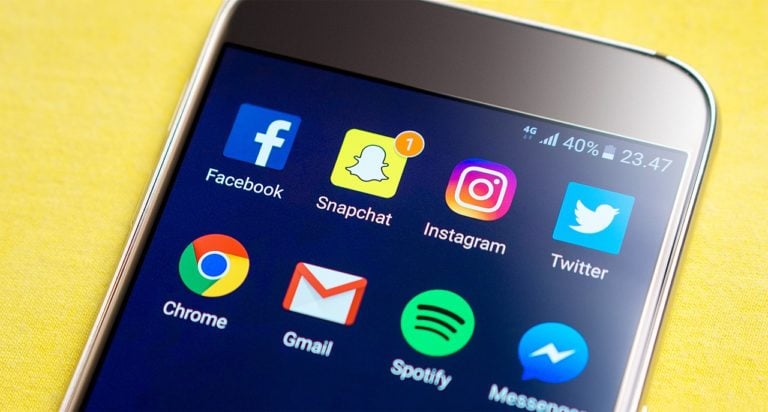 Wednesday was a hot day for social media stocks, with Facebook stock and Twitter stock climbing by more than 2% and Snap stock plunging by about 2% in intraday trading. When Facebook Inc (NASDAQ:FB) announced its News Feed overhaul last month, several analysts expressed concern about what it might mean for the company's top and bottom lines.
A few suggested that Snap Inc (NYSE:SNAP) and Twitter Inc (NYSE:TWTR) could be the big winners from that overhaul, and now one analyst has upgraded Twitter stock and raised his price target for Snap stock thanks to that overhaul.
In a note to investors, GBH Insights analyst Daniel Ives described Facebook's News Feed overhaul as "a near-term worry." He feels that some of the momentum being seen at Snapchat and Twitter is coming at Facebook's expense, with the platform no longer being considered the only social media company capable of reaching a massive user base.
Crypto Hedge Fund Three Arrows Blows Up, Others Could Follow
A few years ago, crypto hedge funds were all the rage. As cryptocurrencies rose in value, hundreds of hedge funds specializing in digital assets launched to try and capitalize on investor demand. Some of these funds recorded double-digit gains in 2020 and 2021 as cryptocurrencies surged in value. However, this year, cryptocurrencies have been under Read More
In fact, his recent advertiser checks suggest that "the tide is slightly turning" and advertisers once loyal only to Facebook are now beginning to experiment with other social media platforms. Ives estimates that 15% to 20% of "traditional social media advertisers" that previously only ran ads on Facebook are now beginning to run ads on Twitter as well. He expects about 150 to 200 basis points of incremental ad growth for the micro-blogging platform as a result. He also said that some of these advertisers are also looking at Snap as well, seeing the Snapchat redesign as a "long-term positive catalyst for ad growth."
The GBH analyst clarified that Facebook stock remains his favorite in the social media space and maintained his Highly Attractive and $225 price target. He sees Instagram as a key part of the company's near-term growth, as he expects the photo-sharing platform to reach 1 billion monthly users by the middle of this year. He also emphasized that even though the News Feed overhaul may cause an "ad growth hiccup," he feels it was the right move for the long term.
Another major point for Facebook stock is the search for future growth, and Ives sees augmented reality, mobile, video, and Instagram and Messenger monetization as the main future drivers. The social media firm has stepped up its investments in future growth, and Ives expects one fruit from those investments to be a "video chat/ Portal device." He predicts that Facebook will unveil it at the F8 Developer Conference in May and believes that it will be just the first of a new hardware line "to get further entrenched in the consumer smart home/ ecosystem."
Ives also maintained his Highly Attractive rating on Snap stock and raised his price target from $17 to $25 per share. Citi analysts downgraded Snap stock for the recent redesign of the Snapchat app, joining analysts from other firms in doing so, but Ives sees the new app in a more positive light. He reported anecdotal evidence from advertisers that trends on Snap's platform are "slowly moving in the right direction" with improvements in engagement, pricing and ad load.
He expects the Snapchat redesign to further improve upon the progress already made in the fourth quarter, although he noted that there has been much negative commentary about it lately. Snap's core users have especially been complaining, which is of particular concern, and Ives warned that the company must take care to hold such users' hands and avoid alienating them.
The analyst also upgraded Twitter stock from Neutral to Attractive and boosted his price target from $25 to $38 per share. He called the company's fourth-quarter earnings results "a breath of fresh air for investors" and explained that it has seen major improvement thanks to "rich video content, targeted engagement, and stronger data analytics around advertising campaigns."
Ives sees Facebook's News Feed overhaul as another tailwind for Twitter because it's essentially forcing publishers and advertisers to at least try out Twitter and start spending more ad dollars there.
Facebook stock climbed as high as $181.27, while Twitter stock rose as high as $34.06, and Snap stock fell as low as $18.38 in intraday trading on Wednesday.
Updated on