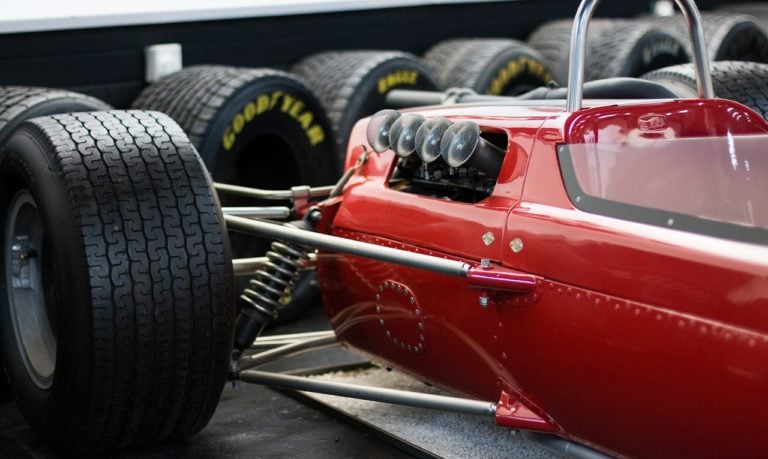 If US Treasury Secretary Steven Mnuchin gets his way, the markets could be in store for some volatility. Mnuchin, speaking in Davos, was reported as talking the US dollar lower, an unprecedented move for a US Treasury Secretary, as Larry Summers, a man who held that post previously, so graciously pointed out. Framing the action into perspective, however, is CLSA's Christopher Wood, who in a February 1 report connects dots between a lower US dollar and interest rates, which he says is currently where the eyes of the financial world are focused.

US interest rates set to rise, the question is how far and how fast?
US interest rates are expected to trend higher in 2018. The big question is not if, but how far and how fast.
"There has been a 30-year secular decline in interest rates," Tim Hockey, TD Ameritrade president and CEO told CNBC Thursday. "A lot of this generation of investors and borrowers have never experienced an uptick."
Is First Gen An Overlooked Power Play That Deserves A Re-Rating?
The post was originally published here. Highlights: Resolving gas supply issues ensures longevity A pioneer in renewable energy should be future proof Undemanding valuation could lead to re-rating Q1 2022 hedge fund letters, conferences and more
While the majority of young investors haven't seen rates trend higher – in fact, the millennial generation is benchmarked by negative real interest rates, a historic bending of economic principles. What these investors might soon witness, however, is a new chapter in their economic history.
"All eyes remain fixed" on the US yield curve, in particular, the 10-year Treasury note, CSLA research analyst Christopher Wood observed in a February 1 piece titled "History lessons."
What he and Hockey are referring to is the persistent "upward march" of interest rates. And those watching this trend are not just in the US.
Wood, after speaking with Hong Kong clients, notes institutional professionals around the world are aware the 10-year yield has risen by 33 basis points in 2018 alone, rising to 2.73%.
He thinks the rise in yields is a reflection of several performance drivers. He looks at a lower US dollar and points to the State of the Union Address, which actually contained nuanced messages from a US president not often characterized by his subtlety. Trump's infrastructure agenda came through loud and clear, just as he had predicted.
Trump is putting the foot down on the economic gas pedal and Wood now wonders how markets will react. Particularly, what will stocks do once the currently negatively correlated Ten Year note hits 3%?  But even more troubling, what will happen to stocks if the Ten Year yield breaks out of its trend channel to the upside with strong momentum?
The gamma, or rate of change, matters as much as the ultimate destination
When speaking of interest rates, it is often best to not look only at the absolute level – how high they have risen – but also how fast that move has taken place.
"It's not good when it is sharp," Hockey said, noting that rapid rises in interest rate volatility spook all markets. But a more aggressive stance on interest rates, in contrast to the gentle moves from the US central bank under Chair Janet Yellen, "I think you might see a sharper slope going forward," Hockey observed.
The question Wood has on his mind is: how far is too far?  He thinks a gradual move to 3% will be positive for equities. To various degrees, it points to strong economic underpinnings and perhaps could "confirm current expectations of cyclical acceleration in the American economy."
It is that "cyclical acceleration" that Wood will keep a close eye on.
Will the market behave as it did in 1987 when it crashed – in part due to "portfolio insurance" and systematic "machine-driven" trading? In some respect 1987 could repeat itself to various degrees, he observes.
Updated on