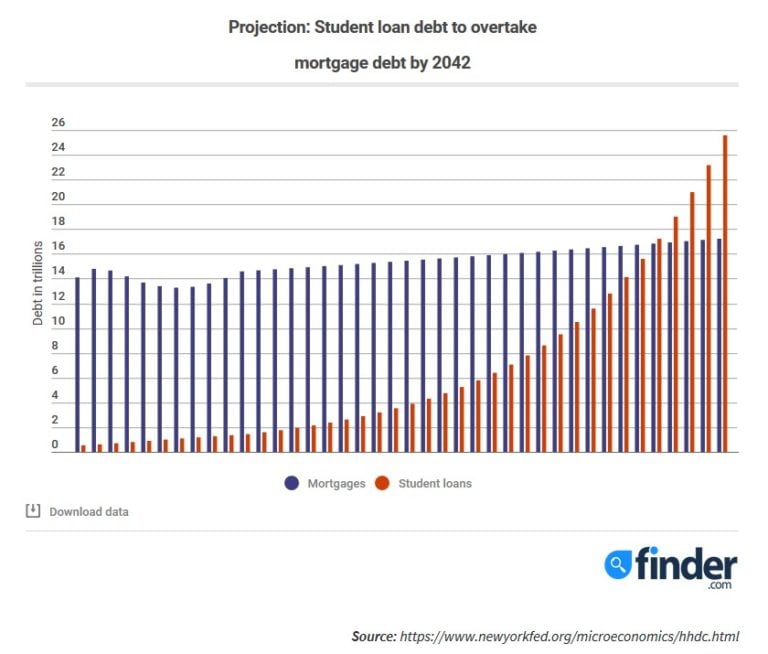 Commentary from Jennifer McDermott, Consumer Advocate for finder.com:
"With 44 million Americans currently living with student debt it's quite concerning that the delinquency rate for student loans is higher than any other type of household debt. It's even more troubling when we look at the comparison of student loans vs. mortgages specifically, as outlined in our report."
[REITs]
Odey's Special Situations Fund highlights Formula One and Shaw
The Odey Special Situations Fund was down 0.27% for April, compared to its benchmark, the MSCI World USD Index, which was up 4.65%. For the first four months of the year, the fund is up 8.4%, while its benchmark returned 9.8%. Q1 2021 hedge fund letters, conferences and more The Odey Special Situations Fund is Read More
"Traditionally, student loans offer less protection than mortgages, and are more difficult to manage in financial hardships. Recent federal data shows student loan delinquency rates at an alarming 11.2% nationwide, climbing as high as 16% in West Virginia, Arkansas and New Mexico. In contrast, we are seeing the reverse effect with mortgages settling at the much lower 1.5%."
"Not only do student loan defaulters see a black mark on their credit score, but they could also become ineligible for low-rate, low-down-payment FHA mortgages."
New Analysis: Student Loan Debt to Overtake Mortgages in 25 Years
Student Loans vs. Mortgages
Interest Rates:
Mortgages have a system in place that collectively determines what they're willing to allow you to borrow, resulting in more competition among lenders and stronger, more consistent rates for homebuyers.
Rates for student loans are set by Congress and account for level of study, any lender fees and the year in which you intend to study.
Assets and Security:
Mortgages come with a tangible item, a home. This means less risk for the lender who can repossess or even sell your home if you default.
In contrast, a student loan doesn't guarantee the lender anything. If a student loan goes into default status the lender takes the loss on any balance.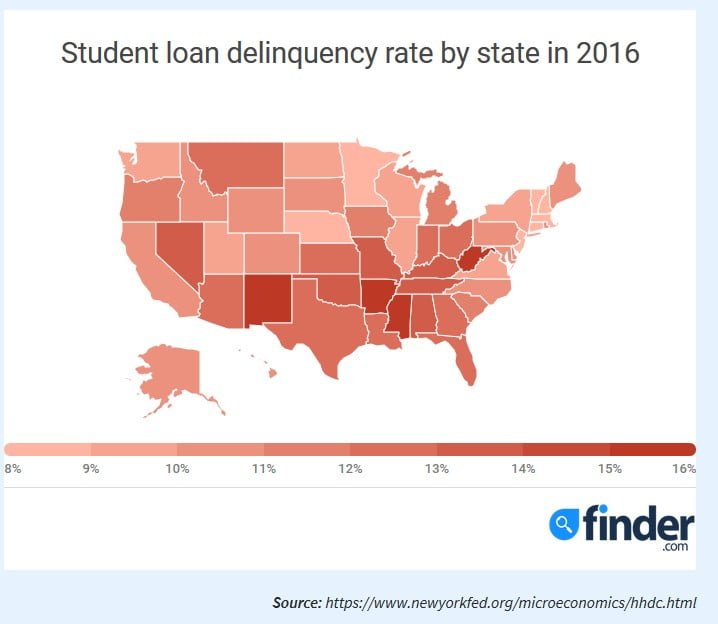 Bankruptcy and Debt Discharge:
Mortgage debt typically falls under "undue hardship," allowing you to discharge the debt entirely.
Student loans are generally excluded from "undue hardship," unless proven otherwise to a bankruptcy judge.
Student Loan Delinquencies by State:
West Virginia, Arkansas and New Mexico's student loan debt delinquency rate are at an alarming 16%.
Massachusetts, Minnesota and Connecticut fall on the opposite end as the three states with the lowest delinquency rates — 7.84%, 8.12% and 8.18% respectively.
California, Texas, Florida and New York account for nearly $40 billion of delinquent student debt and over 11 million borrowers.