In light of declining volatility – the VIX index and its term structure started to normalize Wednesday – where could this market head and what type of hedges are of the best value with option premium still at elevated levels? To recognize the probability paths is to understand the market oddities involved in the Volatility Crash of 2018. Some of what occurred are different from the past, and some are consistent. Recognizing the differences leads to a modeling adventure.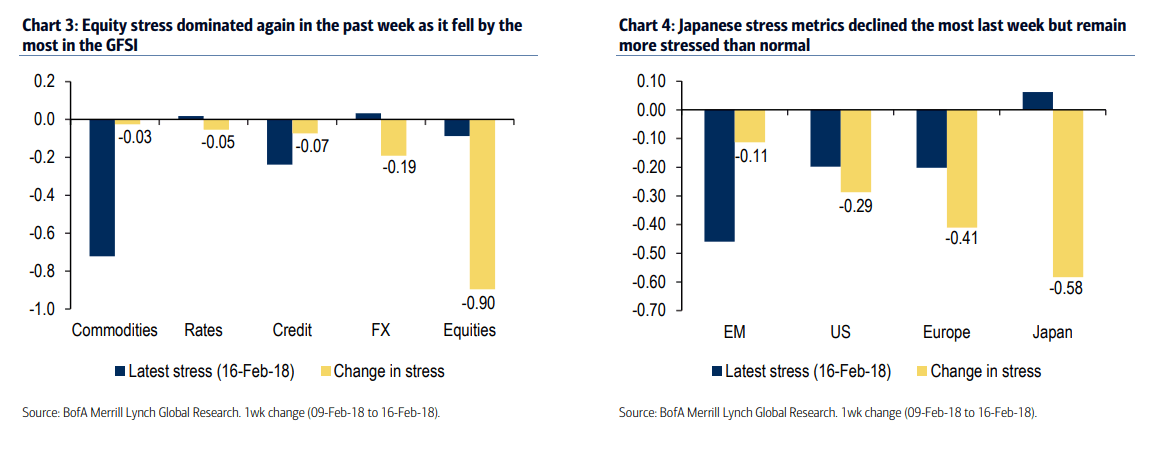 If markets are headed into the comfort of their old patterns of behavior, this could signal another volatility event, say analysts.
ValueWalk's June 2022 Hedge Fund Update: Tiger Global's Losses Total 44% In 2022
Welcome to our latest issue of issue of ValueWalk's hedge fund update. Below subscribers can find an excerpt in text and the full issue in PDF format. Please send us your feedback! Featuring Tiger Global's losses total 44% in 2022, Allianz Global's $5.8bn SEC settlement, and commodity funds draw in cash. Q1 2022 hedge fund Read More
Bank of America Merrill Lynch Global Equity Derivatives Research team view the market puzzle from the point the relationship started to break down and then point to the contrary potential if a direct "V-Shaped" recovery were to occur. Other analysts note odd volatility expansion while still others look at five-day realized volatility and see the recent market price adjustment as a normalized event compared to other crashes.
With the S&P 500 rocketing from its 2017 close at 2673 to 2872 on January 26, moving 199 points in just three weeks of trading.  What occurred next was the start of a market sell-off from a near-term peak, followed by mean reversion from a temporary bottom. This volatility of range expansion was much broader than traditional norms as it strained correlation ratios, mainly as the market started to slide. Technical analysts use such statistical understanding to begin to build mean reversion models while fundamental analysts look for underlying economic knowledge.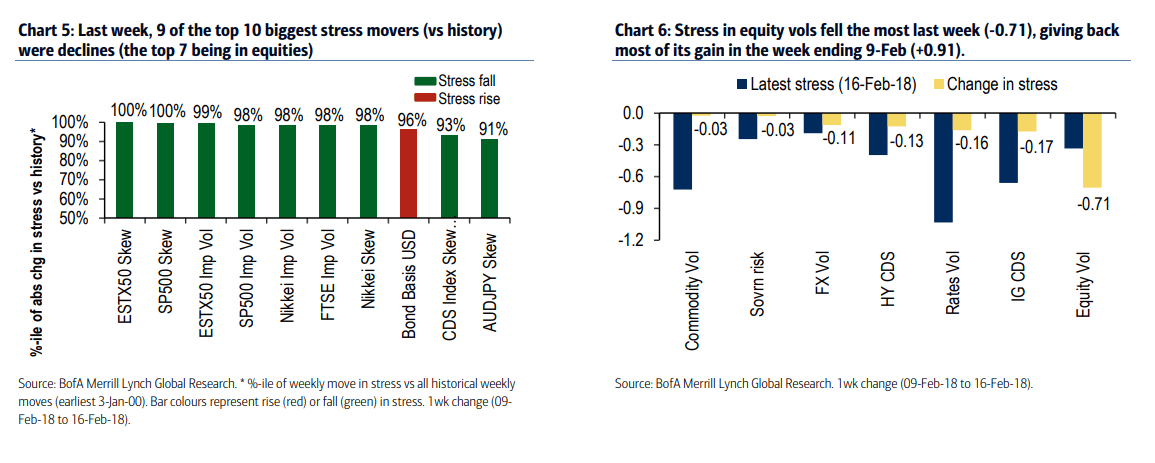 BAML's Nitin Saksena and team, for their part, look at the speed at which the market moved and see notable speed. "With US equity volatility retracing at record speed and contagion across assets remaining so far contained, the S&P recorded its largest gain in 5yrs last week," they wrote in a February 21 report.
Separate observers have noted the extended length of VIX term inversion as a symptom of a more significant issue. Correlation ratios had primarily broken down during the market price adjustment. Most obviously was the correlation between the VIX and the S&P 500. The system was designed for stock price action to drive volatility, but the exact opposite happened, just to name a few oddities.
There are both similarities and differences between the 2018 Volatility Crash and other events. While odd correlation ratios were evident along with rapid range expansion, AQR's Cliff Asness thinks the volatility crash looks "normal" to a degree. In a recent blog post, he looked at realized 5-day S&P 500 volatility, the recent Vol Crash, while significant on a point basis, pales in comparison to other market crashes.
"The recent downturn has been more extreme versus the past in terms of 'surprise volatility,' as compared to simply volatility itself. In particular, note that the GFC still produces some biggies, but not wildly larger surprises versus other periods as the volatility was less surprising (it didn't come as much out of the blue as the VIX correctly ex ante captured some of it, likely because trailing volatility was high for a while)," he wrote. "Over this 25-year period, using just the VIX (adjusted for its average overstatement) to target volatility has led to a decently more stable investment than just the S&P 500 itself, even considering the recent surprise that's gone against it, and total returns at least as good (recall they were actually considerably better but we, mostly, don't believe that's a permanent property of this approach)."
The volatility of the volatility is breathtaking to various degrees. As such, the BAML derivatives research team look at what could become a sharp V-shaped technical recovery with a wary eye. "Concerns that a rapid V-shaped recovery and return to 'pre-shock normal' may not be a given."
Returning to an overheated market with interest rate concerns might not be in investors best long-term investors are searching for cheap hedges to bolt-on to long positions to gain confidence. Where should investors turn? BAML has their ideas, and they don't center on US big caps.
"With US equity vol still unusually stressed, the cheapest hedges for a broadening of risk beyond equity are currently found in credit given the lack of contagion so far, but also European equity and US small cap equity hedges remain attractive," they note.