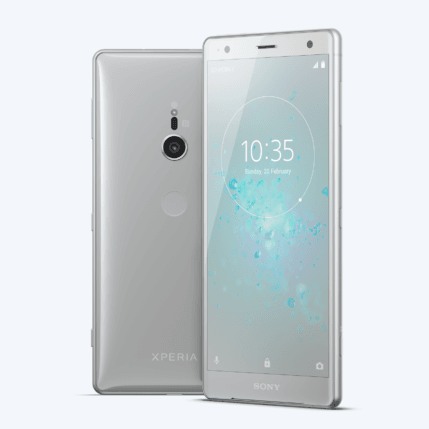 Sony has unveiled its latest flagships, Xperia XZ2 and XZ2 Compact, more in-trend looking phones with smaller bezels and no headphone jack. Sony, which seems to be getting serious about its smartphone business again, had made sure that both the Xperia XZ2 and XZ2 Compact have taller and slimmer displays, something that struck chords with customers when companies like Samsung and LG adopted them.
"If entertainment is your priority, then our new Xperia XZ2 and XZ2 Compact are your smartphones", said Hideyuki Furumi, Executive Vice President, Global Sales and Marketing, Sony Mobile Communications, in a press release. "From what's inside —world-class technology, to a new sleek, sophisticated design, these smartphones are everything you need and probably a lot more."
Both the phones sit on the Qualcomm Snapdragon 845 processor, the newest powerful chip that will power most of the Android handsets in 2018. The pricing of the new handsets, which are expected to ship in the spring, has been kept under wraps.
GrizzlyRock: Long Thesis For This European Travel Company [Q1 Letter]
GrizzlyRock Value Partners was up 16.6% for the first quarter, compared to the S&P 500's 5.77% gain and the Russell 2000's 12.44% return. GrizzlyRock's long return was 22.3% gross, while its short return was -2.9% gross. Compared to the Russell 2000, the fund's long portfolio delivered alpha of 10.8%, while its short portfolio delivered alpha Read More
Engadget, who got a "little bit of hands-on time with the XZ2 and its little sibling," claims that the phone's speed and multitasking XZ2 reminds of the Galaxy S9. Sony says its adoption of Qualcomm's X20 modem features more RF antennas to maximize the download speeds as high as 1.2Gbps.
The Sony Xperia XZ2 runs on Android 8.0 Oreo offering users a perfect experience on the 5.7-inch Full HD+HDR display. The Japanese company has refrained from talking about the absence of the high-resolution screen from the phone. However, an obvious explanation would be to boost the capacity of its 3180 mAH battery, notes Engadget. The handset boasts of the XReality feature, which is capable of converting the standard SDR videos into HDR on the fly.
The Sony Xperia XZ2 Compact features a smaller 5-inch screen, but in terms of other specs, both are almost at par.
The Xperia XZ2 also comes with a unique vibration function that matches the action in a movie or game. For instance, if a user is playing Angry Birds, the phone will vibrate when the bird jets towards the tower. Sony has borrowed the quirky vibration feature from its DualShock PlayStation controllers.
Rear cameras of both the handsets not only shoot HDR video for even exposure and rich colors, but also does it at a 4k resolution. They are also capable of recording video in super slow motion, a common feature among Sony smartphones. The resolution, however, has been increased from 720p to full HD.
According to Sony, it took help from Qualcomm to upgrade the camera for taking better pictures in low-light. Further, the 3D face-mapping feature has been shifted from the rear to the front for the selfie lovers. Both of the phones are made of metal and glass, and can survive 5-feet under water for up to 30 minutes.
Sony has surely worked hard to include a compelling design and powerful specifications in its new handsets. However, it is still to be seen if it is enough to help Sony's smartphone business rebound. In the US, carriers like Verizon and AT&T are no longer selling Sony smartphones on their networks. If Sony is looking to sell the unlocked phone on specific carriers, it might not stand a chance against the smartphones that the customer can simply go and buy from any carrier store.