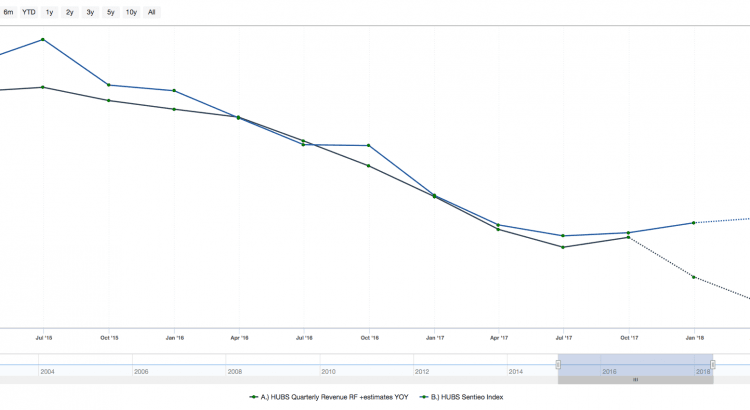 Note: The content of this post references an opinion and / or is presented for product demonstration purposes. It is provided for information purposes only. It does not constitute, nor is it intended to be investment advice. Seek a duly licensed professional for investment advice.
[REITs]
Dan Sundheim Founder Of D1 At Sohn 2021 On His Favorite Stock
At this year's Sohn Investment Conference, Dan Sundheim, the founder and CIO of D1 Capital Partners, spoke with John Collison, the co-founder of Stripe. Q1 2021 hedge fund letters, conferences and more D1 manages $20 billion. Of this, $10 billion is invested in fast-growing private businesses such as Stripe. Stripe is currently valued at around Read More
As earnings season continues into another exciting week, the Sentieo team has been making their predictions about earnings using alternative data from Sentieo Mosaic. The team accurately predicted the Netflix, Snapchat, Twitter, Skechers, and GrubHub beats, and in Part 2 of our guide, we will be sharing our thoughts on Trupanion (TRUP) and Hubspot (HUBS).
Our Methodology: Why Does This Data Predict Earnings?
In the graphs below, we are presenting Quarterly YoY growth in Google Trends, Website Visits (Alexa Panel), and Twitter Mentions. In all cases, we have compared the data against quarterly revenue growth. Alternative datasets like these are offered in the Sentieo platform and can provide an edge in analyzing consumer-facing businesses, as they often have a high correlation with revenue growth and are available ahead of traditional financial metrics for the period. As consumer behavior shifts more and more towards digital, indicators like these have become more predictive of tech and consumer company results. Below each chart is a link to the interactive version of the graph.
About Hubspot (from Sentieo's Equity Data Terminal)

Prediction: $HUBS – 2/13 AMC – Beat and Raise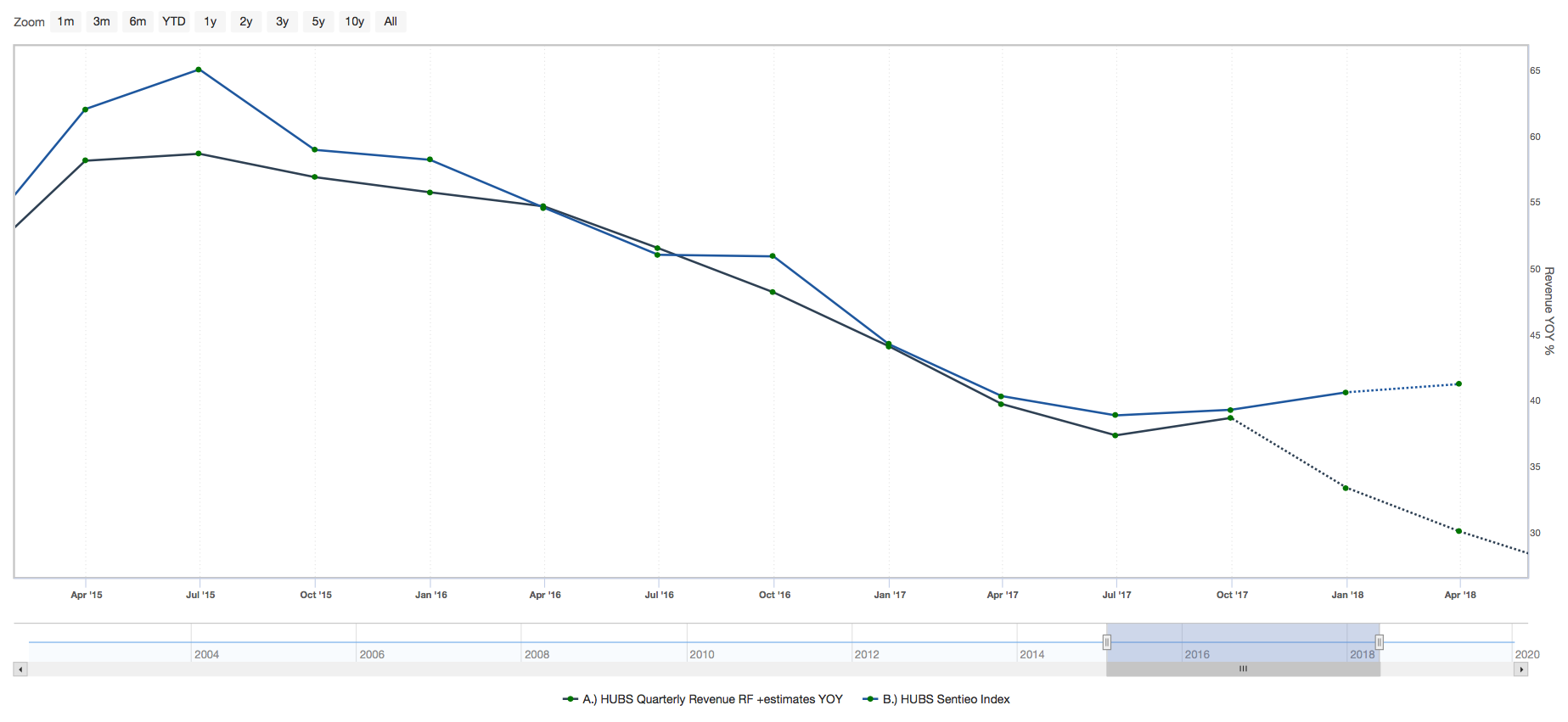 Consensus revenue growth expectations (dotted black line) are calling for revenue growth decelerations for Q4 (ending 12/31) and Q1 (ending 3/31). The Sentieo Index (blue), however, is showing a slight acceleration in Q4 and is showing a continued acceleration based on quarter-to-date data for Q1. This suggests a potential beat-and-raise for HUBS this afternoon.
About Trupanion (from Sentieo's Equity Data Terminal)

Prediction: $TRUP – 2/13 AMC – Beat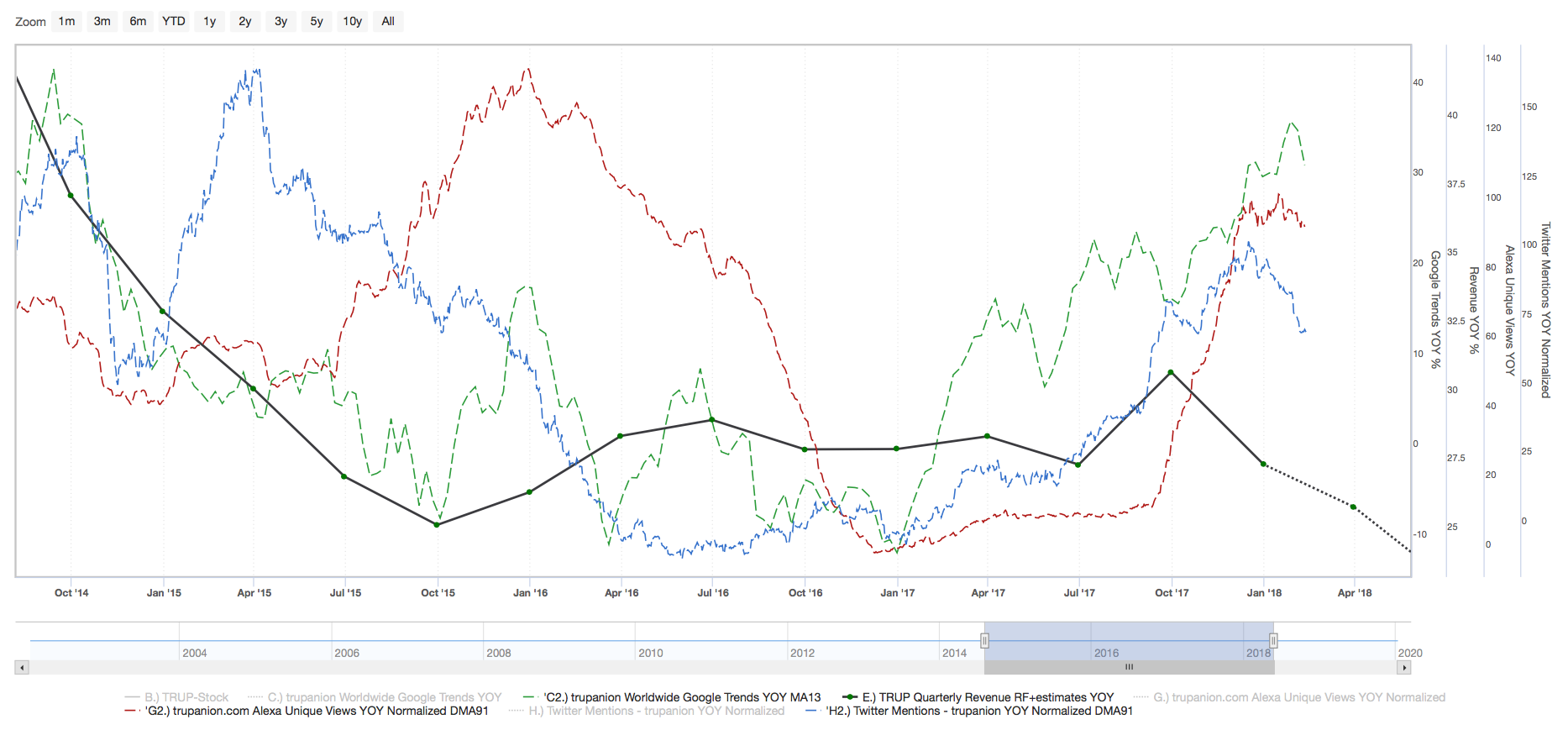 YoY Google Trends (green) has shown a decent correlation to Revenue Growth (black) over past twelve quarters while Twitter Mentions (blue) has correlated a little bit better over more recent quarters. Consensus expects revenue to see a large deceleration for Q4 (dotted black line).
Article by Sentieo