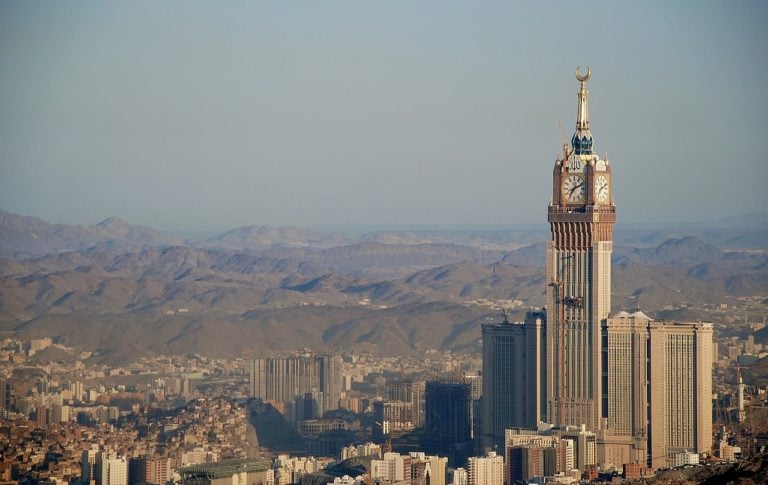 Saudi Arabia's potential upgrade to emerging-market status has already attracted the attention of market observers, and could cause new investors to take notice. Bassel Khatoun, chief investment officer, MENA Equities, Franklin Local Asset Management, explores the potential implications for equity markets both in the Kingdom and the wider region.
Bassel Khatoun
Chief Investment Officer, MENA Equities
Hedge Fund Launches Jump Despite Equity Market Declines
Last year was a bumper year for hedge fund launches. According to a Hedge Fund Research report released towards the end of March, 614 new funds hit the market in 2021. That was the highest number of launches since 2017, when a record 735 new hedge funds were rolled out to investors. What's interesting about Read More
Franklin Local Asset Management – MENA
The Saudi government's heavy investment in infrastructure has attracted foreign investors, as well as the attention of global index provider MSCI, who indicated last year that it was considering Saudi Arabia for an upgrade to its MSCI Emerging Markets Index.1 If that decision is confirmed later this year, Saudi Arabia could officially become an emerging market in the eyes of the broader investment community when this potential classification change takes effect in 2019.
Our analysis suggests Saudi Arabia's potential upgrade to emerging-market status could prove to be transformative for the Kingdom's stock market. We think the benefits for Saudi Arabia of such a move could be substantial. It could mark a significant long-term opportunity for strong investment returns and asset growth in the Kingdom and in the wider Middle East and North Africa (MENA) region.
Like most emerging market upgrades, equity markets in the United Arab Emirates (UAE) and Qatar saw an uptick in foreign asset flows in the preceding 12-month period to their gaining official emerging market status with MSCI, and we believe the same could happen for Saudi stocks.
With approximately US$1.6 trillion in active and passively managed money tracking the MSCI EM Index, we'd anticipate the announcement of Saudi's emerging-market status could bring significant foreign investment. We'd expect this fresh flow of capital to potentially trickle to the surrounding markets, too.
From a regional perspective, Saudi Arabia's economic output and its US$450-billion equity market tower over the rest of MENA. If Saudi Arabia were to have a 5% weighting in the index—which would include the proposed initial public offering (IPO) of the state-owned Saudi Aramco oil company)—MENA representation in the index could be comparable with other emerging-market countries in the index such as India (8.4%) or Brazil (7.3%).2
Recognition for Opening Up Saudi's Markets
In our view, Saudi Arabia's inclusion on MSCI's emerging-market "watch list" for a possible upgrade is recognition of the Kingdom's progress in liberalising its capital markets since May 2015.
The Saudi Capital Markets Authority (CMA) and Saudi Arabia's major stock exchange, the Tadawul, in particular have made efforts to ensure the Kingdom's equity market is compliant with international trading standards.
Developments include introducing a two-day settlement cycle for trades, requirements for cash payments to be made on delivery of shares (delivery versus payment), proper failed trade management, the introduction of short-selling and securities borrowing and lending facilities.
A New Chapter in the Saudi Story
There are reasons to believe Saudi Arabia's upgrade could come sooner than some commentators first expected. Pakistan's upgrade to emerging-market status in May 2017 came after just one year on the "watch list." We anticipate Saudi Arabia could follow a similar fast pace of index inclusion.
The Kingdom's inclusion will be determined by a MSCI consultation with asset owners, asset managers and those on the sell side.
So far, investor feedback has been positive. We would expect Saudi Arabia's journey through the MSCI process to play out as follows: inclusion in the MSCI EM Index to be announced June 2018, with effective index implementation starting in May 2019.
Given the size of Saudi Arabia's equity market, we would not be surprised to see its inclusion split into two equal phases. For example, for an estimated 5% weighting of the index, 2.5% could be implemented in May 2019, and the remaining 2.5% in August 2019. However, we believe this deadline is subject to investors examining whether it's plausible, given the Saudi market's infrastructure.
For Saudi Arabia, an emerging market designation may be just the starting point. The Saudi government plans to increase the number of companies listed on its stock market by nearly 50%, from 170 to 250 companies over the next four years. And, there's a robust 80-strong IPO pipeline. These factors lead us to believe that the Kingdom's equity markets are very much in a growth phase. And that, we believe, is a welcome step that could bring recognition to the Kingdom, and the wider MENA region.
The comments, opinions and analyses presented herein are for informational purposes only and should not be considered individual investment advice or recommendations to invest in any security or to adopt any investment strategy. Because market and economic conditions are subject to rapid change, comments, opinions and analyses are rendered as of the date of the posting and may change without notice. The material is not intended as a complete analysis of every material fact regarding any country, region, market, industry, investment or strategy.
Data from third-party sources may have been used in the preparation of this material and Franklin Templeton Investments ("FTI") has not independently verified, validated or audited such data. FTI accepts no liability whatsoever for any loss arising from use of this information, and reliance upon the comments, opinions and analyses in the material is at the sole discretion of the user. Products, services and information may not be available in all jurisdictions and are offered by FTI affiliates and/or their distributors as local laws and regulations permit. Please consult your own professional adviser for further information on availability of products and services in your jurisdiction.
To get insights from Franklin Templeton delivered to your inbox, subscribe to the Investment Adventures in Emerging Markets blog.
For timely investing tidbits, follow us on Twitter @FTI_emerging and on LinkedIn.
What Are the Risks?
All investments involve risks, including the possible loss of principal. Investments in foreign securities involve special risks including currency fluctuations, economic instability and political developments. Investments in emerging markets, of which frontier markets are a subset, involve heightened risks related to the same factors, in addition to those associated with these markets' smaller size, lesser liquidity and lack of established legal, political, business and social frameworks to support securities markets. Because these frameworks are typically even less developed in frontier markets, as well as various factors including the increased potential for extreme price volatility, illiquidity, trade barriers and exchange controls, the risks associated with emerging markets are magnified in frontier markets. Stock prices fluctuate, sometimes rapidly and dramatically, due to factors affecting individual companies, particular industries or sectors, or general market conditions.
---
The MSCI Emerging Markets Index captures large- and mid-cap representation across 24 emerging-markets countries. MENA representation in the index currently includes Qatar, United Arab Emirates and Egypt. Indices are unmanaged and one cannot directly invest in them. They do not reflect any fees, expenses or sales charges. MSCI makes no warranties and shall have no liability with respect to any MSCI data reproduced herein. No further redistribution or use is permitted. This report is not prepared or endorsed by MSCI. Important data provider notices and terms available at www.franklintempletondatasources.com.
Source: MSCI, as of January 2018. Indices are unmanaged and one cannot directly invest in them. They do not reflect any fees, expenses or sales charges. Past performance does not guarantee future results. MSCI makes no warranties and shall have no liability with respect to any MSCI data reproduced herein. No further redistribution or use is permitted. This report is not prepared or endorsed by MSCI. Important data provider notices and terms available at www.franklintempletondatasources.com.
Article by Franklin Templeton Investments
Updated on