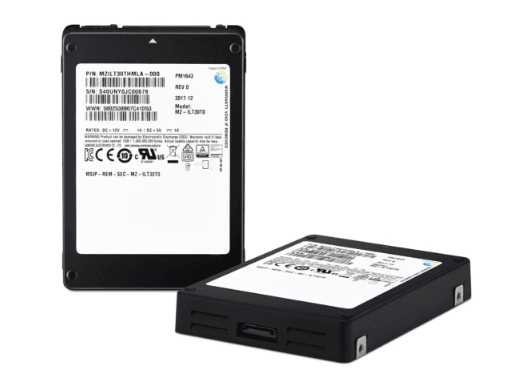 Samsung is not just about smartphones, and the Korean company has proven it once again by coming up with the world's largest SSD (solid state drive). On Tuesday, the company announced that it has started with the production of the 30.72 Terabyte (TB) solid state drive – the most storage ever in a 2.5-inch form factor – called the PM1643.
Announcing the new SSD in a press release, Jaesoo Han, executive vice president of Samsung's Memory Sales and Marketing Team, said: "With our launch of the 30.72TB SSD, we are once again shattering the enterprise storage capacity barrier, and in the process, opening up new horizons for ultra-high capacity storage systems worldwide."
Samsung's PM1643 is not a consumer-focused device. Rather, it will be used in future storage systems in health care, education sectors, financial services, social media, government, retail and communications sectors.