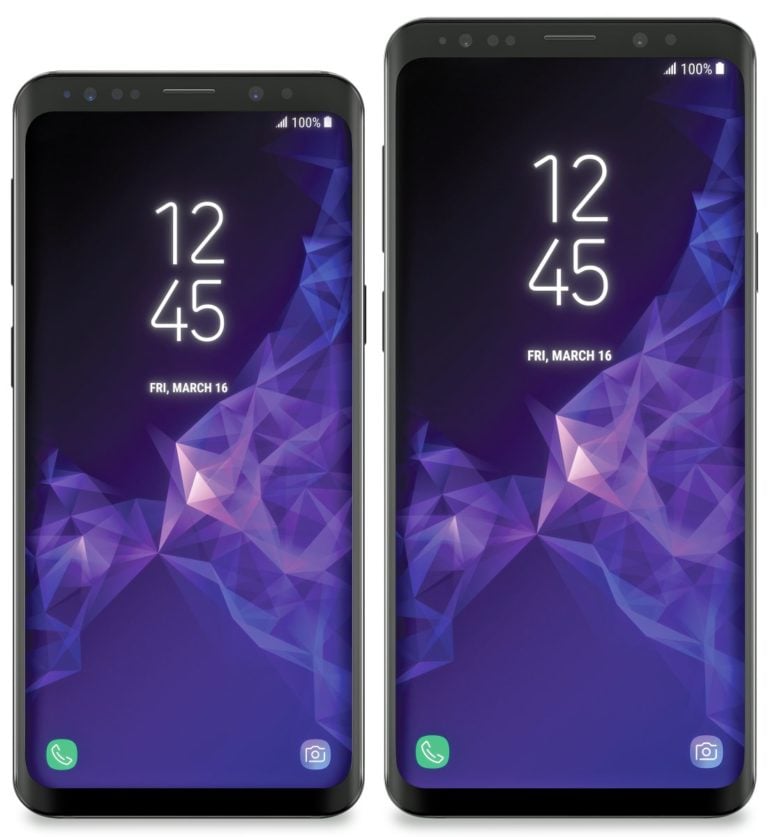 The Samsung Galaxy S9 release date will be one of the first big questions of the smartphone market place in 2018, with the new Samsung product intended to challenge the iPhone X from Apple. This will be no mean feat, as the iconic smartphone from the Californian corporation was extremely well-received in 2017.
As the Samsung Galaxy S9 release date approaches, it seems that the Korean corporation will not change much from its approach last year. This means that we can expect the smartphone to arrive at the Mobile World Congress in Barcelona. This event begins this year on February 26, meaning that the Galaxy S9 will almost certainly feature prominently on this date.
Battery
Interestingly, ahead of the Samsung Galaxy S9 release date, it has already emerged that the battery capacity of the device will not be significantly improved over previous generations. This could be due to the problems that Samsung experienced with batteries in the by now infamous exploding Galaxy Note 7.
Exclusive: Dan Loeb's Two New Stock Picks [Q1 Letter]
Third Point's Dan Loeb discusses their new positions in a letter to investor reviewed by ValueWalk. Stay tuned for more coverage. Loeb notes some new purchases as follows: Third Point's investment in Grab is an excellent example of our ability to "lifecycle invest" by being a thought and financial partner from growth capital stages to Read More
But what is certain is that pictures published online which purport to be of a leaked Galaxy S9 and and Galaxy S9 Plus seem to indicate that this smartphone series will have exactly the same battery capacity as its predecessor.Therefore the Galaxy S9 will house a 3,000 mAh battery and the Galaxy S9 Plus will be armed with a 3,500 mAh battery.
Display
It had been hoped by some Samsung fans that the Galaxy S9 would feature a 4K resolution display when it was released. However, this seems increasingly unlikely, with credible analysts such as Evan Blass from Venture Beat suggesting that the S9 will benefit from a quad HD+ screen once more.
Blass has backed up his opinion with a leaked image showing the forthcoming device's front panel. This could be deemed something of a disappointment, however Samsung will likely reserve 4K resolution for the Galaxy Note range, regardless of whether this arises this year or in 2019.
RAM
When the Samsung Galaxy S9 release date rolls round, it is probable that other major specifications will also be frozen from the Galaxy S8 generation. Among these will be the RAM memory included in the smartphone, which will remain at 4GB, despite other devices in the smartphone niche possessing more clout here.
Processor
However, Samsung will improve the processors included in the Galaxy S9. Both models in this series will be powered by the Snapdragon 845 processor in the US, and Exynos 9810 in the rest of the world. This should ensure a significant performance improvement from the Galaxy S8, particularly as specifications that drain processors, such as display resolution, will be unchanged from last year's release.
Camera
It is believed that when the Samsung Galaxy S9 release date arrives that a 12-megapixel rear camera will be included in the device once more. There is still some debate over the precise nature of this snapper, though, with some sources suggesting that the Korean manufacturer will include a dual-lens unit, and others indicating that it is more likely to be a single-lens camera.
If Samsung does make photographic improvements with the Galaxy S9, these are likely to be focused on the low-light shooting capabilities of the camera, with the Korean consumer electronics giant having apparently focused on this key aspect of smartphone photography behind closed doors.
Reports have also indicated that the Galaxy S9 'Super Speed' camera – as it will apparently be dubbed – offers the most advanced apertures ever included in a smartphone camera. There are two apertures mentioned in rumors ahead of the Samsung Galaxy S9 release date, namely f/1.5 and f/2.4. This should ensure that the photographic capabilities of the Galaxy S9 are particularly impressive.
https://www.forbes.com/sites/gordonkelly/2018/02/01/samsung-galaxy-s9-release-date-price-battery-life-galaxy-s9-plus/#6a53e9e1464e
Poor benchmark
However, although the Galaxy S9 release date will be hotly anticipated, it seems that there could be a few problems for Samsung as well. As mentioned previously, the smartphone is responding to an iPhone X that performs superbly, and which has been extremely well received by both the critical and consumer communities.
And the early benchmark testing of what is presumed to be the Galaxy S9 has been less than impressive. It seems that the new Samsung smartphone will struggle to match up to the iPhone X from Apple, which will obviously be seized on gleefully by the Californian corporation.
Furthermore, the general feeling regarding the Galaxy S9 is that Samsung has a rather conservative smartphone in mind. Leaked images of the Galaxy S9 and Galaxy S9 Plus suggest that the design of the units will be rather similar to previous generations. Additionally, it seems that Samsung will be unwilling to upgrade the majority of specs in its forthcoming smartphone, leading some critics to wonder why anyone would choose to upgrade at all.
However, this strategy of the Korean corporation is not entirely unsurprising. The Galaxy S9 is effectively being treated as an 'S model' of the smartphone's series, as has been the case with previous Apple iPhone releases. It will be a solid upgrade from the Galaxy S8, rather than a revolutionary new unit.
World market downturn
And the reasons for this are quite obvious. Recent reports indicate that the worldwide smartphone marketplace has receded by 10 percent over the last 12 months, and the price tag of the Galaxy S9 can thus ill afford to be too expensive.
Samsung also has a challenging 12 months in prospect, during which it will release its first ever foldable smartphone in the shape of the Galaxy X, and update its Galaxy Note range with a revolutionary and redesigned Galaxy Note 9.
If rumors ahead of the Galaxy S9 release date are a little underwhelming, we can still be quite confident that this will be a nifty and attractive smartphone.