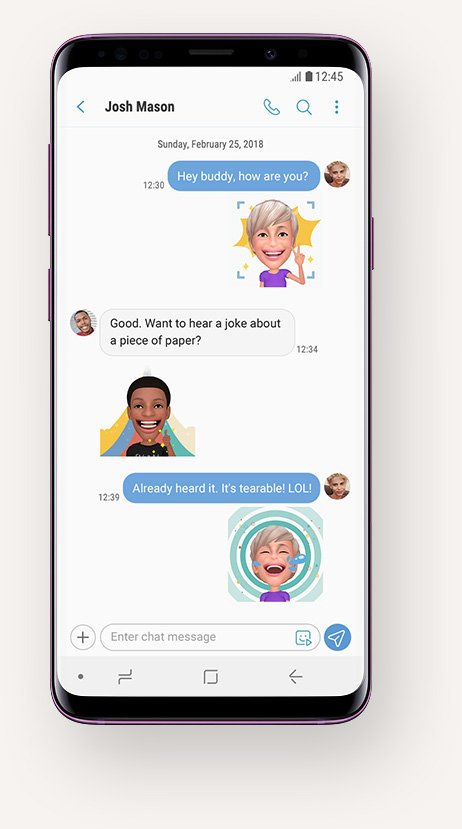 Now that the Galaxy S9 price has officially been announced, it's time to start hunting for the best Galaxy S9 deals around in order to get the best bang for your buck when upgrading to the hottest new flagship. We've compiled some of the best Galaxy S9 deals from around the web in order to help you score a brand new phone without breaking the bank.
You can score some steep discounts on the Galaxy S9 price if you know where to look – particularly if you have a phone you'd like to trade in in order to take advantage of some of the great Galaxy S9 deals that many cell phone providers are offering. The majority of the best deals around the web are from mobile carriers such as AT&T, Verizon, and T-Mobile.
One of the best Galaxy S9 deals is from T-Mobile, who is currently offering a massive $360 off of the Galaxy S9 price if you trade in an eligible flagship (presumably some sort of high-end Apple, Samsung, or Google device). Although the Galaxy S9 and S9 Plus are no doubt extremely expensive, they may be more accessible than you'd think if you take advantage of Galaxy S9 deals like those from T-Mobile.
Peter Lynch: How Investors Can Find Their Edge
Peter Lynch was one of the best growth investors of all time. As the Magellan Fund manager at Fidelity Investments between 1977 and 1990, he averaged a 29.2% annual return. Q1 2021 hedge fund letters, conferences and more The fund manager's investment strategy was straightforward. He wanted to find growth companies and sit on them Read More
Unfortunately, it's not realistic to switch carriers just for a new phone in the majority of cases. However, T-Mobile is not alone in the discounts that they offer on the Galaxy S9 price. AT&T is currently offering a competitively priced lease for around $30 per month, which may make the phone affordable enough for those who can't stomach the huge price tag upfront. While it's not a significant discount over the retail price of the phone, being able to spread out payments into manageable chunks is a welcome perk for AT&T subscribers.
Verizon also has some excellent Galaxy S9 deals, currently offering between $100 and $350 in credit when you trade in a high-end phone from Apple, Google, HTC, LG, Motorola or Samsung. Sweetening the deal even further is an offer for $100 off a Gear S3 smartwatch if you activate your Galaxy S9 or S9 Plus on a 2-year plan.
If you're trying to decide between the different providers and finding the best Galaxy S9 price is your primary concern, your best bet is probably T-Mobile. As mentioned above, the company offers significant discounts on the phone. However, they also offer competitively priced payment plans, charging around $30 per month for the S9 as well as the S9 Plus (if you put $120 down).
If you're not looking to be tied to a specific carrier up front, there are other options for Galaxy S9 deals that give you a little more freedom over how you use your new phone. Best Buy has some great deals for the Galaxy S9, offering up to $450 off when trading in an eligible device. Those who preorder a phone that works with Verizon, Sprint, or AT&T get $100 off the phone, and a trade in can be valued at up to $350. By knocking the Galaxy S9 price down by more than 50%, a luxury device can quickly become pretty accessible.
Although these are some reasonable Galaxy S9 price discounts for so soon after the reveal, they're admittedly not quite as strong as we've seen in previous generations. If you're looking to get the best Galaxy S9 deals overall, it may be worth waiting a few months for a potential price reduction after all of the hype dies down. If you need it on day one, however, these Galaxy S9 price reductions should make upgrading to the latest generation a little less painful.